Late October in California will usually find us exploring the eastern Sierras in our motorhome. Autumns falling aspen leaves really don't have a lot to do with cooking Morrocan food but a spicy Moroccan stew is a perfect supper for a chilly night camping with your closest friends. I am now newly obsessed with cooking all kinds of curries with lamb shoulder and was so excited to introduce our camping buddies to this delicious Morrocean inspired curry.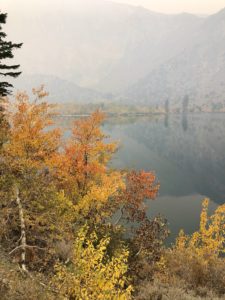 This year 2020 is just insane not just in smoky southern California with wildfires burning our national forests to the ground. Most of our national forests and wild places are actually closed to the public in an unprecedented move by the California foresty. It's a very strange time to be living in; Or hiking in. Or camping in! On this eastern Sierras camping trip, we were not even allowed to have a campfire for our ten-day stay because of the insanely high fire risk. I've camped a lot in my days and one thing I do adore about camping is the ability to have a campfire to relax by in the evening. Not in the year 2020. In the year 2020, I can't hug my grandma, brag about the presidential candidate I support or have a simple campfire. That's a big nope.
This outdoor lover is just about fed up with walking the pup under smoky skies in our neighborhood and not being able to enter the national forest where I love to hike every day. Luckily a few weeks into October some of our forests were finally opened to the public again just in time to enjoy some fall colors (And some Moroccan stew after the hike)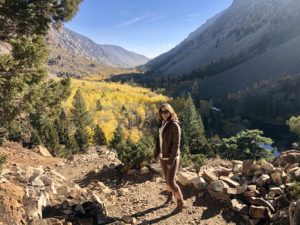 The smoky rich flavors of cumin and coriander can be found everywhere in Indian cuisine and also here in this Moroccan stew. When most people think of Morrocan food they usually think of a tagine; A Moroccan stew usually chock full of apricots. I'll give you a huge tip when it comes to cooking Morrocan or Indian cuisine; Always cook and cook your spices so they are not raw. Nothing is worse than an Indian curry with raw spices. That is basically what you can find at any six-dollar Indian lunch buffet in the United States. Curries that are not authentic what so ever but are cheap are so commonplace at strip mall restaurants in southern California. That is just not my type of Indian food.
Most Americans when they think of Moroccan food think of couscous; And why not, couscous is so delicious. We try to eat keto and gluten-free year-round in our mountain kitchen at 6,000 feet below black oak trees with leaves turning from green to yellow to orange as the days grow shorter. Couscous, with its carb-laden goodness, is a special treat and is so delicious with this smoky flavourful autumn meal. Most spices that are popular in Moroccan cuisine are very similar to the spices found in Indian cuisines, such as cumin, turmeric, fenugreek, coriander, ginger and cinnamon.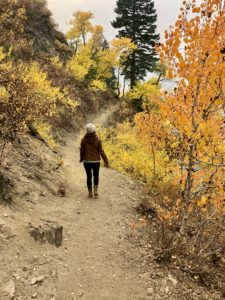 This stew has to be one of the best meals I have made all autumn, thus far. This was my first time cooking with lamb shoulder and I can't wait to purchase more of it for other recipes. I found this lamb shoulder at our local Asian market (When I say local, I mean it is an hour and a half's drive from us) 99 Ranch the leading Asian grocery market in southern California, always has the most unique cuts of meat and all kinds of things you can't find at our regular supermarkets. And their prices are so inexpensive! This lamb shoulder was only four dollars a pound!
If you are talking about Morrocan cuisine, lamb shoulder may not be the most popular cut of meat. When it comes to cuisine from this area of the spice route, beef or goat is way more popular of a meat choice but I was just so amazed by how delicious this lamb shoulder was in the stew.  I'm a little obsessed with lamb shoulder and this tasty Morracean stew as we enjoy all the fall colors here in southern California this week.
Moroccan Lamb Stew with Cinnamon and Golden Raisins
1 pound lamb shoulder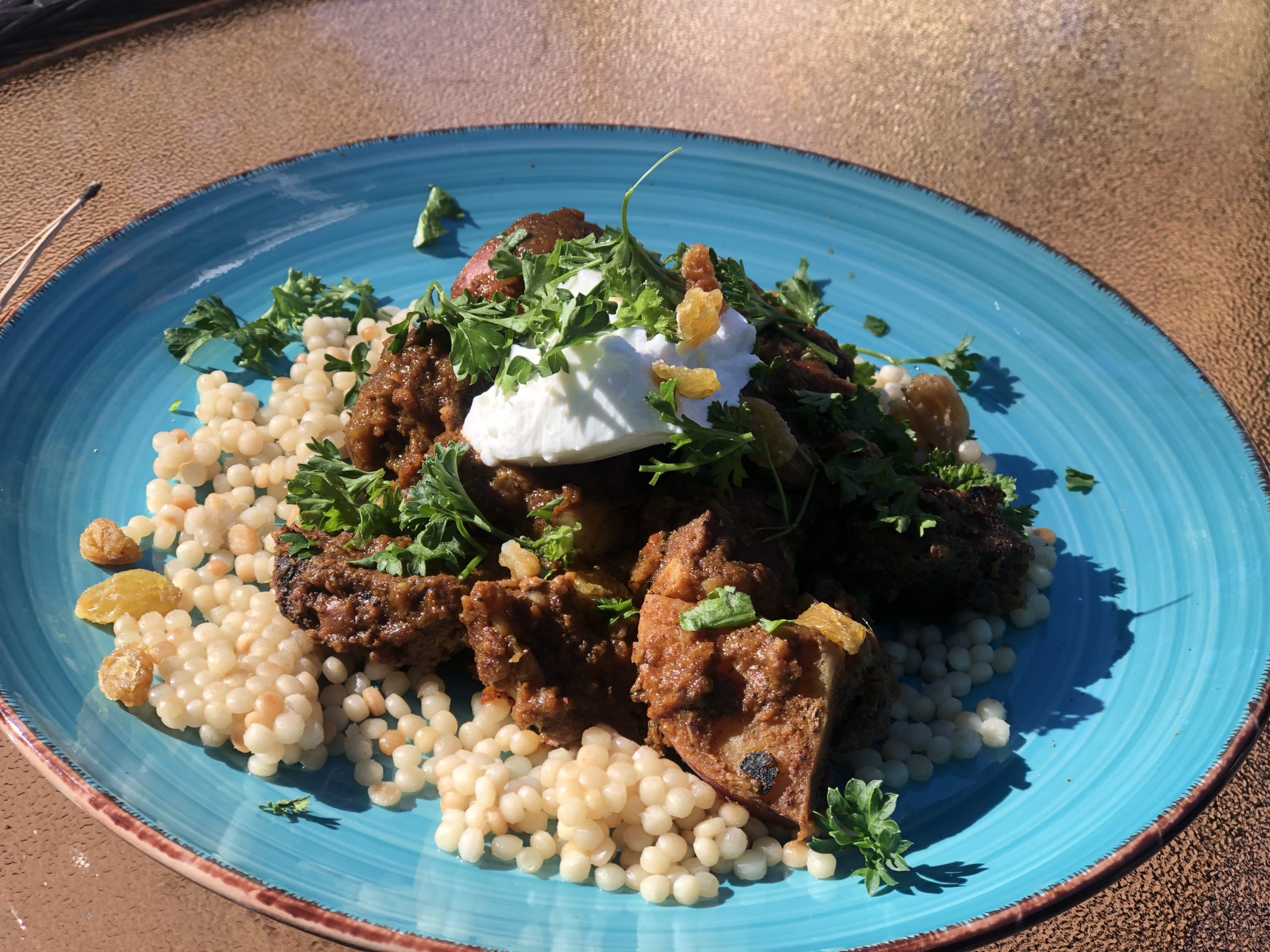 2 red onions, chopped
2 small Serrano chili's, cut in thirds, stems removed
2 teaspoons ghee
1 tablespoon grated garlic
1 tablespoon grated fresh ginger root
1 teaspoon coriander powder
1 teaspoon ground cumin
1/2 a teaspoon turmeric
1 cinnamon stick
1 teaspoon paprika
1 teaspoon salt
2-4 cup of lamb water from the pressure cooker
1 cup tomatoes, blended
6 small red potatoes
2 tablespoons almond slivers
1/2 cup golden raisins
2 tablespoons fresh parsley, chopped
1 cup couscous, cooked
Pressure cook the lamb shoulder in four cups of water for fifteen minutes. Turn the pressure cooker off. When it is cool enough, release the pressure and remove the lamb with tongs. Once the lamb is cool enough to handle, cut it into bite-size pieces. 
In the ghee cook the chopped red onions and the serrano chilis for fifteen minutes until deeply browned. Add the grated garlic, ginger and cinnamon stick. Cook for five minutes until just cooked. Cool just a bit and add to a blender. Blend until smooth. Return to the stovetop and add the cumin, coriander and paprika. Add enough water from the pressure cooker to make a light gravy. Simmer and keep stirring. Add more water as it dries down a bit. Stir this gravy for a good ten minutes. Add the turmeric and more pressure cooker water if needed. Cook ten more minutes, stirring constantly.  Add the rest of the water and the tomatoes. Bring back to a simmer and add the lamb chunks in. Let simmer at least one hour (Two hours preferred) If it dries down too much add more water. Add the potatoes twenty minutes before serving.
Serve this Morrocean stew with slivered almonds and golden raisins on top and chopped parsley, over a bed of couscous. I also like to add a tablespoon of my favorite Organic plain Greek yogurt.