I loved Santa Anita Park from the first time I walked into her art-deco green grandstand. I was twelve years old and though I couldn't place my own bets, my grandmother was happy to place them for me. With a wink, she told the tellers that she was too senile to remember who to bet on. No one believed this dog and pony show and the tellers were happy to let a twelve-year-old place some money on the ponies. That was nearly thirty years ago. Grandma is turning ninety this week and her days of racetrack shenanigans are years behind us but she still knows how to have a good time, even in these crazy times when the Coronavirus has secluded so many of us in our homes.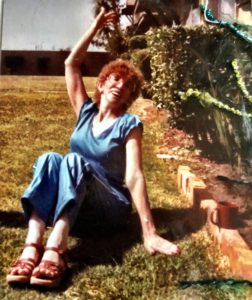 Now here in the year 2020, I work in the green grandstand of Santa Anita Park and I call many of these tellers friends, and I know any of them would do the same thing if a little girl wanted to "Place a bet for her grandmother"
At almost forty years old and all these years later, our horse racing landscape has changed so much in the last year, the last week and the last few days, It's almost unrecognizable from the sport I have been watching with a passion since Strike the Gold won the Kentucky Derby in 1992. I lost a dear friend who loved our sport a year ago and every time something unbelievable happens, like possibly postponing the Kentucky Derby because of Coronavirus, I think to myself it Johnnie were here, he would say
"No fucking way" I can hear him say it so clearly like it was yesterday we were working in the green grandstand together on a busy Saturday, teaching the guests of Santa Anita Park how to bet.
Today this historic race track looks like a ghost town. For the first time ever, since the current Santa Anita Park was built in 1934, the Thoroughbreds may be racing at one p.m. on Saturday but there will be no crowd cheering from the green grandstands. The scenic Santa Anita grandstands will be empty except for the trainers and owners of these majestic Thoroughbreds. It seems unreal to me as an employee in this industry and as a horse racing fan. Race tracks across the country, like historic Keeneland in Kentucky, are canceling their entire meets, and it just seems unreal. The Kentucky Derby will most likely even be postponed for just the third time in it's over one hundred year history. These are maddening times we are living in, just unbelievable.
And yet, here we are, the sport of kings, a sport that the liberal media has been trying to demolish for the last year,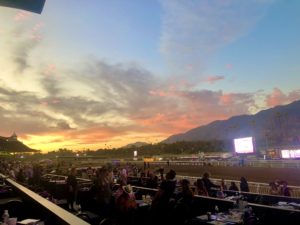 will be the only sport running besides NASCAR on Saturday throughout our nation. You can't watch sportsball, golf, or March Madness. Coronavirus shuts them all down but we still have the ponies running here in Southern California in Arcadia. Not just that, but technology makes it so convenient to bet from home with apps like TVG and Xpressbet!
What are you doing this secluded weekend in a world where staying in our homes, isolated and away from the masses is the most popular pastime? While self quarantined and social distancing from friends and family, entertain yourself this weekend by playing the ponies from the comfort and safety of your own living room.