I woke up this morning in Colorado sick and congested and ready for Indian food to decongest my painful sinuses. What better thing to do on a Tuesday evening then attend homemade authentic Paratha making class?  My boyfriend's mother is traveling with us for three weeks from our home in southern California to Lake Powell in Utah, Telluride in Colorado and eventually Yellowstone National Park. Our RV is currently a melting pot of Indian culture. So I thought I would take my snotty face and try to perfect my Indian nod.
I also decided my Indian nod might get a lot more authentic after a mixture of happy hour cocktails and Dayquil.
And that is exactly why I was nominated to be the photographer for homemade authentic paratha making class and not the chef.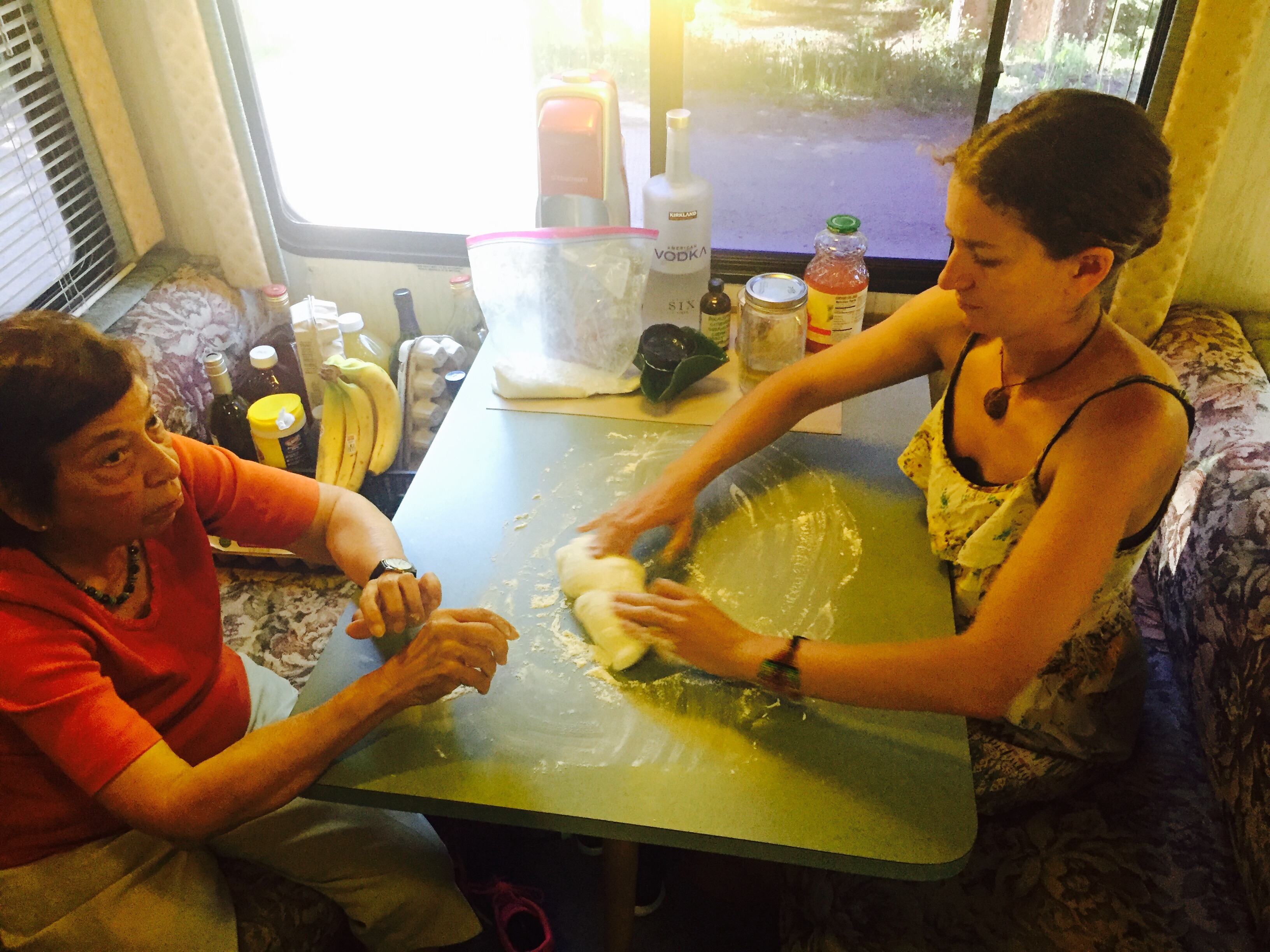 Or maybe it's because I am oozing germs.
One way or another I was in charge of taking photos and turning wine bottles into rolling pins which is a much better job for someone as congested as I am. When I traveled to India six months ago parathas were one of the amazing foods I inhaled by the handfuls at every restaurant we encountered on our overseas voyage. Now that I have lost the thirteen pounds I gained on the streets of Bangalore and in the red booths of Empire Restaurant I'm ready to learn how to shape the dough, roll it out, fold it into squares and grill up my own homemade authentic paratha in grass fed goat's ghee.
As soon as I stop oozing snot everywhere.
Tonight we are going to dine on butter goat and homemade authentic paratha in our 34 foot RV and I'm pretty sure the smells sneaking out of our RV have everyone else in this camp ground wondering where that amazing ghee, cumin and coriander scent is coming from.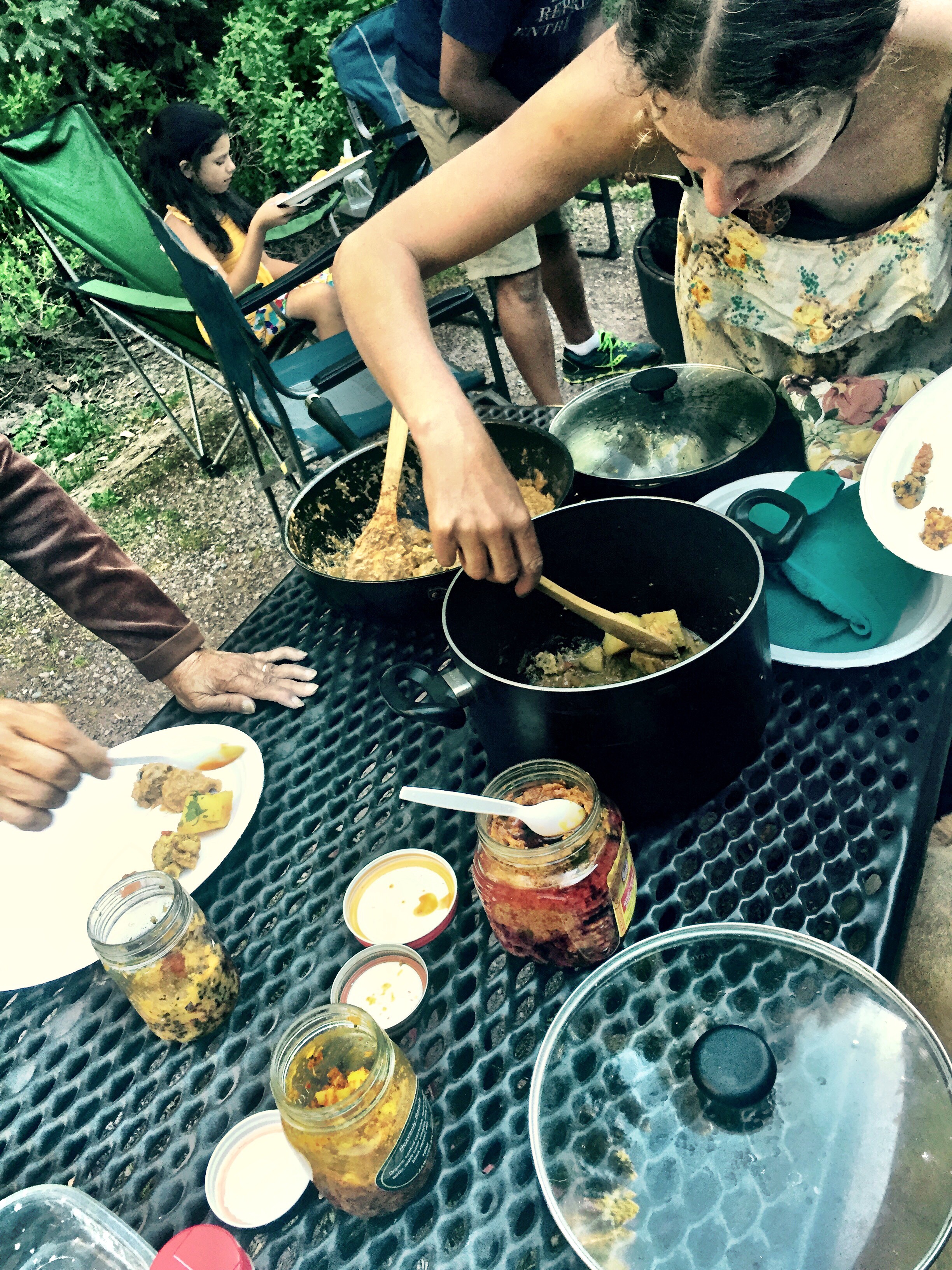 And why it smells like north India in here?
I mean that's what I'm assuming anyways as I have not been able to smell for the past twenty four hours. But the food we are churning out of our tiny RV kitchen tonight is literally the best Indian food I have had in the six months since we left the colorful streets of Bangalore (And we eat a lot of homemade Indian food at home, so that is really saying something) The grasses organic goats leg my friend delivered to our campsite the other evening was from a goat a friend of hers had raised herself and had to be the most delicious tasting goat I have ever had in my life. Instead of making a butter chicken dish, my boyfriend decided to try a new take on butter chicken; Butter Goat; seasoning the goat with yogurt and garam masala and obviously lots of garlic and ginger and cashew powder.
After an hour in the pressure cooker he finished the goat on the campfire grill to make room on the stove for the parathas being fried up in goat's ghee. Yes, this was a very goaty meal but so absolutely delicious. The photos really do not do it justice.
This had to be the most authentic and delicious Indian meals I have had since we were in Bangalore months ago. Our campsite dance club was not to bad either.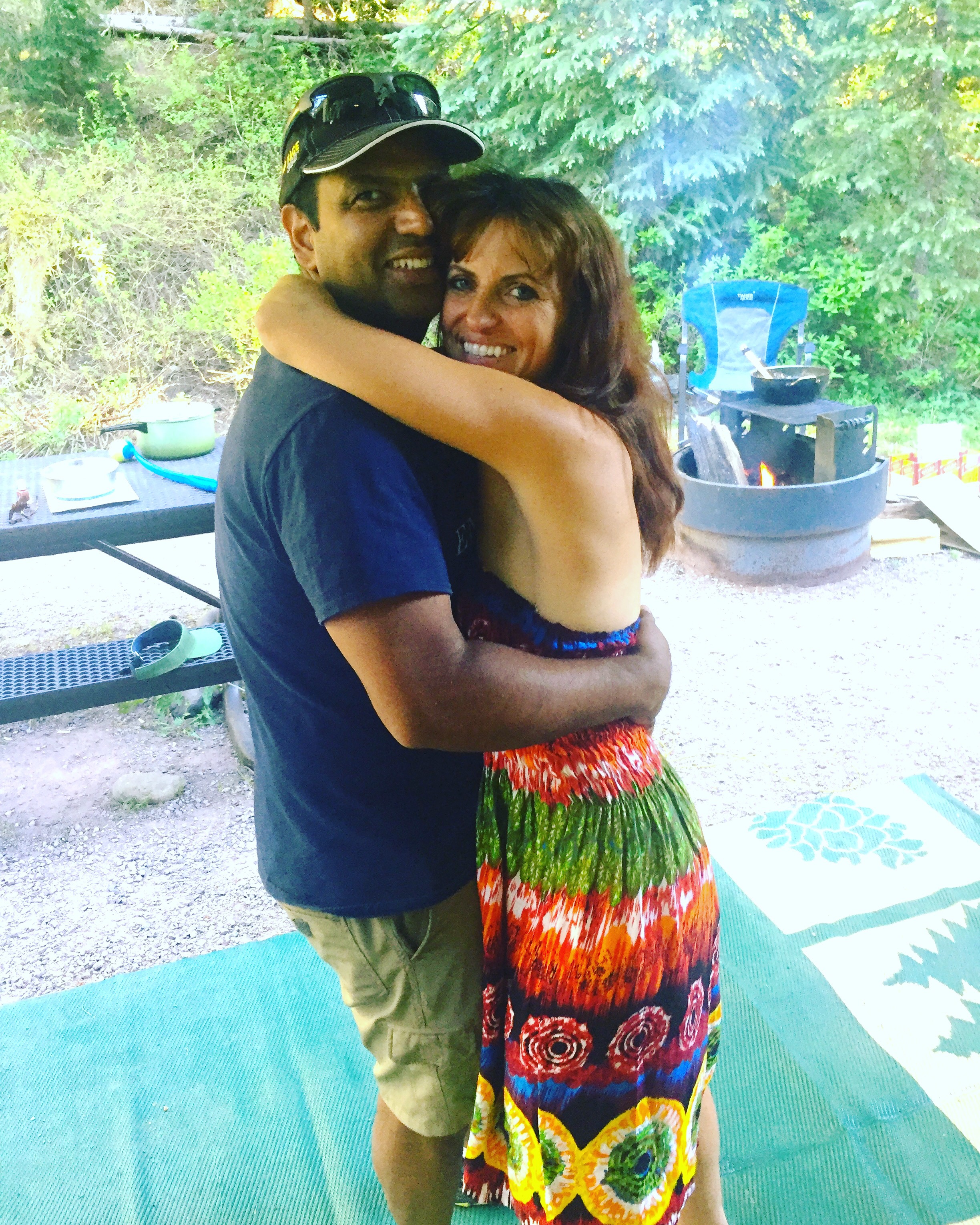 This week I'm linking up this awesome recipe over at
http://www.abountifullove.com/
Confessionsofamotherrunner.com
http://www.marciashealthyslice.com/
http://www.runningonhappy.com/
 http://www.mizhelenscountrycottage.com/2015/09/full-plate-thursday-9-17-15.html 
http://www.abountifullove.com/ 
http://lifewithlorelai.com/2017/03/30/home-matters-linky-party-129/
http://designsbygollum.blogspot.com/