In a world where we can't get a minutes rest from the noise of Fox News, CNN, Donald Trump and Hillary sometimes it's nice to just sit in a silent forest and just be. At 10,000 feet you don't even hear birds in the tall limber pines. Sometimes I hear a bee or the roar from the azure blue sky's of a jet flying high above me on its way to LAX, maybe. Sometimes the jingle of my dogs tags remind me I'm not exactly completely alone in this alpine forest but there is a reason I put myself through this hell of a hike this early autumn morning.
I needed to clear my head, to drown out the anger rippling through my veins from this mess of an election.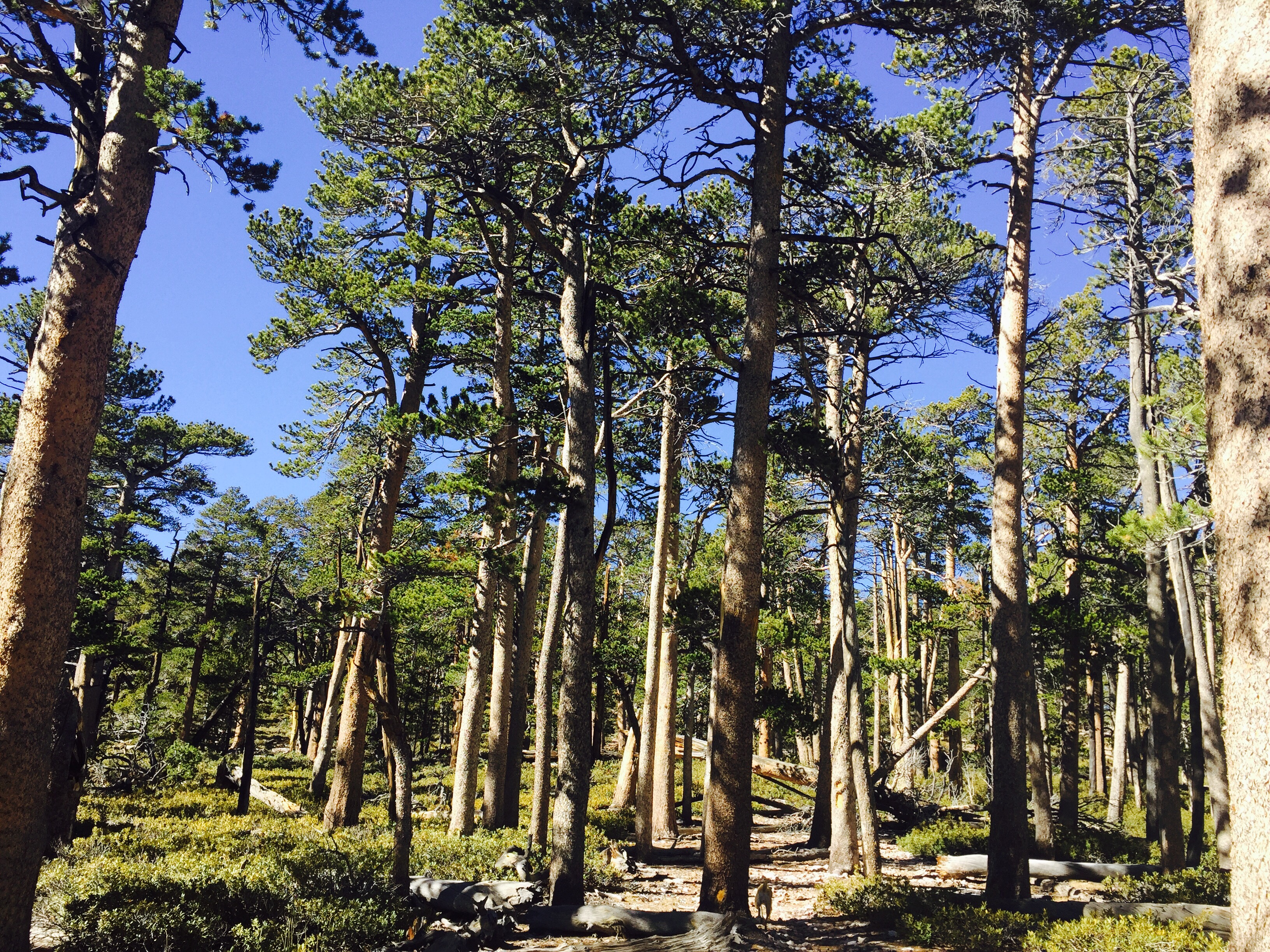 Pine trees help.
Fresh mountain air helps.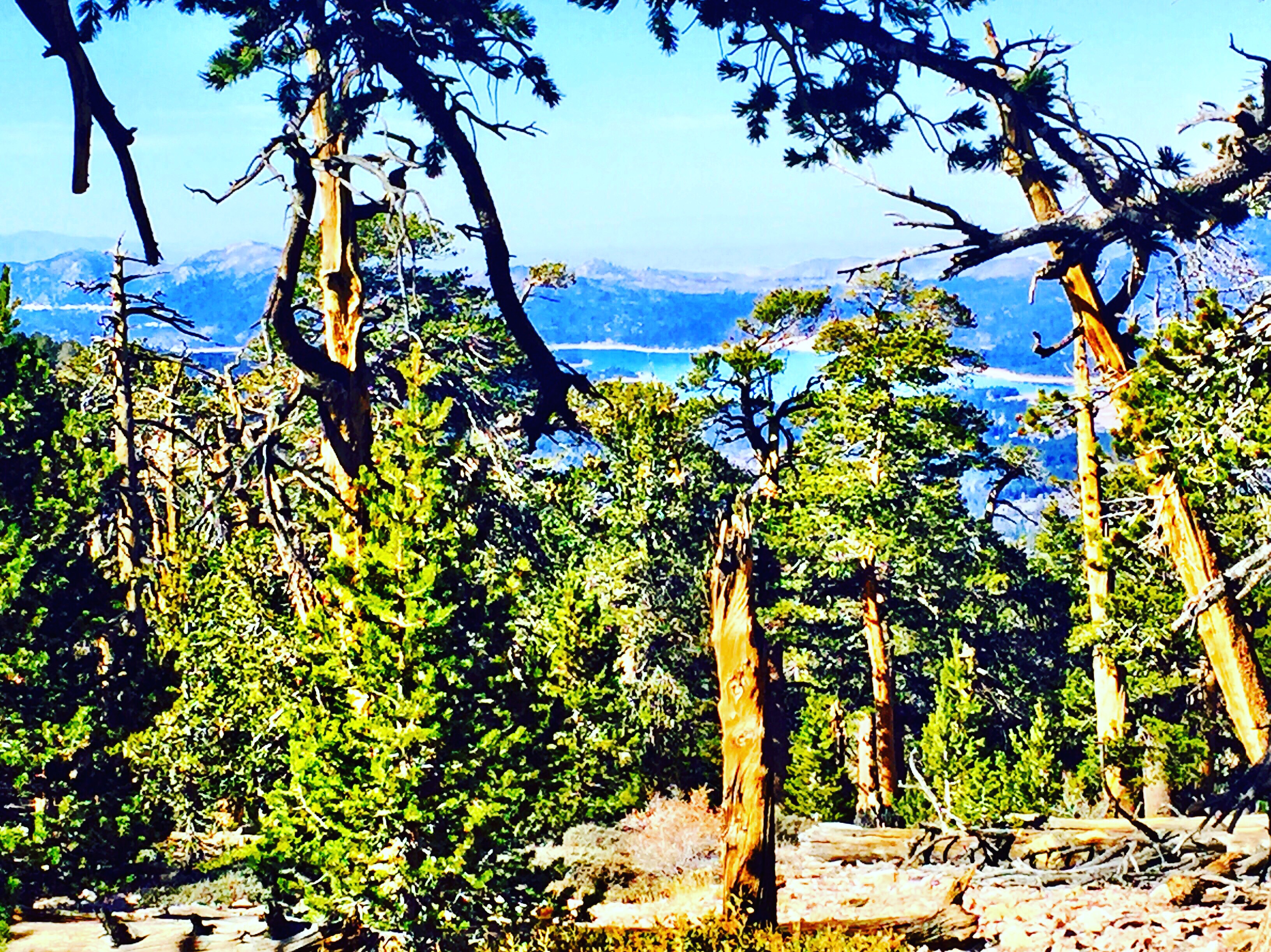 It had to be maybe thirty degrees and a chilly wind was cutting across the mountain top as I reached the first saddle on the way to Sugarloaf Mountain.
I decided to try and find an "Easier" route to the top of Sugarloaf, one of our highest peaks in Big Bear Lake.
I wasn't exactly guessing on this walkabout through the San Bernardino National Forest this morning as maybe two years ago I had followed an old logging road to the east and found an alternative route rather than the popular 5 mile out and back trail.
The "new" trail that I found today, while only cutting out a half mile of the actual hike saved me about a thousand feet of altitude gain as you can park the truck way up farther in elevation up the dirt road and start the actual hike at around 8,000 feet.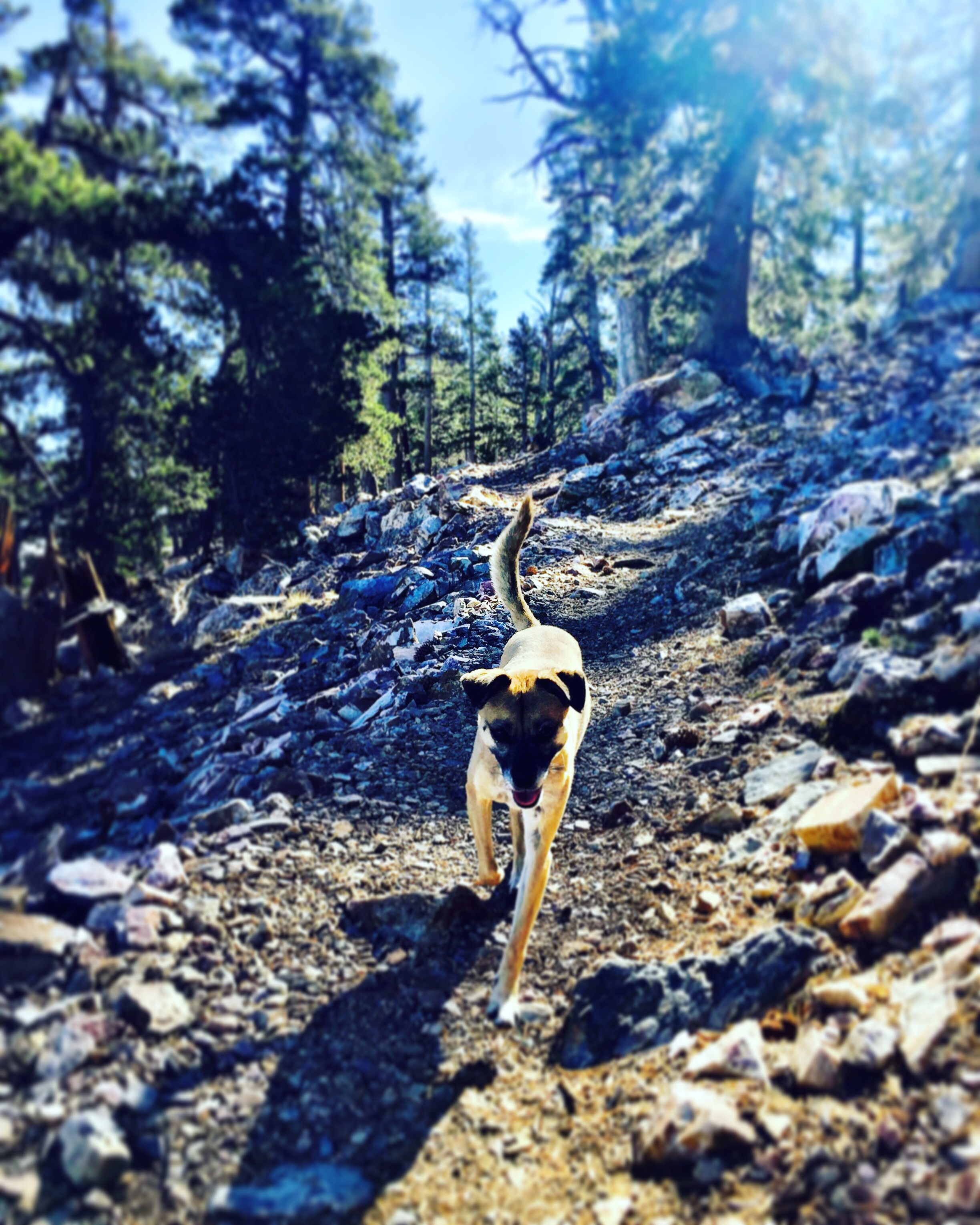 With the exploring today I ended up hiking over 11 miles, many more miles than I have done in the last two months and my hamstrings were already aching when I started this hike from yesterday's workout!
In the next month before I leave for India my goal is to do at least one twelve mile hike a week, starting today. There will be very little hiking for a month in India and Hong Kong so better get those miles in now!