You know you had a fun and eventful weekend when it takes you two days of sitting on the porch watching thunder storms to recharge your batteries enough to even think of going for a run. Luckily for us Hurricane Hillary raging to the west like a bitch out of Arkansas is bringing our mountain town two days worth of thunder, lightning and warm summer rain. I can't believe I'm saying this but maybe I like Hillary? I mean the hurricane, obviously not the harpy politician.
This morning we were dragged out of our finally nice cool beds at 2AM (After a super hot and humid afternoon and evening yesterday and yes, I decided to use the oven last night to make the best simple Anglo indian dinner ever, Date Chutney Basted Goat Cheese and Spinach Stuffed Turkey Breasts.) by crazy thunder that sounded like it was right over our house. By the time we calmed down the dogs and actually got up and started making coffee the sun was coming up and the sky was bright red on the eastern horizon. There was even a really cool rainbow right over our house!
This was a great way to spend our first morning back from way to much fun at the beach over the weekend. As I sat on the porch sipping my coffee, watching the rain and yelling at the dogs I even pondered going for a run on this rainy August morning.
I mean, after I cram my arteries full of this delicious lemon mascarpone cheese sauce.
And salmon.
And eggs, because I'm healthy yo.
That's what I was saying all weekend every time I went to Active Culture for breakfast, or lunch or a snack. I just love the kale, quinoa and garbanzo bean salad from this healthy restaurant that you can only find in a beach town like Laguna Beach, California. As soon as Angie called us to invite us down to the beach house for the weekend I told her about my favorite restaurant on PCH for salads and smoothies.
"It's 900 feet from the beach house!" She told me as visions of brown rice and kale swam through my head.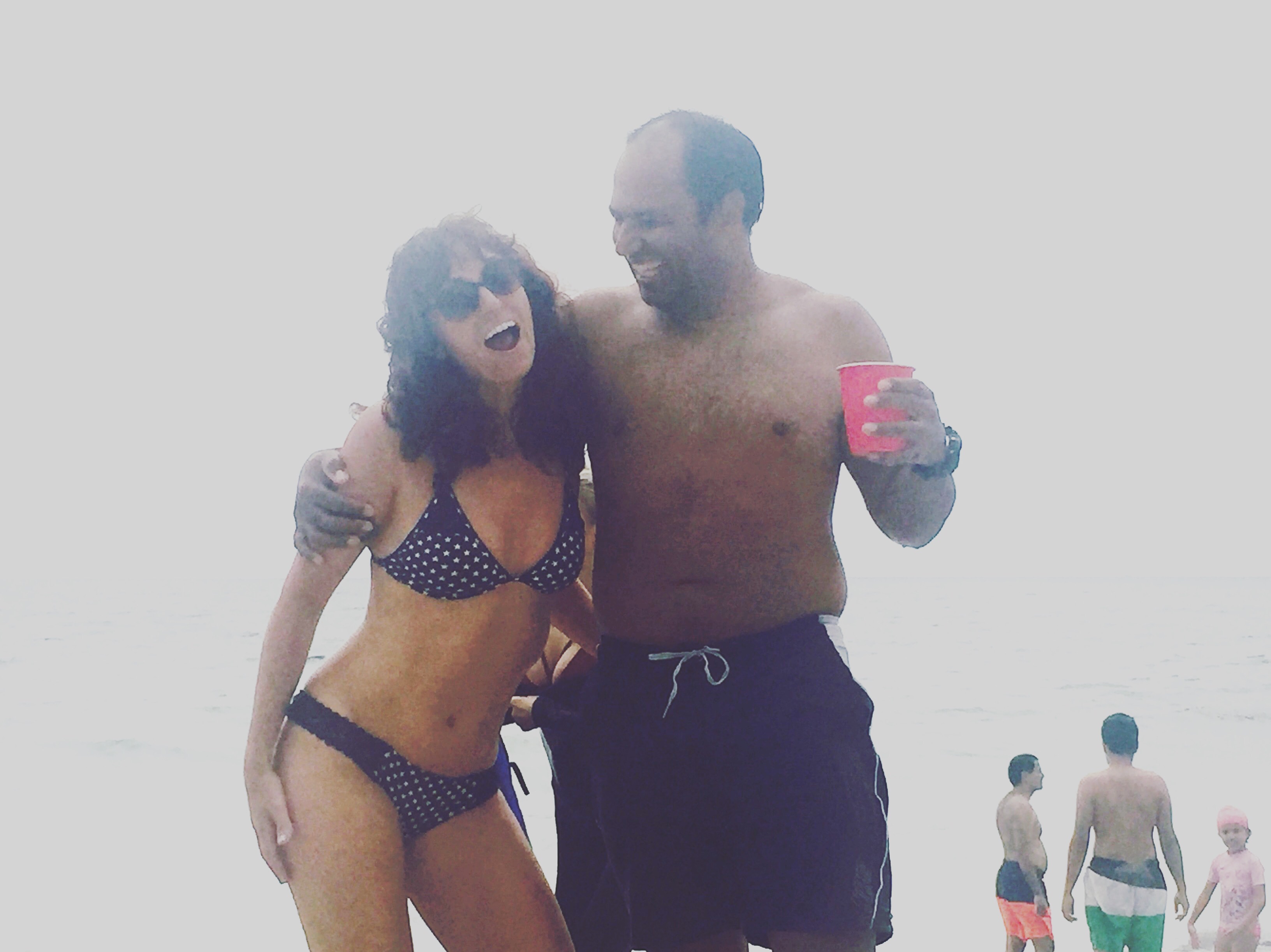 Thank God for the healthy goodness that the hippies at Active Culture provided in between a weekend of cocktails, degenerate gambling at Del Mar Race Track and just way to many pre birthday weekend shenanigans.
Eggs baked in Chili Oil with Smoked Salmon and Lemon Mascarpone Cream
2 eggs
1 teaspoon chili oil
1 small fillet of smoked salmon
Cook the eggs in the chili oil, either fried or scrambled, whichever you prefer. Arrange on a plate with the smoked salmon and a dollop of the fresh lemon mascarpone cream.
Lemon Mascarpone Cream
1/2 cup mascarpone cheese
1 sprig tarragon chopped
Zest of 1 lemon
1 teaspoon lemon juice
1/2 teaspoon chili oil
Combine all in a food processor. Serve on whole wheat toast or with smoked salmon.
Love this healthy blog post? Don't forget to pin me and share the love with the world!