Today I ran as fast as a dolphin. As my boyfriend pointed out it must have been a very slow dolphin.
I spent my early morning cursing the traffic of southern California. One whole hour to drive twenty three miles is just uncalled for So Cal and I just do not appreciate it.
I was so traumatized that I had to bury my face in a eggs benedict donut from the exceptional Sidecar Donuts in Costa Mesa once I finally, oh lord, finally reached the beach towns. Shoving freshly baked carbs into my face cured my road rage briefly as I took side streets to the parking area of Newport Beach for my three mile run than three mile bike ride. (I was planning to eat my way across Orange County for two days, so yes, two work outs in one morning had to be done)
As I approached Newport Beach Pier I came to the realization that the next time I would be at the ocean would be in forty days in India!
Because I would rather fly to India than sit on the 405 again anytime soon to see beach water!
As soon as I started running barefoot through the still chilly beach sand I knew this was going to be a rough one. The day before I did my first Insanity high intensity circuit workout in a week and my calves were killing me as I tried to drag my aching legs through the sand.
I was considering turning around and than I remembered.
I just ate a hollandaise dripping donut.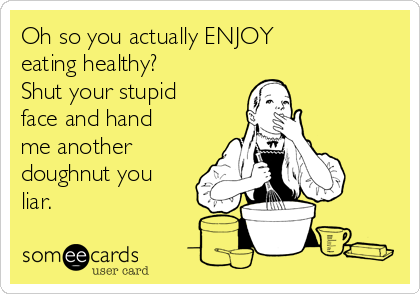 Okay to be honest I ate one and a half donuts.
So I had to pull my aching legs through at least a two mile run.
Which became so much easier as soon as I saw the dolphins! The dolphins were jumping in the surf to my right as I ran south on the beach towards San Diego. I felt like the gorgeous dark grey sea mammals were my work out buddies! The mile and a half I ran south on the beach they followed me the whole way!
They were either very slow dolphins or the donuts had made me a very fast runner!
#Fueledbydonuts
Living almost two hours from the ocean I never get to see these glorious mammals of the sea and they really made my morning!
Now here is my favorite after workout chicken stir fry and it is dolphin free!
#dolphinstirfry
Coconut Cashew Stir Fry
3 chicken breasts, chopped into bite size pieces
1 bag shredded cabbage
2 tablespoons coconut oil
2 tablespoons sesame oil
2 tablespoons soy sauce
1 tablespoon minced garlic
1 tablespoon minced ginger
1 cup bean sprouts
2 green onions, chopped
1/4 cup salted cashew pieces
Put one tablespoons each coconut oil and sesame oil in the skillet. Flash fry the chicken pieces in this. Remove from the pan. Add the rest of the oils. Cook the cabbage in this. Add the chicken back in along with the garlic and ginger. Add the chicken back in and the bean sprouts. Add the soy sauce and the chopped green onions. Remove from heat and garnish with the cashew pieces.