This Christmas season, It's the most wonderful time of the year for easy yet delicious Chinese food made in your own safe at home kitchen! In our family, Chinese food is one thing we can't seem to get enough of during this pandemic. We love to support our local restaurants during these crazy times but let's face it, so much to go food you order does not taste good by the time it's delivered to you! Thai food and Chinese food is the exception. We have an exceptional Chinese Restaurant in our small mountain town. We try to order duck foo young or chili chicken every few weeks to help out these struggling businesses. I so wish we had a Thai restaurant, any Thai restaurant less than forty-five minutes away from our home! My favorite Thai restaurant of all time is Eastern Classic in Redlands California. It was recommended to me years ago by a friend whose husband is from Thailand; This was the best recommendation, and I have been enjoying their curries and spicy beef salad for years.
A very Covid Christmas
For so many of us Americans, this Christmas season just does not feel very, well Christmasy. So what can you do to get a little more kringle in your jingle this Christmas season without exposing grandma to all your germs? Stopping short of purchasing that Donald Trump Christmas Sweater I've got a few other ideas.
Here in California our dictator, I mean Governor Hair Gel says there will be no singing or chanting this holiday season, so don't even think about going caroling with family and friends! So what else can you do to get into the Christmas spirit?
Go on a sunrise hike.
Take an after-dinner stroll to check out the Christmas lights in your neighborhood.
Go sledding with family from your household.
Plan a social distance hike with friends and dogs in Christmas sweaters.
Holiday zoom with your besties; Every one drinks their favorite Christmas cocktail like this Eggnog Old Fashioned.
Our group of outdoor-loving Hiker Babes got together this last week for a dogs in Christmas pajamas ugly sweater hike up to snowy Skyline Trail. The weather even cooperated and there was snow in the weather forecast! In drought-stricken Southern California, you can't count on the weather to do much besides be sunny most of the year. Any time there is snow in the forecast it starts to feel more like Christmas time. After a snowy hike, whether it's a thirteen-mile trek up the backside of Mt Sugarloaf or a stroll up the Manzanita Maze Trail with these festive Hiker Babes, I'm definitely ready to inhale some spicy Chinese food.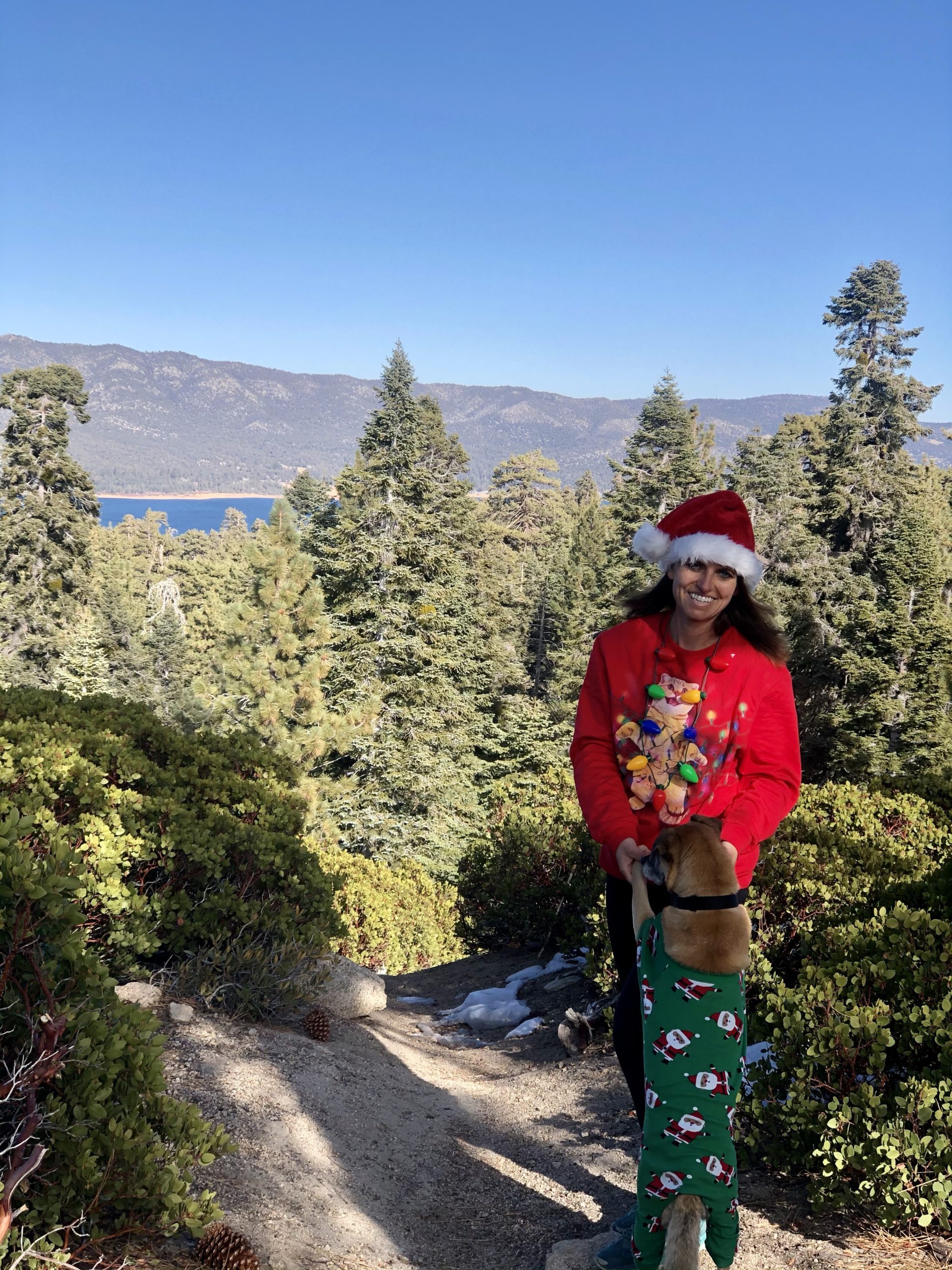 For so many Americans who don't celebrate Christmas, Chinese food is the go-to for Christmas dinner. I'm embracing the Jewish side of my family tonight with these sticky-sweet Chinese Spare Ribs inspired chicken thighs. This marinade is actually also delicious on pork spare ribs but I love the taste of this marinade on chicken thighs as well. My favorite Hanakuh treat is sweet potato latkes but I forgot to purchase some for one of the eight days of Hanukah at our local Sprout's natural market (An hour's drive away from us) two weeks ago when southern California went into a thirty-day pandemic lockdown. So made at home Chinese food will have to be my holiday treat on this fourth day of Hanukkah.
Why did the chicken cross the road 4 days before Christmas?
Most spare rib recipes also call for red food coloring which you can feel free to use but I omit it because of unnatural food coloring, yuck. Might as well dip these tasty ribs in GMO's and MSG. I like to consider this chicken-based dish a healthier version of delicious Chinese food.
I love pork ribs so very much. The first time I made this marinade I slathered some pork spareribs in it and they were so good but there were just so many bones! I felt like there just was not enough meat. Obviously throwing all that delicious peppery marinade on some succulent chicken thighs was a great option. Serve this delicious spicy concoction over a bed of steamed bok choy or brown rice.
Chinese Spare Ribs Chicken Thighs with Homemade 5 Spice Powder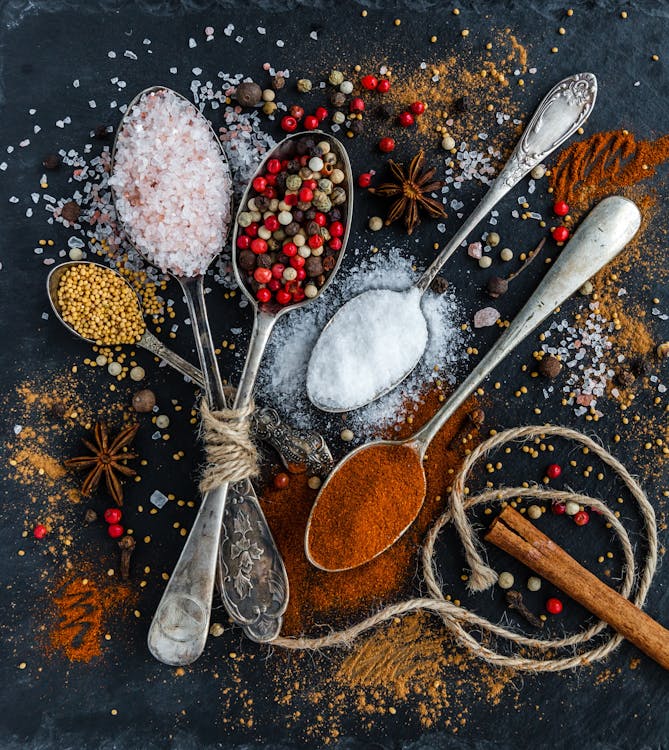 1/2 cup Hoisin sauce
1/8 cup honey or agave
1/4 cup soy sauce
1 teaspoon fresh garlic
1 teaspoon fresh ginger
1 teaspoon peppercorns
1/2 teaspoon cayenne
5 cloves
1/2 a cinnamon stick
1/4 cup chicken stock
6 heads of baby bok choy, steamed
Combine the cayenne, cloves and cinnamon stick with the ginger and garlic in a food processor. If the mixture is too dry add the soy sauce and blend well. Add in the rest of the glaze ingredients and blend well. Place the chicken thighs in a glass baking dish. Let marinate at least an hour. Three hours is optimal. Preheat the oven to 375. Bake the chicken thighs an hour and a half. Serve over a bed of steamed bok choy.
Use half the sauce to marinate the ribs. Let sit for at least three hours. Fill a large glass pan with water when ready to bake. Preheat the oven to 225. Place a grate over the glass pan and lay the ribs on top. Bake for two hours. After two hours glaze twice every thirty minutes with the rest of the glaze.