It was May and the California super bloom was fragrant and blossoming. Believe me, in our ski town in rural southern California we were craving springtime temps and warmer weather. I mean as much as I love snowshoeing for basically half the year, I was also kind of craving some warm weather, some vitamin D and maybe a healt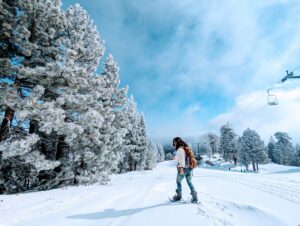 hy Caesar Pasta Salad kind of lunch. At that point in time, strapping on my snowshoes and my warmest coat every day, summer felt so far away!
Springtime is a different kind of pretty here at seven thousand feet. I'm the kind of outdoor adventurer who lives for snowy winter days and the snow painting our mountain peaks. But wildflowers are nice too.  Finally on June first last year I was able to hang up my snowshoes for the season.
Springtime allergies, the struggle is real
It was time to move on; seasonably that is. I grabbed my hiking poles for my forest treks as the wildflowers such as lavender phlox, red Indian paintbrush and vivid Grape Soda lupine bloomed all across our mountain landscape. If it's wildflower season then no, that is not a Canadian Goose you hear honking out on the hiking trails of Big Bear Lake. It's probably the snottiest hiking guide around. And that is because my allergies always arrive with a vengeance. I'm a big fan of adding some local honey and some chicory to my coffee in the springtime because good Lord, I never, ever want to experience the horror of an allergy shot again.
Day tripping in Yucca Valley fun
Before those hot southern California, spring days were really upon us, I had to escape to the desert and do some thrift store shopping in Yucca Valley. I've never spent a whole day in Yucca Valley and boy was it an adventure! If you want to experience a real hippie town head to Yucca Valley in the winter months. The weather is just sensational there from December until April.
Make sure you have lunch at the Frontier Cafe. They may not have a Caesar Pasta Salad on their menu but you have to try the vegan Green Dream on Deli Rye. What else should you nosh on while out and about hunting for thrift store treasures in Yucca Valley? If you happen to adventure to the desert on a Thursday through Sunday grab a bite at Luna Cafe a sourdough lovers haven. Try a sourdough croissant. Seriously, you just need to. It's worth the carbs.
If I'm going to trek all the way to the desert you better believe I'll spend some time at a mineral springs day spa. And while I am relaxing poolside I will have brought with me a good book like Luckiest Girl Alive by Jessica Knoll and a homemade Caesar Pasta Salad. (Seen the movie? OMG the book was SO much better!) My carb-filled take on a typical Cesar salad reminds me of something you would find on a day spa menu. Feel free to substitute brown rice pasta or keto-friendly pasta if that is your thing.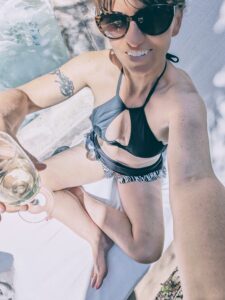 I used to create my Caesar Pasta Salad dressing for years using canned anchovies from Sprouts, the very best and egg yolks of course. But then 2023 happened and we can't have nice Avian things like unfertilized chicken parts. Spring 2024; The pandemic was finally over but eggs are a thing of the past. WTAF? When I was no longer able to hard boil eggs, make deviled eggs or even have eggs and beans on toast like a good old English breakfast, I had to find another way to create my favorite Caesar Pasta Salad Dressing. One day I tried using good old Best Foods mayonnaise to substitute for the eggs and holy Avian Chicken Flu, was that some tasty Caesar Pasta Salad Dressing?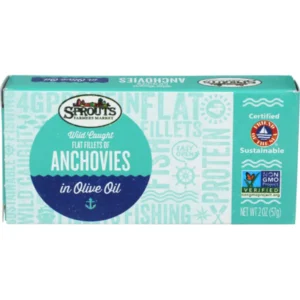 Of course, if you think I'm a pagan for boiling up some carbs, skip the pasta element. Just whip up this phenomenal creamy Caesar dressing in your nutriBullet, toss it with your romaine lettuce and sprinkle your sun-dried tomatoes and prosciutto add-ons on top!
Caesar Pasta Salad with Proscuitto Sun-Dried Tomatoes
For the Caesar Pasta Salad Dressing
3 tablespoons mayonnaise
2 cloves raw garlic
1/2 of a lemon
1/8 cup olive oil
2 anchovy fillets
1/2 teaspoon white pepper powder
1 teaspoon worsheshire
1 teaspoon good quality Dijon mustard
1/4 cup, grated pecorino romano cheese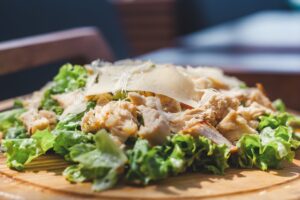 Combine all in a Nutri-bullet and blend until smooth. This dressing stays good in the fridge for up to four days. Use this dressing to dress your pasta salad. This salad is also phenomenal with high-quality rotisserie chicken.
For the pasta salad
1 cup macaroni pasta of your choice cooked and cooled
1/2 cup sun-dried tomatoes
6 slices prosciutto, chopped
2 heads romaine lettuce, chopped