Some time It helps to be a mountain girl.
I know where the wild blackberries grow in the autumn, and the best time of day to pick them and avoid rattlesnakes and tourists ( which do I loathe more?) I know where the wild mint grows deep in the rushing waters of our chilly creeks. Always helpful in the summertime; I mean mojito season.
I know the very best swimming holes to catch delicious rainbow trout on a hot summer day.
I know every edible plant in this forest in case of an emergency and getting trapped in a trail over night or days at a time. I know it's possible to eat manzanita berries like the deer although these extremely tart berries taste terrible. I know that when running low on water chewing a few needles of tangerine tasting Jeffrey Pine will help cure your thirst.
I know where to find dandelion greens, wild nettle and pine nuts straight out of the cones for salads.
I know where nopales grow wild; although I don't know if I would ever be desperate enough to try to get all the tiny little quills out of them trail side.
Do I know where to find butternut squash growing wild up here? Um, no.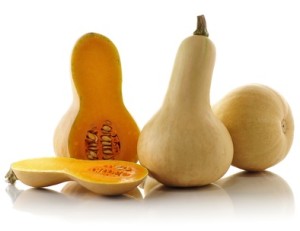 I think you are way more likely to find some one growing a field of marijuana than to stumble upon a field of butternut squash (and I personally would rather take the squash!) but this here is an absolutely amazing autumn  inspired macaroni and cheese recipe with one of my fall favorites.
And I'm featuring it today just for my gluten free buddies. This macaroni and cheese recipe is so freaking good, it's hard to imagine there is no actual wheat!
Butternut Squash Macaroni and Cheese
3 cups brown rice macaroni
1 and 1/2 cups shredded sharp white cheddar
1/2 cup goat cheese
2 tab Dijon mustard (I use horse radish mustard)
4 tab half and half or milk
3 tab olive oil
2 eggs
2 cups squash, either acorn or butternut, roasted and mashed or cubed
Boil the noodles according to package. Drain and set aside.
Heat the oil, whisk in the half and half or milk. Add the mustard. Stir in the cheeses. (Save 1/4 cup cheddar for the top of the pan)  Turn off the heat, remove pan from stove top to cool two minutes. Mix the squash and eggs. Mix in with the cheese sauce. Add the noodles and put in a pan. Put the 1/4 cup cheddar on top. Bake at 375 25 minutes.
Love this cheesy masterpiece? Don't forget to pin this great recipe!