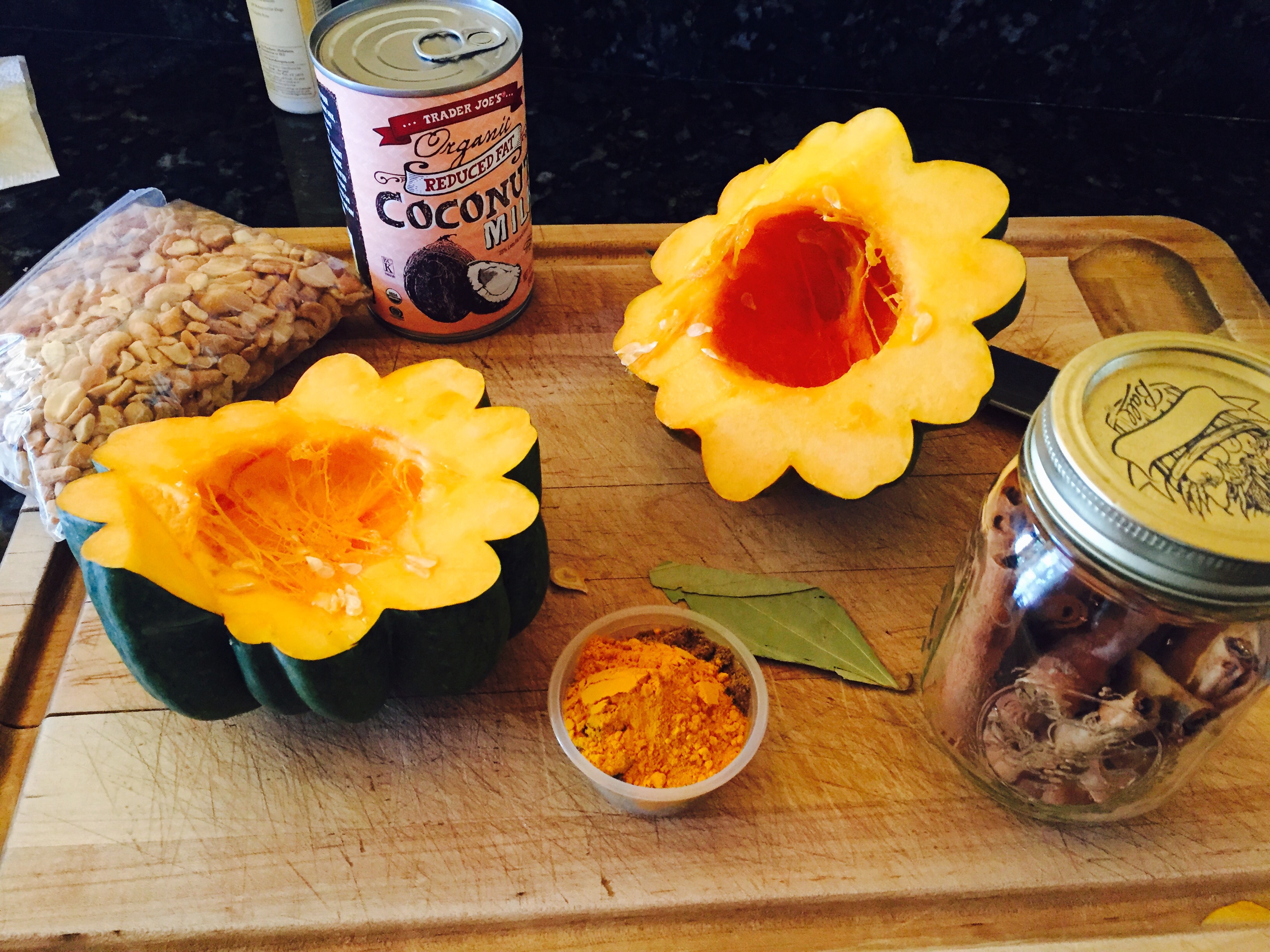 In the last two years my Indian cooking has gone from three recipes which all kind of revolved on cheap curry powder, Greek yogurt and lime juice to hand grinding my own curry powder with a mixture of fifteen different spices. I've ground so many hard things in my Nutri Bullet that the last cinnamon sticks I ground down for curry powder (or homemade garam masala powder, I can't recall now) cause my Nutri Bullets motor to putter out after five years of grinding up all kinds of delicious goodness in it's red bullet.
In two years I feel like I have really expanded my horizons from coconut oil, goat cheese and bacon; the three staples in my kitchen in 2014. Don't get me wrong these are three excellent ingredients but my culinary horizon has definitely widened since I found a sexy brown man of my very own. (who taught me a thing or two about spices)
In a month we are hoping on a plane and taking a ridicules long flight to land of the spices and the worst toilet situations ever.
I'm going to learn to poo in a hole! Yea!
I'm also going to learn a whole lot more about an ethnic cuisine that I find extremely interesting and intriguing.
I can't wait to be in Kerala South India and try some amazing Indian dishes that you can't get anywhere else on earth!
But until than I'm in our little mountain town on a breezy day when a cold wind is biting through my Prana sweater off the peaks of San Gorgonio where we have a recent dusting of the first snow of the season. It was 17 degrees when we woke up this morning and this authentic acorn squash curry is going to be delicious on a cold autumn night!
Acorn Squash and Chicken in a South Indian Curry
1 acorn squash, baked skin removed and cut into bite size pieces
1 teaspoon turmeric
1/8 red onion diced very fine
1 teaspoon garlic, minced
1 teaspoon ginger, minced
2 tablespoons coconut oil
1 can coconut milk
1 cup tomatoes
1 cinnamon stick
1 bay leaf
1 teaspoon coriander powder
1 teaspoon cumin seeds
1 teaspoon gram masala
1-3 serranos, diced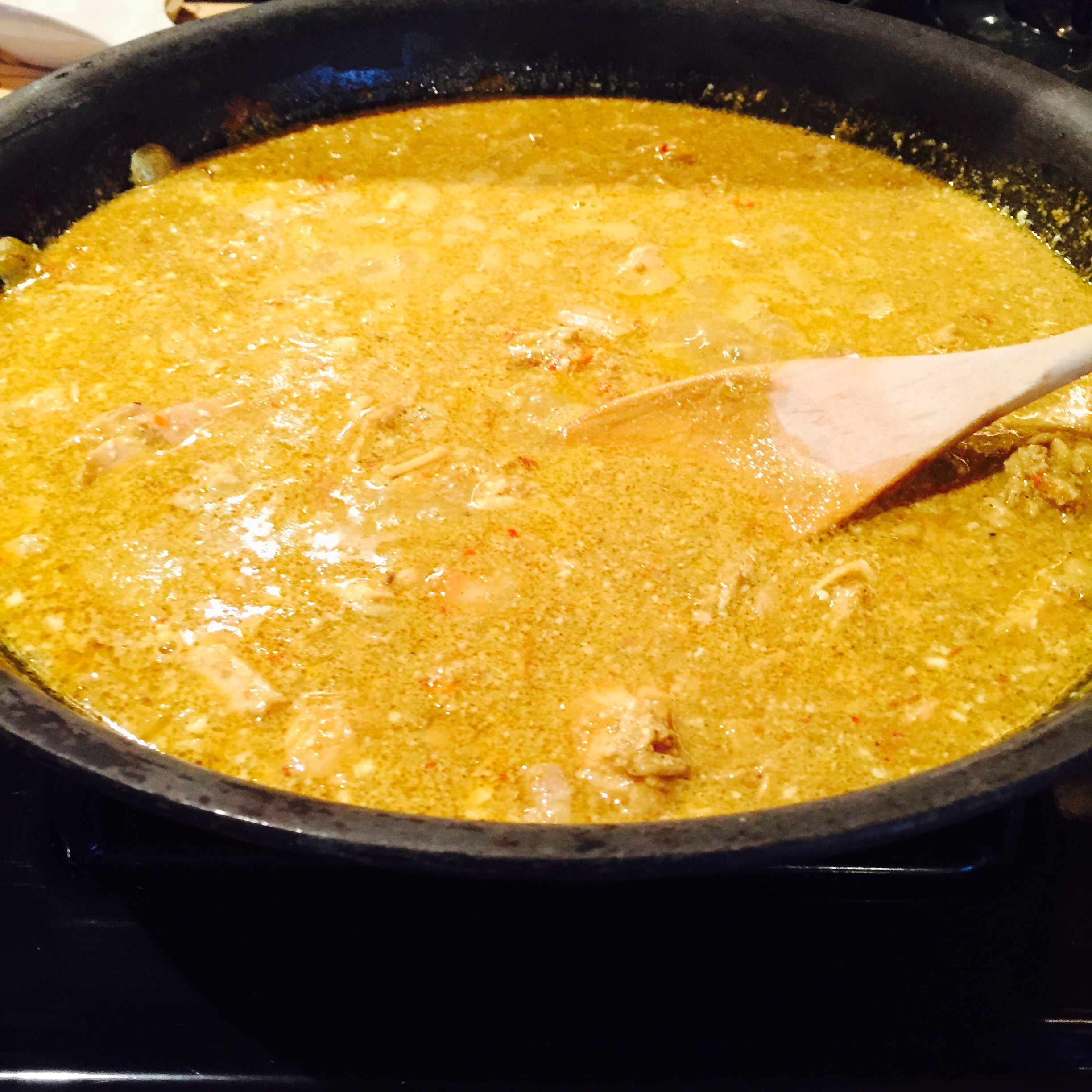 1 lime
1 cup water
Toast the cumin seeds and set aside.
Cook the onion in the coconut oil. Add all the dry spices and the cumin seeds until slightly fragrant. Add the serranos and the tomatoes.
Add the water and let simmer and reduce for thirty minutes. Add the coconut milk, the cinnamon stick and the bay leave. Let simmer twenty minutes. A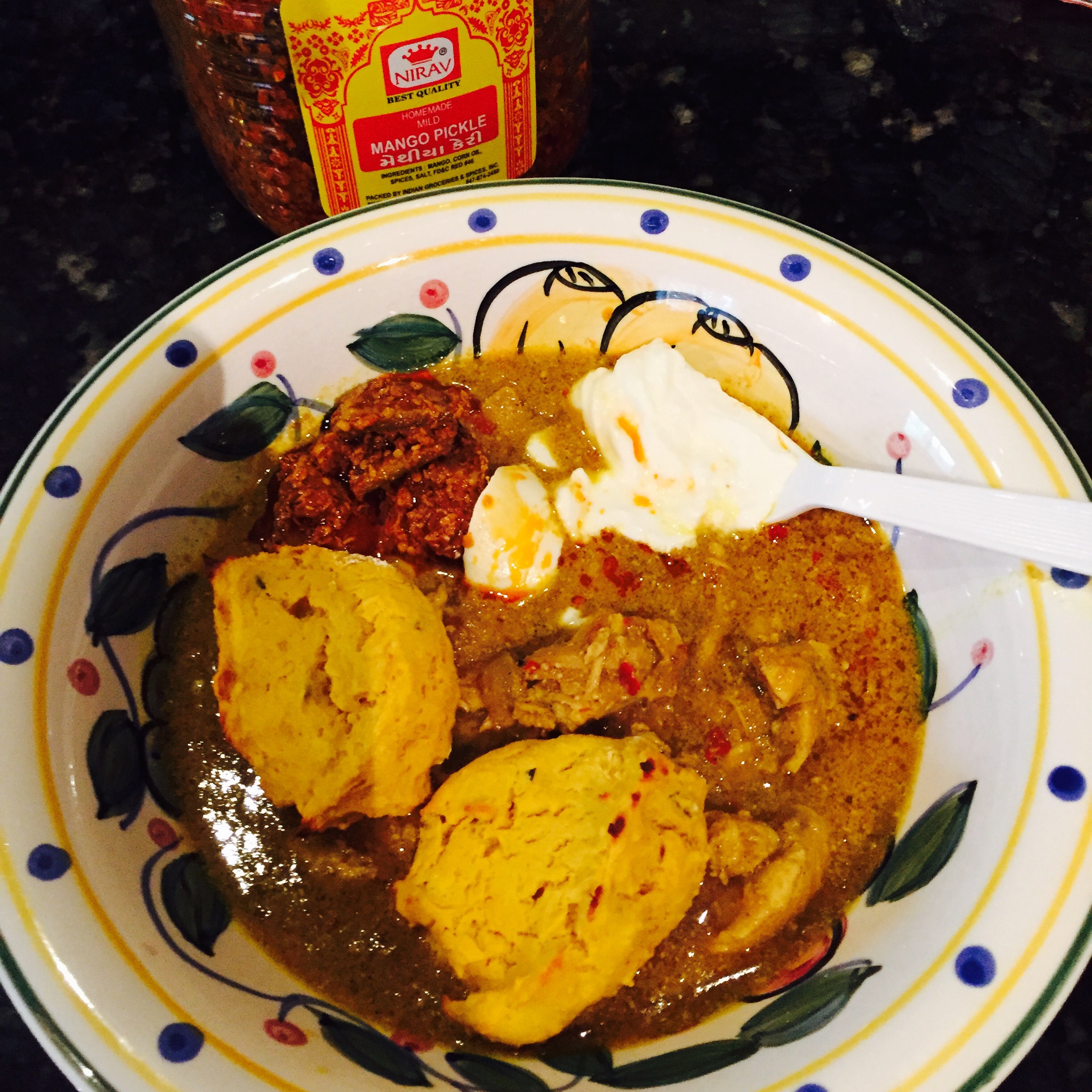 dd the acorn squash and let simmer for ten minutes.
Serve over brown rice with slices of lime and cilantro garnish.
You can also add shredded chicken to this curry if you like a meat option. I would poach the chicken thighs and add them after the spices.