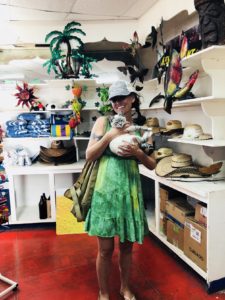 Chicken mole is just about my new favorite savory-sweet dish to order from an authentic Mexican restaurant. Being a lifelong Californian whose wanderlust has led her to Mexico more times than I can count, I know credible Mexican food when I see it. I'm not the kind of Californian who considers Taco Bell a tasty savory meal. Since I fell in love with the cuisine of Oaxaca I discovered I have to find a way to recreate an intricate chicken mole of my own in my home kitchen at 7,000 feet. I may be over two thousand miles north of the Oaxacan coastline here in Big Bear Lake California but my home kitchen is stocked with cumin, coriander, star anise and adobe chilies. I'm prepared to spend three hours in the kitchen, grinding spices, stirring gordo pots of ebony chicken stewed meats and raisins and prepping a legitimate chicken mole.
Since it is this crazy year 2021, I usually order my favorite chicken mole to go along with a to-go tamarind margarita. This global pandemic we are living through in the year 2021 sucks ass but you know one good thing that has come out of it; I can order a delicious tangy tamarind margarita to take back to my Airbnb. It's a tangy, silver tequila rimmed silver lining for sure. It seems like any authentic Mexican restaurant always has a good mole on the menu. The trick, I have learned, is to make this mole using a good-quality whole chicken. I try to use free-range antibiotic-free chicken.
Just say si to street food
I've never been one of those people who is afraid to go to a third-world country and order street food. I'm the kind of person who will totally try the tripe tacos while traveling near Ensenada Mexico or the Bheja Fry (Yes, goat's brain) while trekking through Bangalore, India. Life is too short to be afraid to order street food or animal innards. I mean come on, we live in a world where we have been afraid to shake a stranger's hand or hug grandma for the last year and a half. We can't go through the rest of our lives afraid of germs and liver!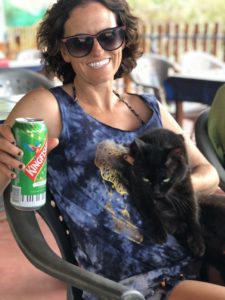 After wearing a face mask for the last five hundred and two days I'm a bit fed up with being overly cautious about my health. Before this global pandemic rattled our lives I was on holiday in southern India. Before words like Coronavirus and varients and pathogens became part of our every day over-dinner conversation, I was ordering momos and chili chicken from street vendors on the broken sidewalks of Bangalore. These vendors had no sinks to wash their hands and they most definitely did not have vats of hand sanitizer. But they did have such delicious spiced chili chicken the likes you simply can not find in the United States.
Hurrah for mole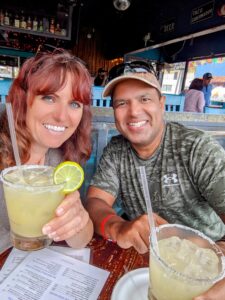 A traditional mole comes from the Oaxacan or Pueblo area of Mexico. Spending the last week exploring Baja and eating so many fresh pescado tacos from every street front vendor I could find on the dirt boulevards of San Quinton you would think, maybe perhaps I was a little over Mexican food. Nope, as soon as we crossed the border back into the United States I was googling where to buy goat shoulder near San Ysidro so I could whip up a spicy dark goat mole for the weekend's keto dinner.
Yes your mole can be keto AF
As someone who is living the keto lifestyle, I recommend serving this over plain cauliflower rice or Mexican cauliflower rice. I prefer my mole made with goat but creating this dish with a whole chicken is a lot cheaper not to mention a whole chicken is much easier to find than goat shoulder, for most people. If you do want to make this with goat instead of chicken, cook the goat shoulder in your pressure cooker for twenty minutes with a teaspoon of turmeric and paprika to help with that musty goaty gameness. Then let the goat shoulder cool for twenty minutes before shredding and adding the goat shoulder to your delicious dark mole. For sure, save that goat broth with all the delicious stewed juices to add to use as the stock.
Let's go, Brandon, to the beaches of Oaxaca!
In Oaxaca, they would refer to this mole as a mole negro but that term is probably not PC anymore in the United States. Instead, I like to think of this as a Mole Onyx. Here in my home kitchen of Big Bear Lake California, I constructed this Oaxacan style mole that is ripe with so many flavors from the spice route starting in India; Cumin, coriander, star anise, cinnamon and cloves. I never, ever cared for mole when I was a younger traveler and I contribute my new addiction to chicken mole to my other addiction; Travels to India and Indian cuisine. One of my favorite hikes in Big Bear Lake is at Onyx Summit. Hopefully, by renaming this Oaxacan stew of dark chocolate, raisins, seeds and spices, Mole Onyx I've appeased the woke crowd just a bit.  We live in a world today where you can't even watch a vintage episode of MASH without seeing a warning before the sitcom, This television show is full of outdated cultural references. Please be advised. 
Now how do you create a unique Goat or Chicken Mole Onyx?
The perfecta chicken mole really needs to simmer for five to six hours at minimum. That dark ebony mole you had at that taco shack in Oaxcao probably simmered for a day. That's a lot of time to sit over a big ass pot and stir constantly. So this is the three-hour version. But if you feel like giving your arms a good workout and being on your feet for half a day, feel free to make extra stock to add slowly and simmer this for half a day.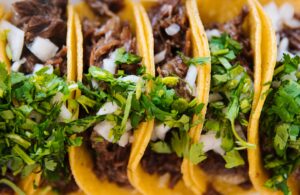 How do you serve this delicious chicken or goat mole? With cauliflower rice, a side of sharp cheddar cheese, sour cream and definitely fresh avocado slices. Or over a roasted sweet potato if you are not working on your ketosis.
Holy Chicken Mole!
2 red onion, chopped
1 cup water
2 teaspoons ghee
1 and a 1/2 teaspoons cumin seeds
1 and a 1/2 teaspoons coriander seeds
2 star anise
6 cloves
1 cinnamon stick
3 bay leaves
1 teaspoon salt
1 teaspoon ground white pepper
1/2 cup pepitas, roasted
1/2 cup golden raisins
4 dried chilis
1/4 cup adobo chili's in sauce
2.5 ounces dark baking chocolate
10 Tomatillos
8 garlic cloves
1 teaspoon marjoram (Fresh is preferred)
3 cups chicken broth
1 whole chicken or 1 pound goat shoulder
The first step in creating this delicious mole is to poach a whole chicken for about 25 minutes in your pressure cooker. Why the pressure cooker method? Cooking the chicken in your pressure cooker releases the collagen from the joints of the chicken. Reserve 3 cups of the broth and remove the chicken from the poaching liquid and allow to cool. If you are using goat shoulder, do the same steps, just with goat instead. Place the dry chili's in the hot broth and let them steep.
Once the chicken or goat is cool enough to handle remove the meat from the bird and set it aside. Make sure you feed some cooked chicken to your cats though. This is an important step in the cooking process to make an authentic mole.
Roast the tomatillos, and the garlic cloves in the oven with 1 teaspoon ghee at 400 for twenty minutes. In the remaining ghee, cook the onion until very browned, for about fifteen minutes. Let the onion cool and then puree in a blender. Return the red onion to the stove with the coriander and cumin seeds. Roast the onions for ten minutes, adding more water as the paste dries down. While you are doing this, add the garlic cloves, the chilis, the adobe chilis, the pepitas, the raisins and the tomatillos to a blender and blend until smooth. Mix the tomatillo mixture into the onion mixture. Add one cup chicken stock and the marjoram.
Remove the mole from the heat. Cool slightly and blend again in batches. Return to the stovetop. Cook for five minutes then add the cinnamon sticks, bay leaves and more stock. Add the salt and pepper.
Keep stirring and cooking the mole down for an hour and a half, adding more chicken stock as it reduces and the spices cook. After an hour and a half of reducing, mix in the dark chocolate. Stir in the meat and let warm for five minutes. You are ready for your keto and gluten-free keto dinner!