I've always heard that Twin Lakes near Bridgeport was a fishing mecca and so gorgeous. I finally found my way to Twin Lakes today past ranch after ranch of grazing cattle and down a winding country road that seemed to be taking me to the middle of nowhere.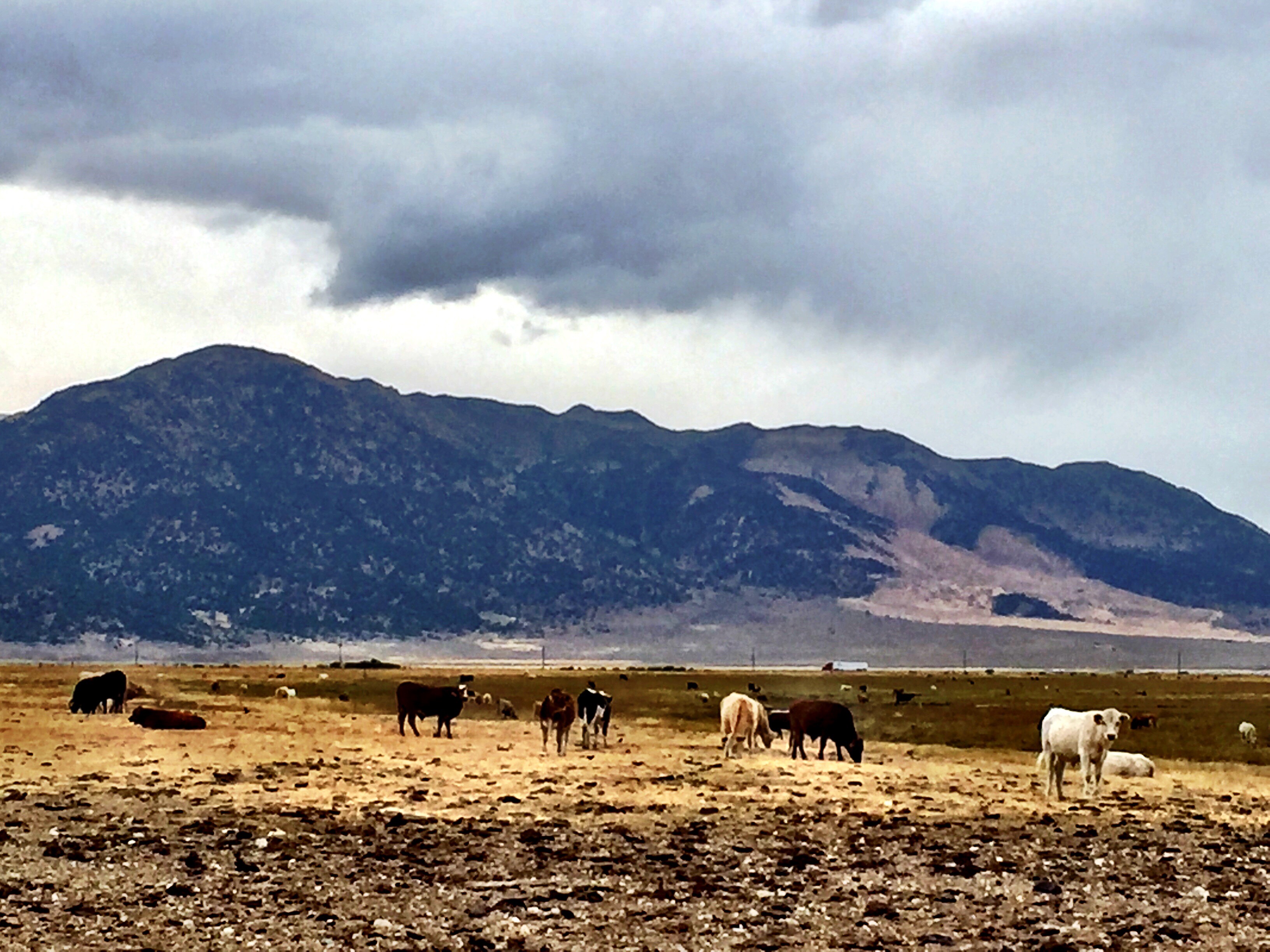 On my drive to Bridgeport up Highway 395 there was a traffic delay right at Mono Lake and I was thrilled as it was just so crazy gorgeous with the dark grey thunderheads and the snowy white tuftas in front of them.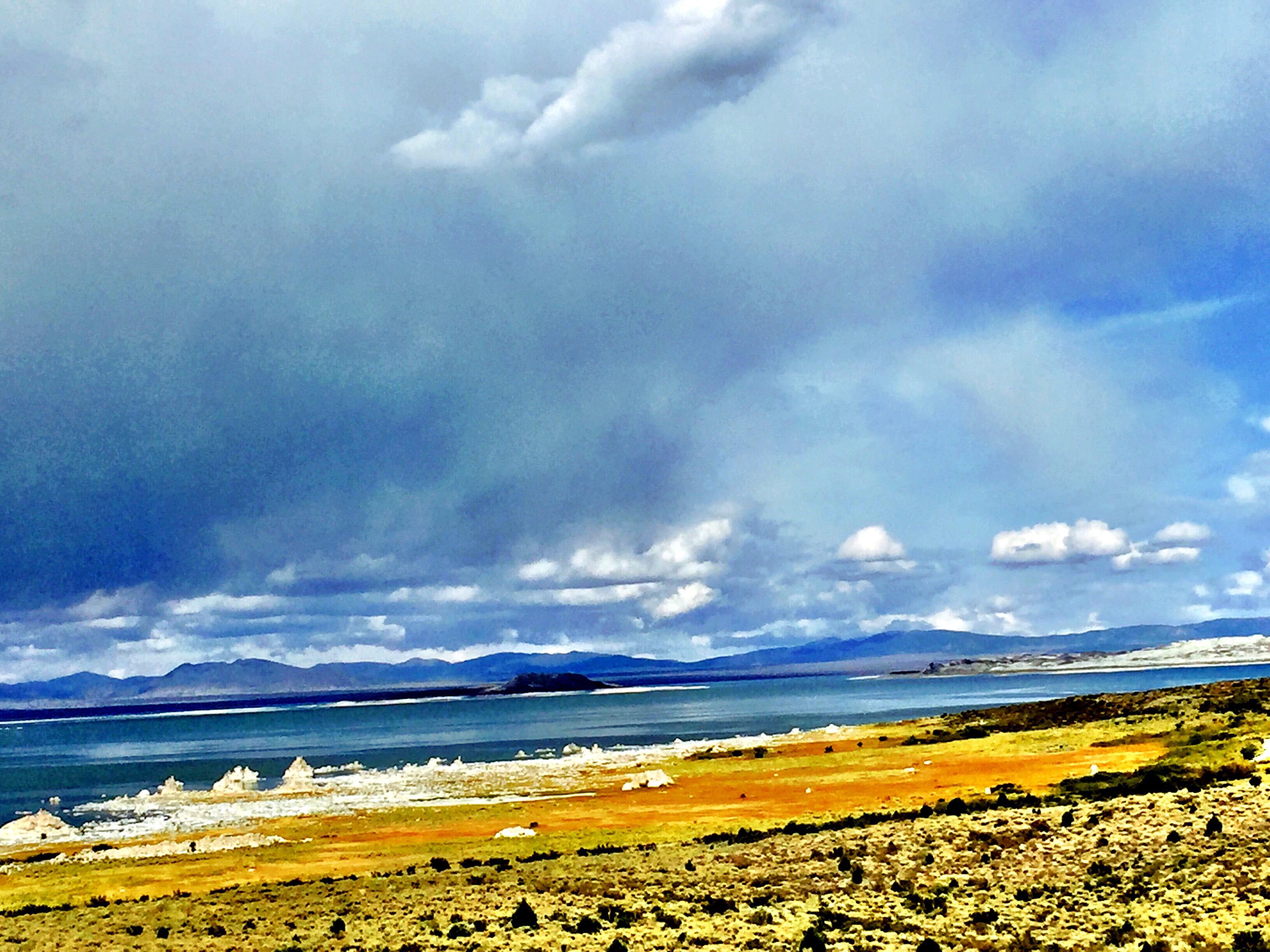 It had been storming all afternoon and the mountains that ring Bridgeport were just gorgeous as the cattle grazed beneath their peaks. I was very tempted to do a hike up Tiago Pass instead and enjoy the fresh snow. How often do you get a chance to enjoy snow in September?
But I decided to keep on with my itinerary and head to Bridgeport to check out this cowboy country.
The lake was just so pretty and the clouds were still sticking around even as the thunderstorms were dissipating as I drove into Twin Lakes.
 I've always heard the fishing at Twin Lakes is incredible but I hate to say this but by the time I set up camp I was to tired to fish.
I know, right?! I must have been exhausted! What kind of crazy excuse is that?!! Who is to tired to fish?! Crazy talk!
The little mutt and I had hiked twelve fast alpine miles in the morning and frequented the local hot springs and drove an hour and a half so yeah, we were ready to just relax at camp with a cold hinny, maybe walk down to the lake side and enjoy the sunset first.
Than wander into the Port a potty at night and forget our lantern.
Twice.
Damn it. Thankfully I am the only women in this camp ground so I should be safe. Good night world. Lots of more eastern sierras fun to come tomorrow.