I've got this one last summer day to enjoy the comforts of home before I become a dirty camper again.
One last day of having a full kitchen, the use of my nutri bullet, Fox News blaring in the back ground and having the luxury of being able to take a hot shower whenever I want. One last day of petting my kitty cats and drinking cappacinos on the front porch before I hit the road with the mutt and don't sleep in a real bed again for a week.
And I can't wait to leave!
Some people may miss the comforts of home and I definitely do on day four when I would kill to soak my aching muscles in our Jacuzzi and I really, really miss snuggling with my kitty cat (Okay and maybe my boyfriend too) but I can not wait to spend ten hour days on the trail and be completely submersed in a gorgeous forest. Which sounds ridiculous as I do live in a gorgeous forest but I get tired of hiking the same trails and lets face it, although the San Bernardino Mountains are gorgeous they have got nothing on the eastern sierras.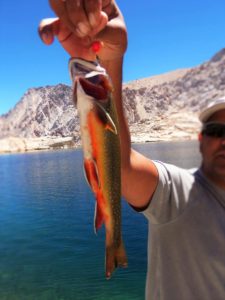 I love camping and cooking these are two of my favorite past times things on earth. AS much as I do love camping it is way easier to cook in my kitchen at home where I have the luxuries of a real oven, a nice bbq grill outside and every cooking utensil known to man.
This is one of my favorite summer dishes ever and what we had for dinner the night before I left on my pre birthday celebration summer sierras camping trip.
This feeds four people
Tropical Ahi Poke with Papaya and Mango
1 ripe mango
1 ripe papaya
4 ahi steaks
2 avocados
1 green onion
1 teaspoon sesame seeds
2 teaspoons sesame oil
2 teaspoons soy sauce
2 limes, juiced
1 teaspoon minced garlic
2 teaspoon minced ginger
1 bag arugula
Mix the sesame oil, soy sauce, lime juice, minced garlic and minced ginger. Cut the fish into bite size pieces and toss it gently in this marinade. Let the fish rest of the fridge for twenty minutes to an hour.
Chop the fruit and avocados into bite size pieces. Add the green onions, chopped and the sesame seeds. Mix in the fish and serve over a bed of arugula.