The Hilton Lakes OMG!
The Hilton Lakes trail head did not like OMG! Have me thinking of Paris and Nicky Ménage today.
It had me loving the fall colors even in the few moments when I found myself lost between third lake and sixth lake.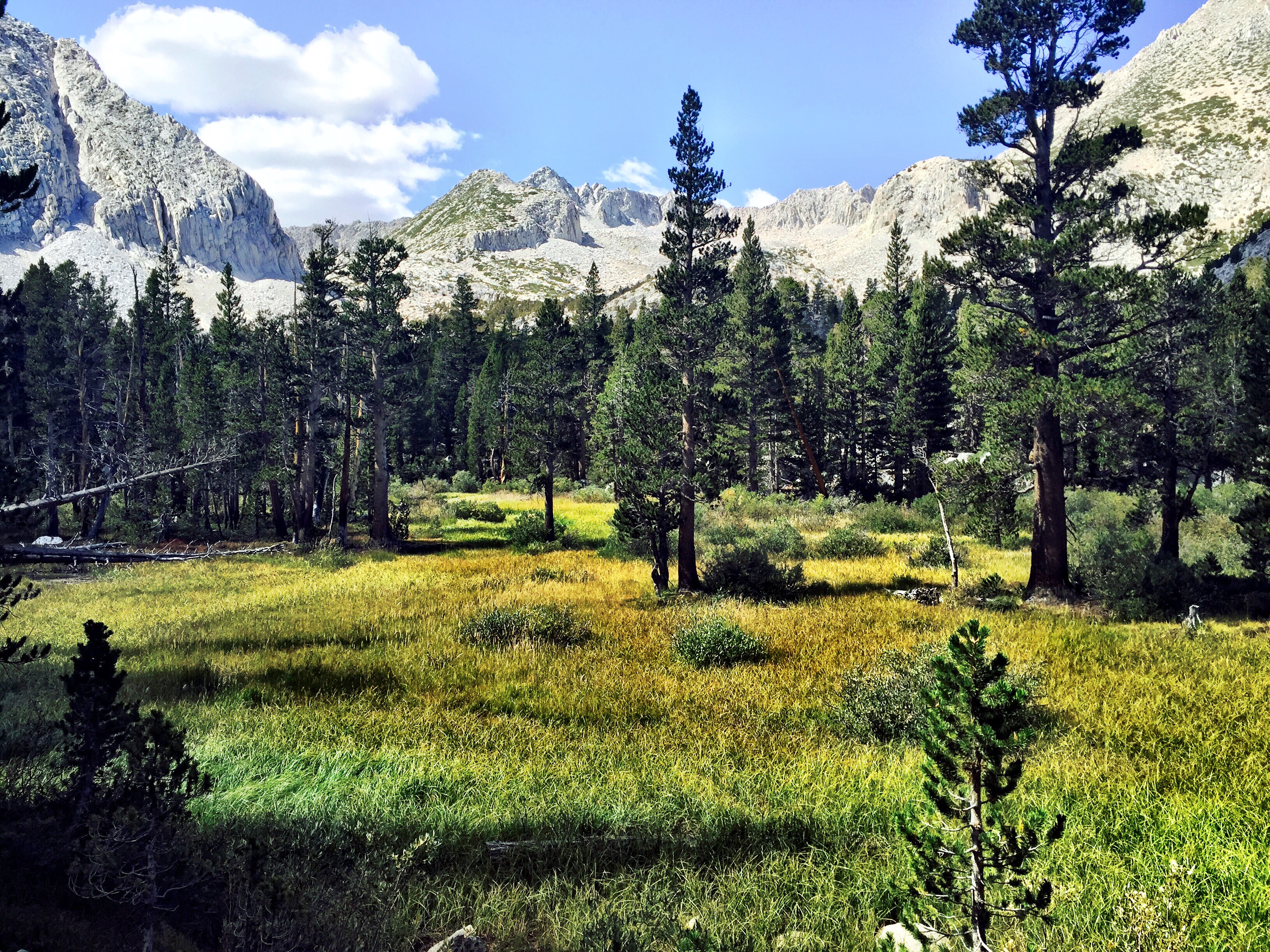 "OMG I'm so lost Paris"
Is not exactly what I was thinking as I did eventually find my way back to the trail. There is nothing like being lost on a trail ( ever so briefly) where you have seen two people all day long. I usually use the gps and mapping on my Strava app on my phone but there is absolutely no cell service to be had in this area so I had to go by my instincts.
Actually I just followed my dog.
I had once before attempted to go deep into the wilderness of The Hilton Lakes but altitude sickness threw me out for the count on that day and it took an Autumn day when the aspens were
"At their peak! Go now!"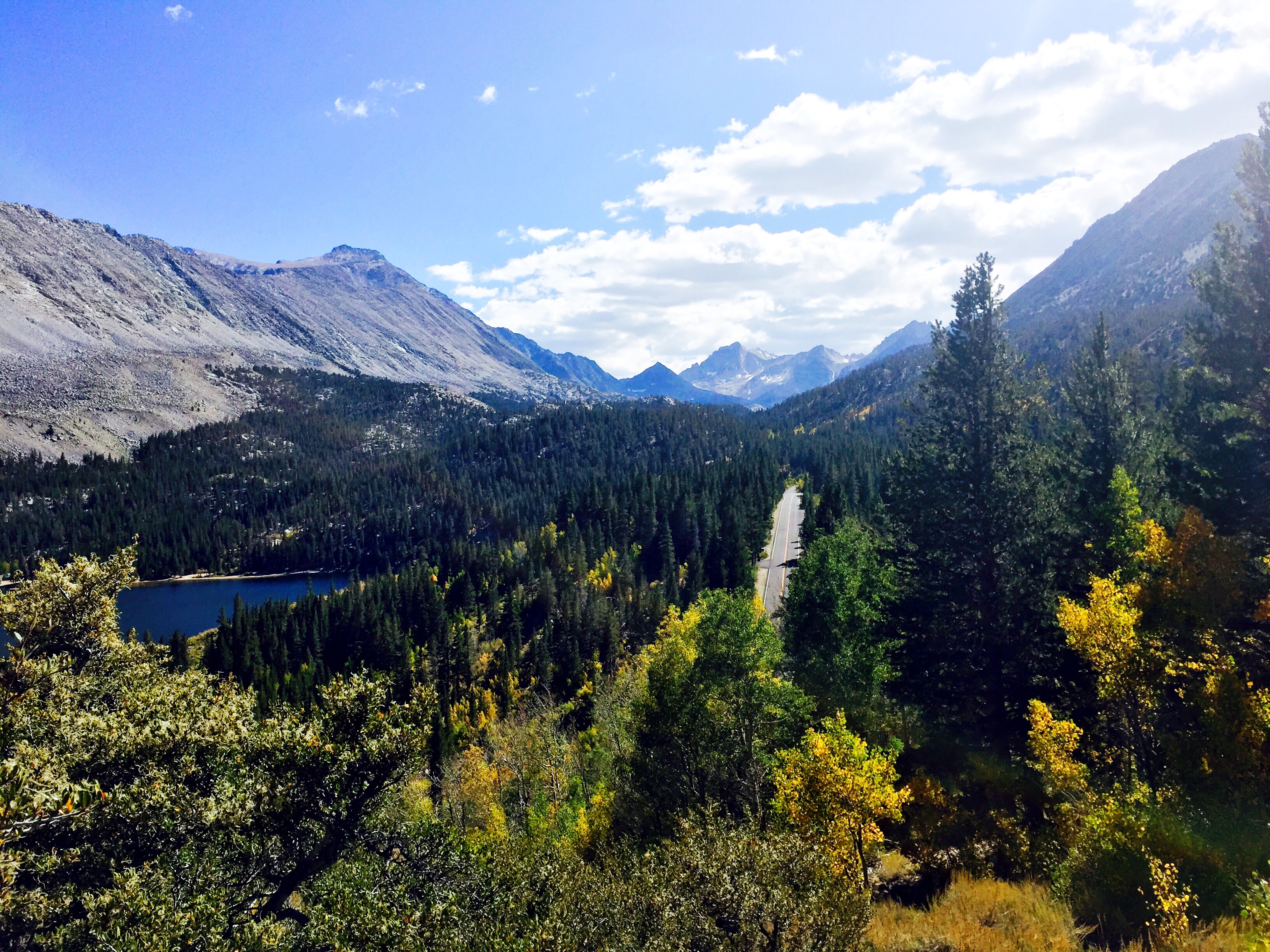 According to the inter-web to get me on the trails heading towards second lake and ultimately Davis Lake.
After a five-mile ascent and then decent, fuck, I felt like I was half way to Lake Crowley in the valley below down by Bishop!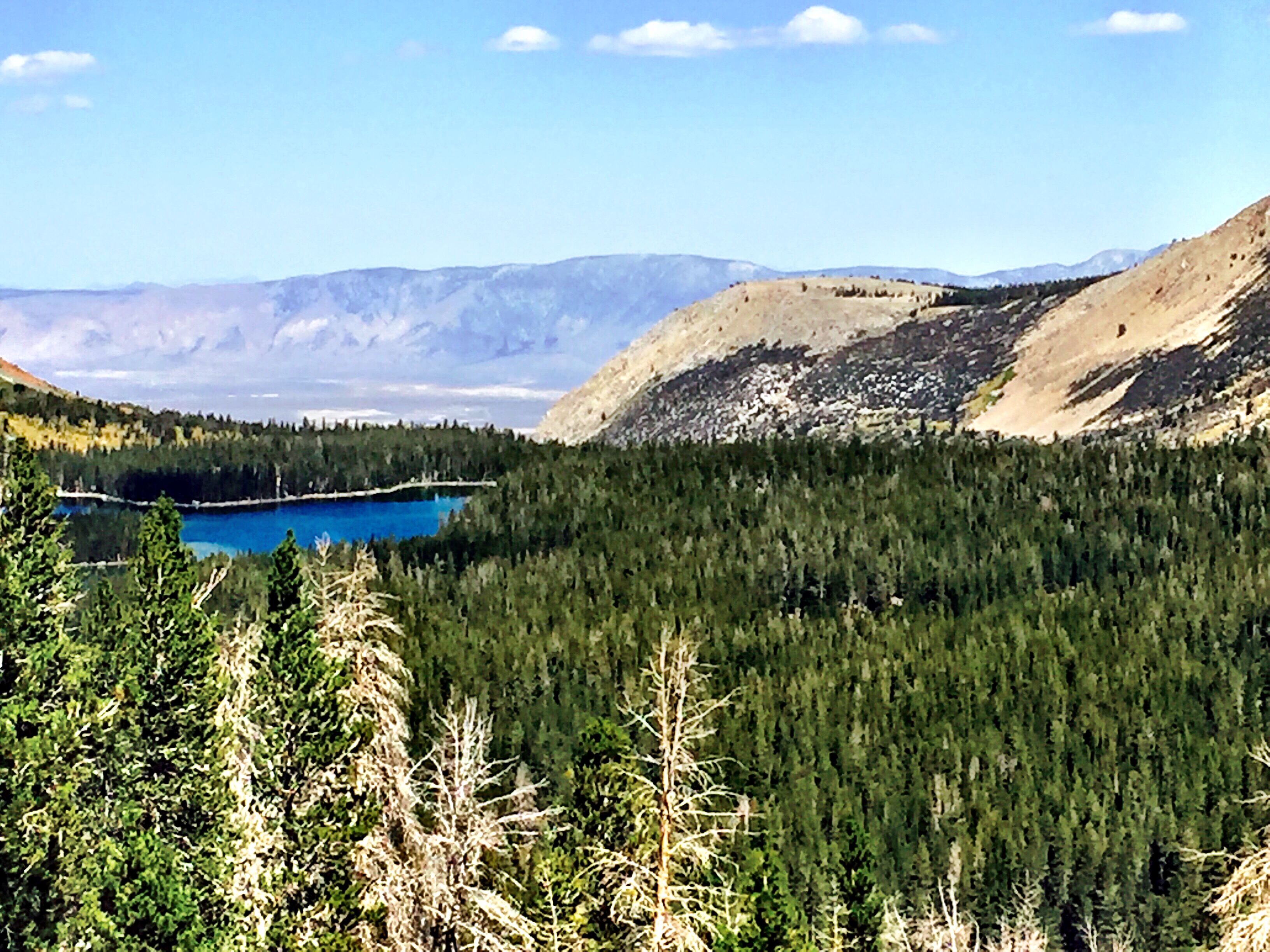 I was finally just about to second lake. My dog was very happy. She had chased a deer like a dumb ding a ling at the first creek crossing we passed and missed the only water opportunity so far. I had hiked this with my boyfriend a month before and their had been tons of creeks along the trail so I was not worried at all about having water for the little doggy so I brought none. The little ding-dong was very happy to drink and go for a morning swim when we were at the shoreline of Second Lake.
Second Lake was pretty, but not very impressive. When you have seen so, so many high sierras lakes your standards are set pretty high.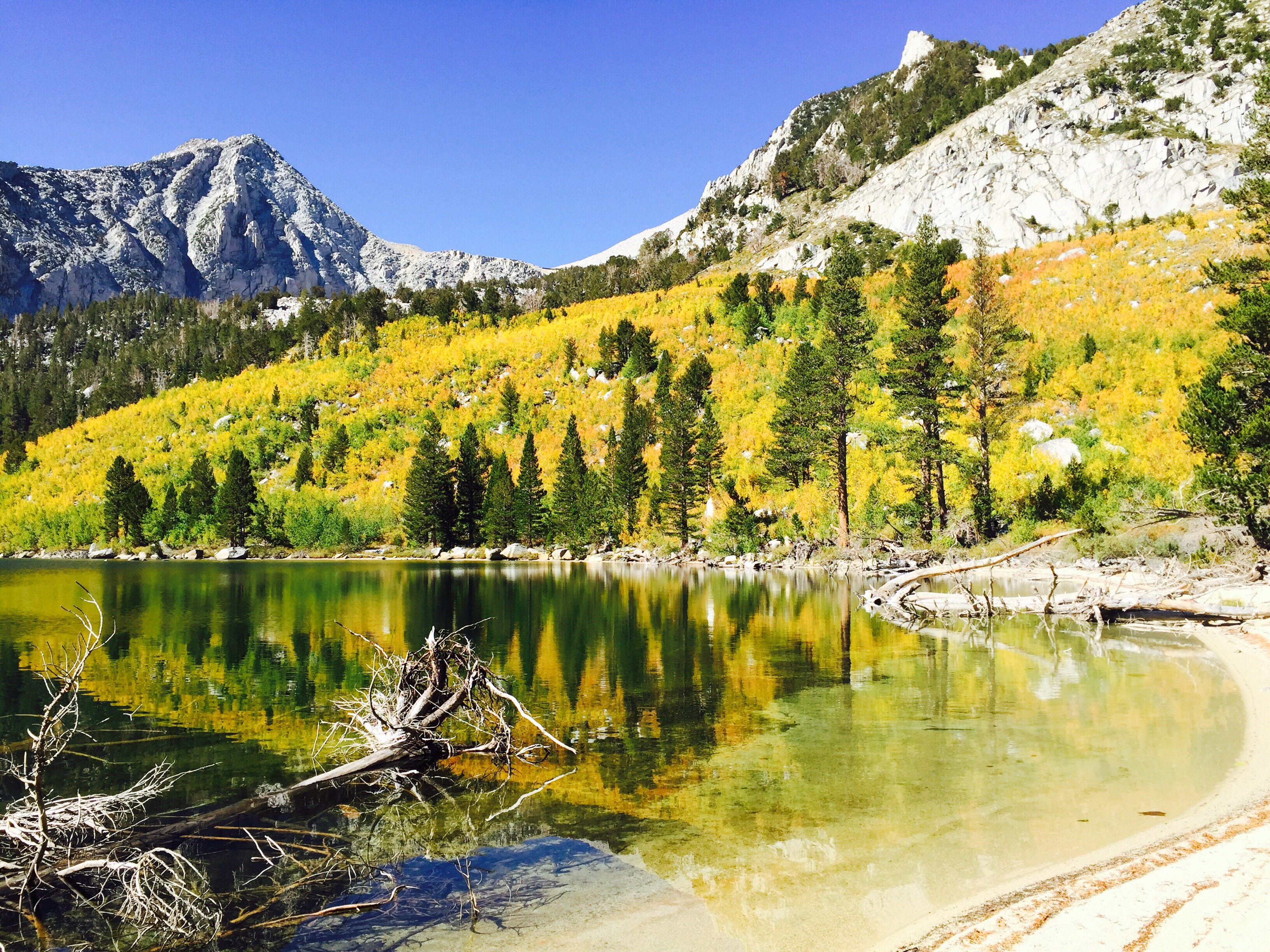 I'm so glad we kept on the trail for Davis Lake, maybe a mile farther down a back country trail. We followed Davis Lake for quite a ways far off in the distance.
Finally the lake appeared to be closer to the path and I cut in off the trail to snap a few photos. I'm so glad I did! There were so many gorgeous aspens in all colors of gold, orange and auburn ringing the north side of the lake. The little island that sat in the middle of the lake just off set the fall colors as I snapped some photos.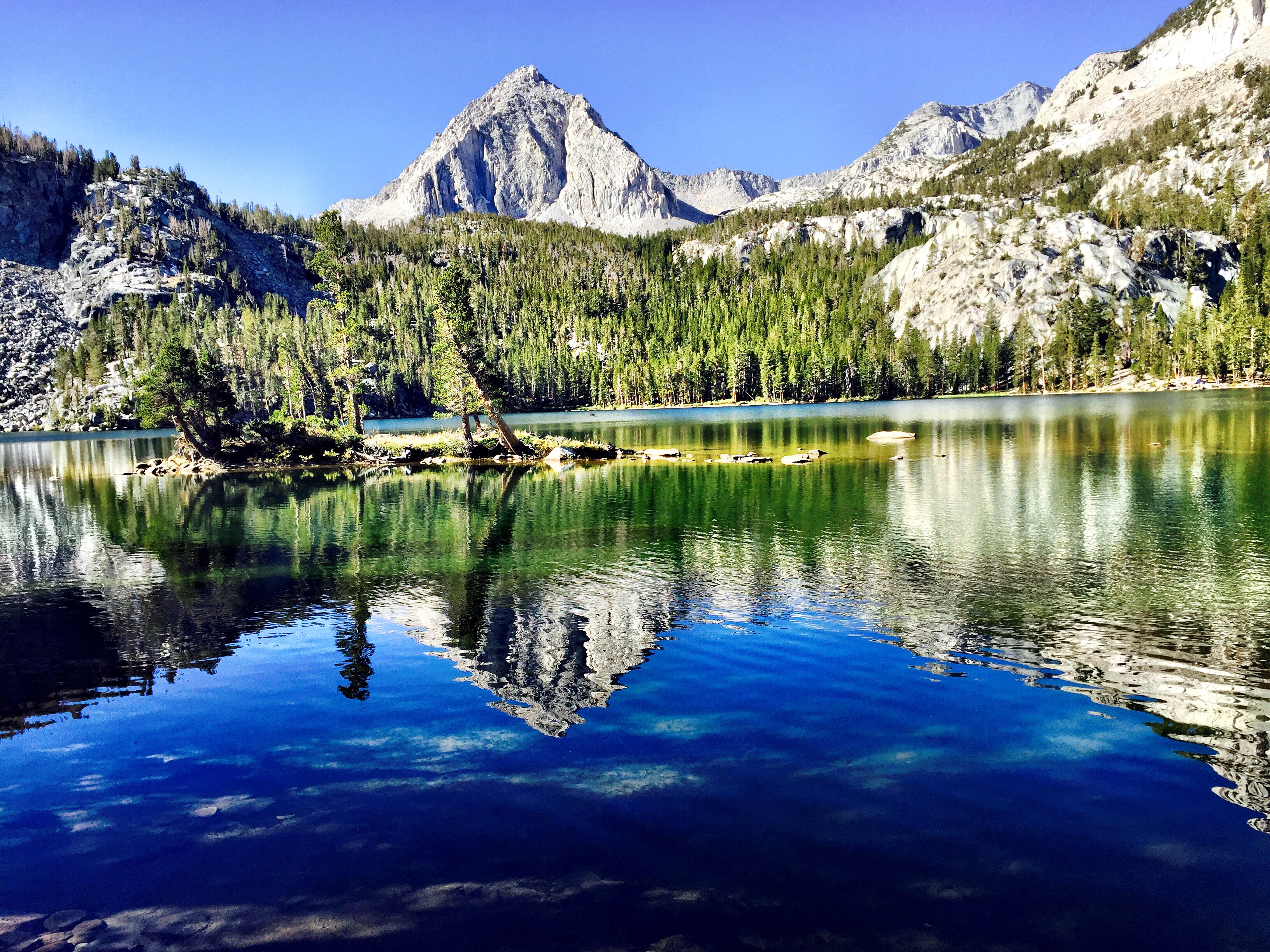 That little island had me wishing it was summer still, so I could swim out to it for a photo-op.
There was no time for swimming on this day though. We had to head back and make a little detour at the trail junction to check out Third and Sixth Lakes.
Third Lake was only half a mile up the junction but what a half mile! All uphill and had me cursing my asthma slowing me down. I still made it to Third Lake though, I'll bet slower than most but it was worth it. Third Lake was just such a gorgeous alpine lake. The views from this high were tremondous as well! I got some great photos of Davis Lake down below.
The Hilton Lakes while OMG were not fashionable at all and had no anorexic celebrities hanging out taking selfies were beyond fantastic!
The colors in the aspen trees hiking out were just unworldly.