At the beginning of the summer my dad had rotator cuff surgery. I stayed at my parents house that night to help out and also to save my mom some of her sanity.
I thought my dad would come out of the hospital and be sedated and calm and maybe just sit down and relax. Nope. He was trying to make himself smoothies and trying to boss me around for hours and I really wished he would just take a sedative and go to sleep.
I was trying to find a clean sponge in the yard sale my hoarder father calls a garage and my dad kept telling me, the sponges are next to the rattle snake.
I don't live here; I don't know where he keeps the dead rattle snake!
Yes, my dad has a rattlesnake skin that he skinned himself (After he peeled it off the 10 Freeway somewhere in Arizona.) I searched and searched the garage and couldn't find myself a clean sponge. (or a dead rattlesnake. Yea.)
A week after his surgery he was raking the yard with one arm and loading the leaves in the back of the truck, yes, with one arm. Do you see where I get my chipmunk gene from?
Than yesterday I got a text from him, saying something about pizza. I assumed that he was inviting me to dinner; pizza yea!
I showed up at my parents house and was told by my dad, not only was I expected to make the pizza, but he expected me to make pizza dough from scratch.
I did not make pizza. I did however make this amazing asparagus soup.
This is such a simple soup. The Dijon mustard and tarragon really give it so much flavour.
Serve with a little hot sauce. This is so great on a cold day.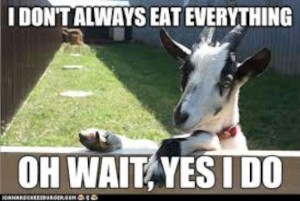 Goaty Creamy Asparagus Soup
1 bunch asparagus
8 small red potatoes
2 cups chicken stock
1 tab reserved bacon fat
1 small sweet onion
1/2 cup sour cream
1/2 cup goat cheese
1 tab tarragon
1 tab Dijon mustard
Use a fork to poke holes in the potatoes. Microwave the potatoes for three minutes. Let them cool five minutes, than slice into pieces.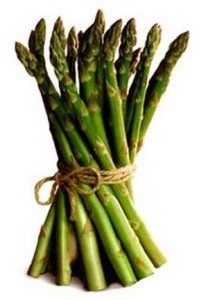 In the bacon fat cook the onion until browned. Add the potatoes for five minutes. Deglaze the pan with the chicken stock.  Let cook twenty minutes. Add the asparagus, Dijon and the tarragon. Let cook thirty minutes. Remove from heat, cool slightly and blend until smooth in the blender. Add the sour cream and the goat cheese.