This morning was supposed to be a relaxing a.m. full of deserted sandy beaches and California's cloud studded blue skies. I was supposed to sit on the beach in my decrepit Tommy Bahamas beach chair and read my book as dolphins frolicked in the Pacific Ocean. I was going to eat one of my favorite healthy or fishy delicacies from one of my favorite Orange County Restaurants like Active Culture or The Crab Cooker. Yes, that was what was supposed to happen.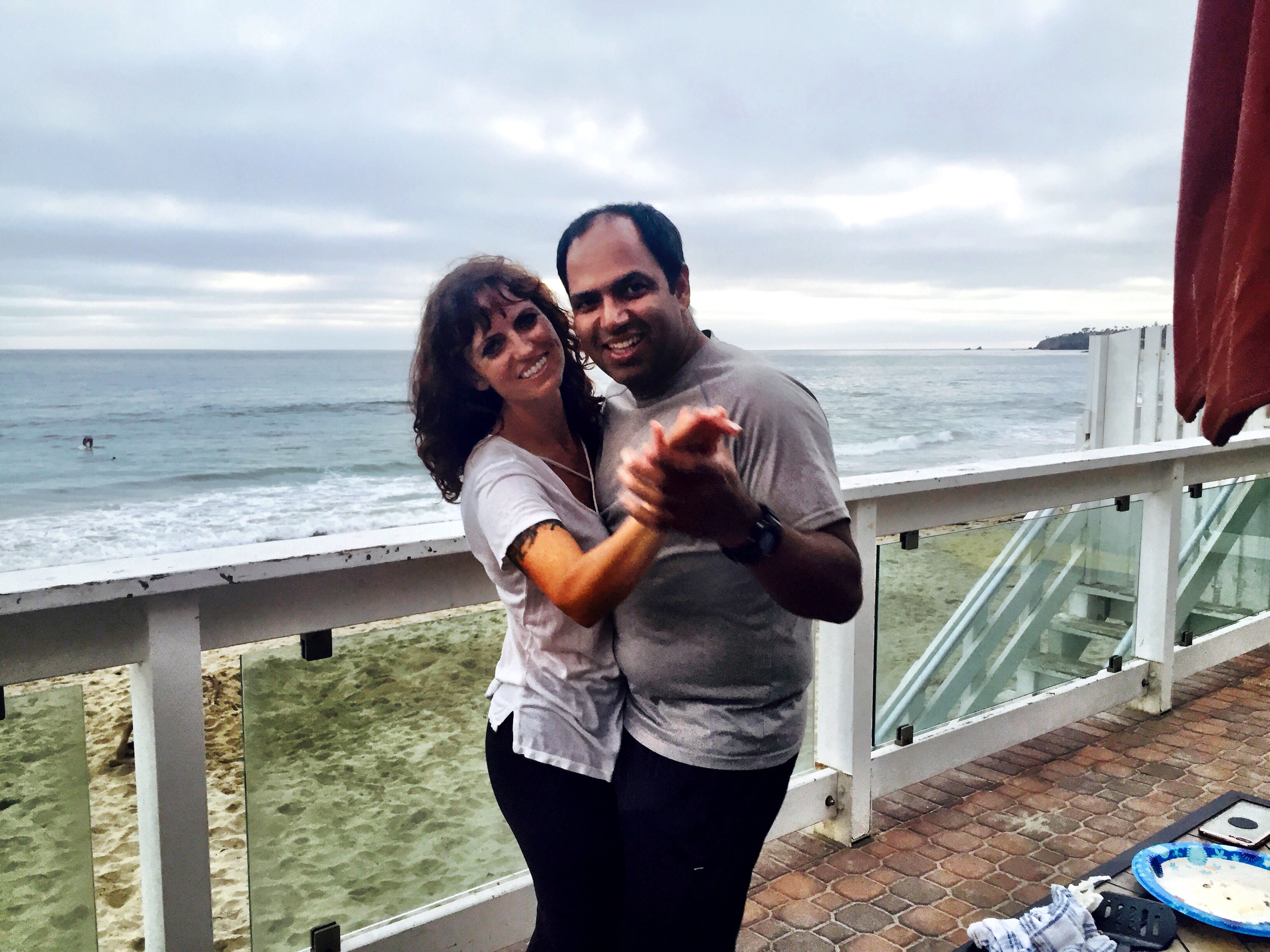 Instead I found myself sitting on a extremely crowded Orange County beach surrounded by screaming children and dipping my hand into a bag of fish poo stew while a crazy homeless man sang to me.
Here is my tale of how to succeed in having an awesome fun day in Orange County, California. Or why you should never buy a meal on Groupon no matter how inexpensive the lobster sounds.
Let me tell you a thing about Orange County, California. It is such a beautiful place that I recommended it to all of my friends! One of the people I recommended it to recently went and loved it so much that they're currently looking at Homes For Sale In Huntington Beach. Another feather in the Orange County cap is that it is full of the most amazing restaurants ever. The best part is a lot of them are healthy and many offer fantastic fresh seafood. These are some of my favorite food options. So the very rare times that I go to Orange County, as a healthy foodie I plan out in advance where I'm going to eat and all of the delicious things I will eat that day. Sometimes I even go to my favorite restaurants and bring an ice chest so that I can bring all of the amazing food back to home (Big Bear Lake) with me.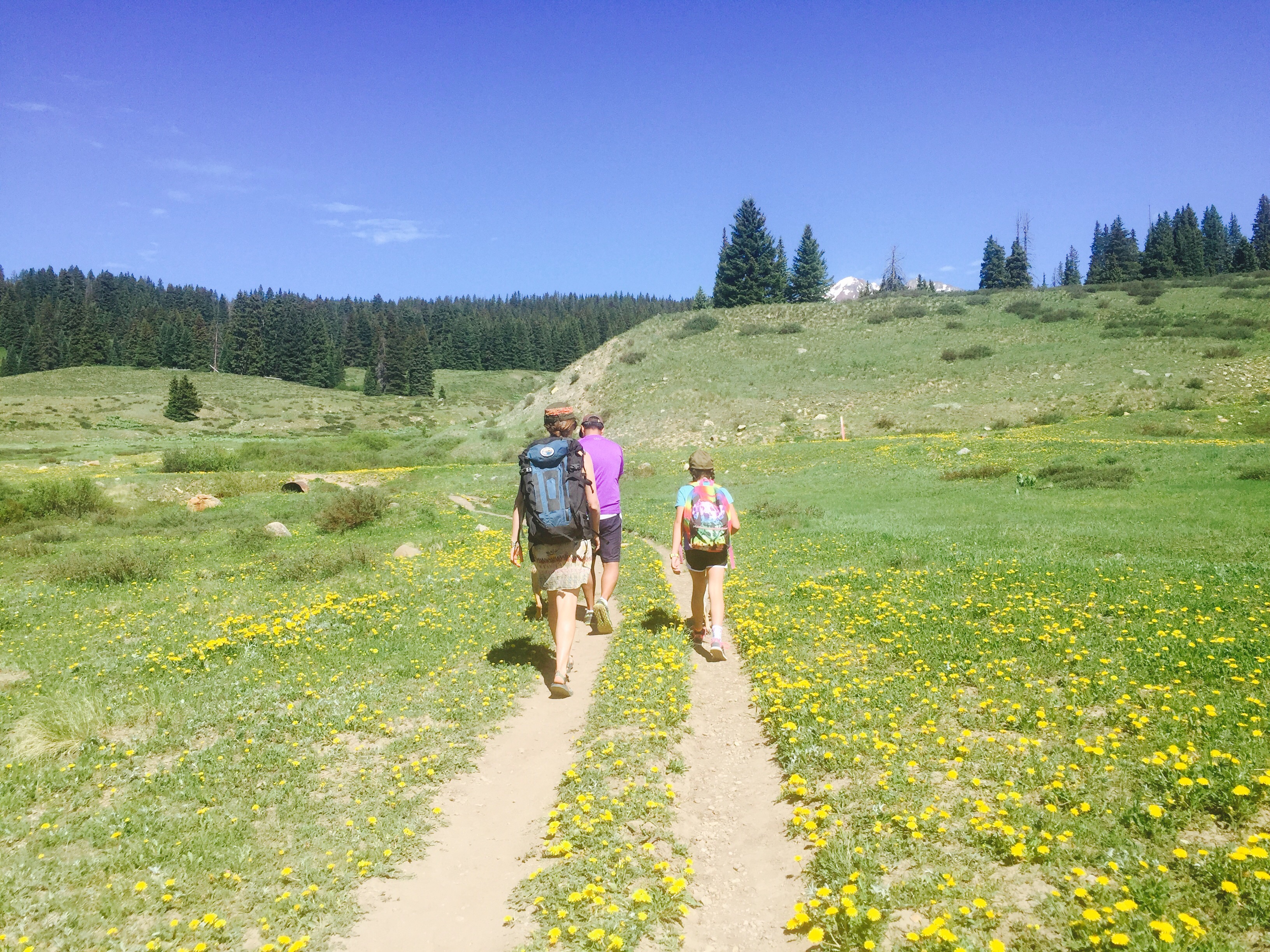 I live in a small rural ski resort town that is not Telluride, Colorado. We do not have healthy restaurants. When I'm at a beach city like Newport Beach or Laguna Beach, California I take advantage of all the quinoa, brown rice and beets I can find.
This morning on my trip all over Orange County, I had plans to hit up four or five of my favorite vintage, consignment and thrift stores in between quinoa salads and kale smoothies. It was going to be a busy day, with mass amounts of traffic and mass amounts of organic cold brewed iced coffee. I mixed in 45 minutes to take a brief stop at Corona Del Mar because I would be so close to the beach. I also decided to try out a new restaurant because I found a Groupon that made a lobster lunch sound so reasonably priced!
Life lesson # 1 for a day in Orange County
Do not follow a friends recommendation to go to a restaurant with boiled fishes unless that person is actually a foodie.
When I pulled into the parking lot at The Kickin Crab the first thing I had to notice was that I literally felt like I was back in Hong Kong. All the restaurants and shops were so high-end and brand new and literally every single person I could see was Asian. I also passed three Ferrari's between picking up my bag of boiled fishes and backing out of the parking spot and heading to the beach.
I guess I was surprised at the amount of yuppie-ness and distracted by the pretty shiny ridiculous expensive cars because I did not notice that when I was handed my bag of boiled fishes there were no spoons, no forks, no napkins; Just a bag of boiled fishes. This would come to be a problem in about 20 minutes when I reached the beach. My plan was to spend 45 minutes enjoying my picnic seafood lunch on beautiful Corona Del Mar's beach and then head back across Orange County and finish my shopping before meeting a friend for beers later in the evening. As soon as I sat down on the beach with my bag of boiled fishes (I still at this point thought it was a magical bag of lobster's though) the most lovely (and by lovely I mean scary) and yet melodious musical homeless man sat down next to me. He then spent half an hour singing to me and laughing hysterically, I'm honestly not sure if he was laughing hysterically because I was trying to eat a bag of what was pretty much boiled fish soup with my fingers and up to boiled lobster to my elbows, or if he was just crazy.
I am not exaggerating, I was dripping with boiled fish up to my elbows as I sat on the hot and humid beach. Crazy homeless man thought it was hilarious and he just kept up the musical cackling until I went to wash off my honesty really not good at all fish meal in the Pacific Ocean. I love me some lobster, I really do, and I have honestly never in my life had a lobster that I did not enjoy so much. It wasn't the flavor of the lobster that was so bad but it was honestly so completely rubbery that I almost couldn't even bite into it. If I had been at the restaurant I obviously would've sent it back because it was nearly impossible to eat.
Yeah that would've been because I didn't have a fork or knife or any kind of napkins for that matter. I managed to choke down my lobster. I can't believe I am writing the words choking down a lobster, the most magical of all the crustaceans. But the Kickin Crab in Irvine literally made me hate my lobster experience.
To make matters worse the lobster was the first thing that I ate in the bag of fish fun. When I got the meat out of the body of the lobster, I saw that the body of the lobster was full of lobster poo, which is not the restaurants fault. I mean everybody has to poo, even lobsters, the king of the sea. But the problem with the lobster poo was I accidentally turned the lobster to the side and all of the poo rolled into the rest of my bag of fishes. As my musical homeless man tried to turn my bag of fish experience into his own personal version of RENT, I stared at my bag of fish poo soup and thought, there's no fucking way I can eat this even if it did taste good in any way.
Life lesson # 2 for a day in Orange County
Always have a back up plan
Thank God I had a back up plan. I ended up driving to TLT Food and getting a sashimi taco to go. Yes, only here in southern California can you order a sashimi taco and let me tell, you, it is an amazing concoction. And yes that is how I found myself on the 405 freeway heading towards Anaheim eating a sashimi taco. And yes I know that is so California.
After I finished my delicious sashimi taco, I stopped at Plato's Closet in Costa Mesa which used to be my favorite consignment store. That was six months ago and in that six months I lost my fashion sense. If anyone has found it I think it's hidden among the Southwest ponchos, Citizens of Humanity denim skinny jeans and definitely leggings. I'm pretty sure I left it by the leggings.
When I walked into the store they told me that right now they are only buying items that have been in the mall in the last year. I figure that's not really an issue because I have some great stuff to sell even if it did all come from the Arcadia Goodwill, which I'm sorry has the best recycled clothing that you can find in Los Angeles and for a fraction of the ridiculous prices they sell things for in Macy's and Nordstrom's.
Life Lesson # 3 for a day in Orange County
No one wants your used ponchos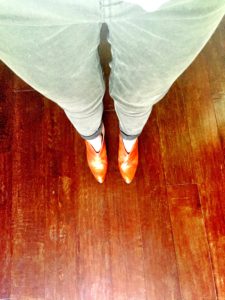 I should have taken a very quick look around the store before I handed over my bag of ponchos and was told it would be a 45 minute wait. If I had just opened my eyes briefly I would've noticed that the entire fucking store was 100% full of crop tops and body suits. Literally that was all they had in the store, beside some flannel shirts. Apparently all the things I wore in middle school are now the latest and greatest fashion trend. If I had any idea that my used body suits from middle school we're going to be worth so much money, I would've kept those babies. Maybe it's just me, and my germ-a-phobic self but the thought of buying somebody slightly used bodysuit sounds disgusting. I feel like I need to go buy some Monistat Seven just thinking about it. Plato's Closet 2017; If you love body suits and other people's crotch germs.
So that was my day in the 714. Thankfully I did hit up two locations of my favorite thrift store for gently used clothing, Saver's. I found a few cool summer dresses in Saver's but just looking at the strappy sundresses and thinking how much hassle it is to put on my stick on boobs not crookedly dissuaded me from purchasing them. It's just too much work and who wants crooked boobs? I did however walk out of Saver's with some awesome new boots for work in the fall, a new blazer for work and an extremely great New Balance running jacket that is waterproof. And I got to try an Orange County edibles delicacy, fish poo soup. Thank you Kickin Crab!
Life lesson # 4 for a day in Orange County
Find an open bar!
Before my day out and about in Orange County could end though I met up with a friend for cocktails and we discovered her apartment complex was having a free Luau! Also, neither of us were sure how to spell Luau after a mai tai (open bar, yea!) Luckily we hollered to her daughter,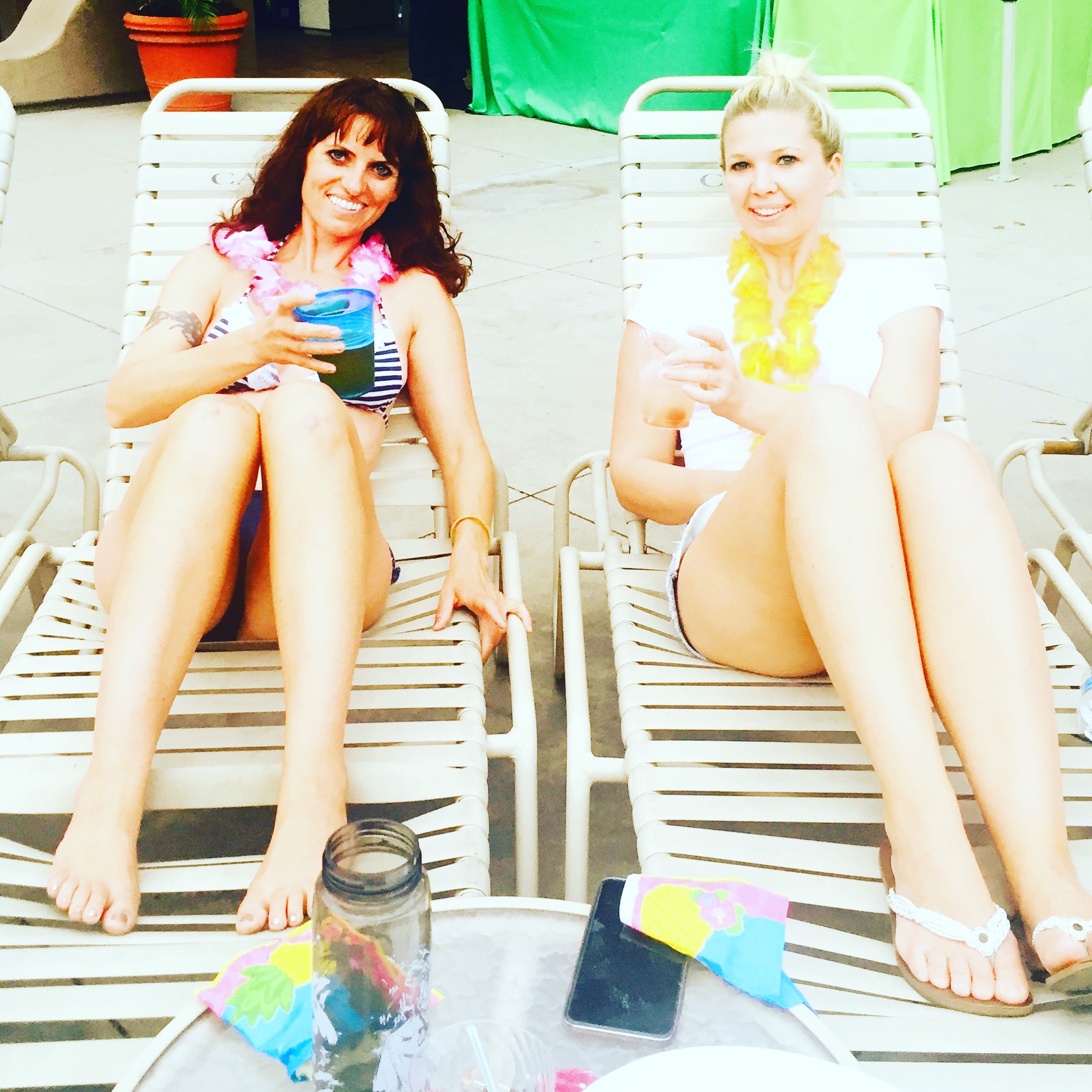 "Hey Lauren, go ask that adult how to spell luau" While we lounged by the pool. I would love to say the food at the luau was Hawaiian and spectacular but I asked the hostess surviving up the food
"What kind of beef is that?" And she said,
"It's beef" That is not an answer! Suffice to say after a morning of fish poo stew my intestines could not also take mystery beef products.
An hour earlier I had been driving up Carbon Canyon Highway trying to avoid the terrible Orange County traffic when I realize that the baby cattle grazing on the side of the highway were so freaking adorable and so different from the cattle that I was used to seeing in India recently. And then I realized it's because they are happy California cows and they don't graze on trash. Welcome to the 714! And I'm ready to take my newly recycled fashion, my leggings and my ponchos and go back to my ski resort town now!