Let me just make one thing perfectly clear; I hike up eight thousand foot mountains so I can eat shortbread cookies with relatively little guilt. If I am with a group of five or more upbeat Hiker Babes here in Big Bear Lake and at least five ridiculous silly dogs, even better. But what is the best cookie choice for your Christmas cookie exchange, you may be asking? Meet the best whipped shortbread cookies ever; Christmas edition.
It's beginning to look a lot like another Hiker Babes adventure
Last Wednesday our group of Hiker Babes held our second annual ugly sweater trek through Big Bear Lake. On this chilly December day in the San Bernardino National Forest, we also added in a trailside cookie exchange. We may have even taken a break on top of a mountain for Baileys and coffee. It may be December twelfth but after a two-year pandemic pause on social dates with friends, it's time for some holiday festivities damn it! With sugar and liqueur spiked coffee rushing through our veins we summited the Mansaita Maze Trail and trekked up to Skyline with fantastic views over most of southern California. What a sugar-fueled great way to spend a Wednesday and celebrate the beginning of winter soon to come and the holiday season.
If only our mountain ski town had some snow for the pups to galivant through, this trek would have been perfect. No snow to trek through? How about we do some baking instead?
A beginners guide to a successful Christmas cookie exchange
These are the perfect oh so easy for your Christmas cookie exchange whether it takes place on top of a mountain trail with a group of friends. Or if your Christmas cookie exchange happens in a cozy holiday home in front of a roaring fire and Christmas decorations. Here is a hint, check out your local Dollar Tree in early December for cute cookie tins and gift bags to fill for friends and family.
These are the easy holiday cookie for your next Christmas cookie exchange whether it happens at a mountain cabin in front of a roaring fire or on a trailside with your favorite trail sisters.  Are you, like me, not the most detail-oriented baker? There are more of us out there than you would think! Sure, I can hike up mountains all day but ask me to pipe icing carefully onto a pine tree? Check out this helpful blog for the easiest Christmas cookies to not embarrass yourself this holiday season.
There might be very few photos available of me creating these cookies for our Hiker Babes Christmas cookie exchange as these turned out to not exactly look like candy canes. It's hard to bake at elevations at over 6,000 feet but I always give it a go. Are you also not a perfectionis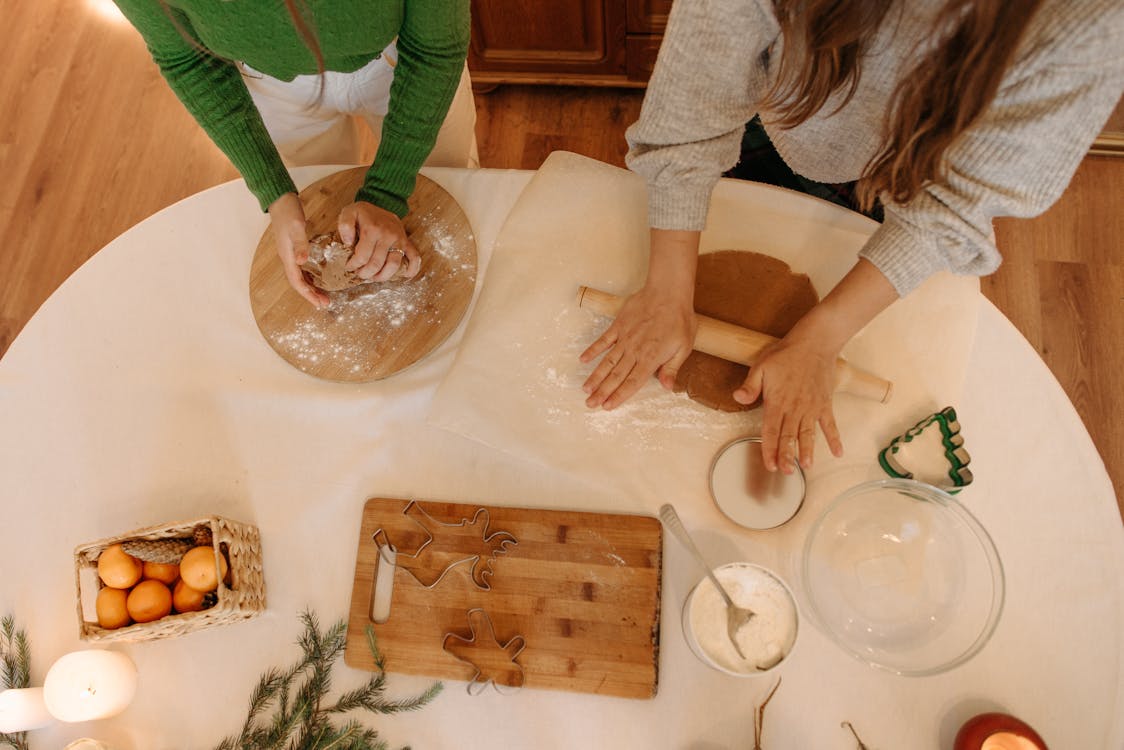 t but love to bake holiday confections for family and friends? Check out the best Christmas cookies for baking dummies.
Merry Christmas Shortbread Candy Cane Cookies
1 1/2 cups white flour
1/2 cups powdered sugar
1 cup organic or Kerrygold salted butter, cold
1 cup mini chocolate chips
1 teaspoon red food coloring
1 teaspoon vanilla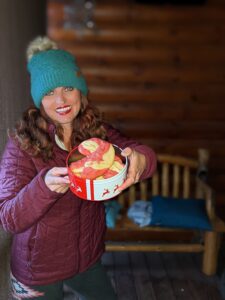 First, mix all the ingredients except for the chocolate chips and the food coloring.
I don't know why those assholes at WordPress won't let me type the word for my cookie dough beating device. Food blogger censorship at its finest right here. For whatever reason, WordPress seems to think that my word for the food beater device is hate speech or something. If I listen to WordPress I would just leave out the directions on how to make these delicious cookies and you could just guess. But instead, I spent an hour trying to rewrite and rewrite and rewrite these directions.  F*** You very much WordPress and happy holidays. Obviously, I feel a little bit holly jolly when simple technology does not work. And that is when I need to drown my sorrows in Christmas cookies.
Beat the dough on low. Then beat on high for 7 minutes. Mix in the chocolate chips.
Set half of the dough aside. Add red food coloring to the other half of the dough. Preheat the oven to 350 while you are doing this. Roll the dough pieces out into twelve different ropes. You should have ten ropes of each different color.
Preheat the oven to 350 while you are doing this. Mix in the chocolate chips. Roll the dough pieces out into ropes. Braid the two colored ropes together and form into a candy cane. Bake at 350 for 10-15 minutes.
You can also do this a simpler way by omitting the food coloring and just using holiday cookie cutters to cut out fun shapes. These make the perfect easy cookie for your upcoming Christmas cookie exchange!