I live in a forested mountain area that has been plagued by wildfires for the last ten years. The smokey brown skies of wild fire season are not something that I miss about southern California when traveling halfway across the world. After a 10 hour flight from LAX where luckily we did manage to sleep a bit, the first thing I noticed when we landed at the Hong Kong International Airport on Chek Lap Kok was the skies were an ugly brown. The terrible air reminded me of southern California during smoky wildfire season as I starred out the wide airport windows in dismay. Some people may have wanted to leave the Hong Kong airport during an eight hour lay over but I was just fine with staying inside the air conditioned airport and breathing in the recycled air conditioned air that I could not see. Besides that we were halfway to our final destination of India and we would be back to explore Hong Kong, TST and Sha Tin in a month. We spent our lay over having some actually pretty good food at the Hong Kong airport
Was it a bad sign of things to come, that the food we enjoyed in the airport was some of the best Chinese food we had while in Hong Kong?
One positive thing about our exhausting layover after traveling halfway around the world at the Hong Kong airport, we discover Joe the Juice! This juicery turns out some fantastic juices. (Check out the lemon, apple, chili shot!) Not only are their juices amazing but I found some health food! Yea!
Which would come in handy as this was on the way to India where I would hardly eat a vegetable for two weeks!
Sitting there in the Hong Kong International Airport, I enjoyed a delicious tuna panini (Fiber! Yea!) for my dinner right before we climbed on the plane for our last flight of the night at around 11PM local time.
We had a fantastic week abroad in Hong Kong but as a travel destination I would not recommend Hong Kong for many reasons. I feel like The Kong is a place to visit one time in a lifetime and that one time is enough. If it were not for the terrible air quality I probably would have a different opinion on this smoggy tropical area.
The food of Hong Kong was decent at best (If you like plain extremely fresh fish and bland Chinese cusine) and the biggest thing I took away from our week in Hong Kong was the smog was just God awful. Add to that the fact that people here are pushy, not friendly at all and annoyed with people who are speaking English.
There are however some great things to be seen in China and the Hong Kong area. Let me walk you through some of the best of them here!
Hong Kong Horse Racing
Hong Kong has two world class race tracks for the Thoroughbred racing fan; Happy Valley and Sha Tin Racecourse. (Of course in China you have to be over 18 years old to partake in the awesome race tracks) A day of betting on the ponies at either of these awesome tracks is a great way to spend a day in Hong Kong!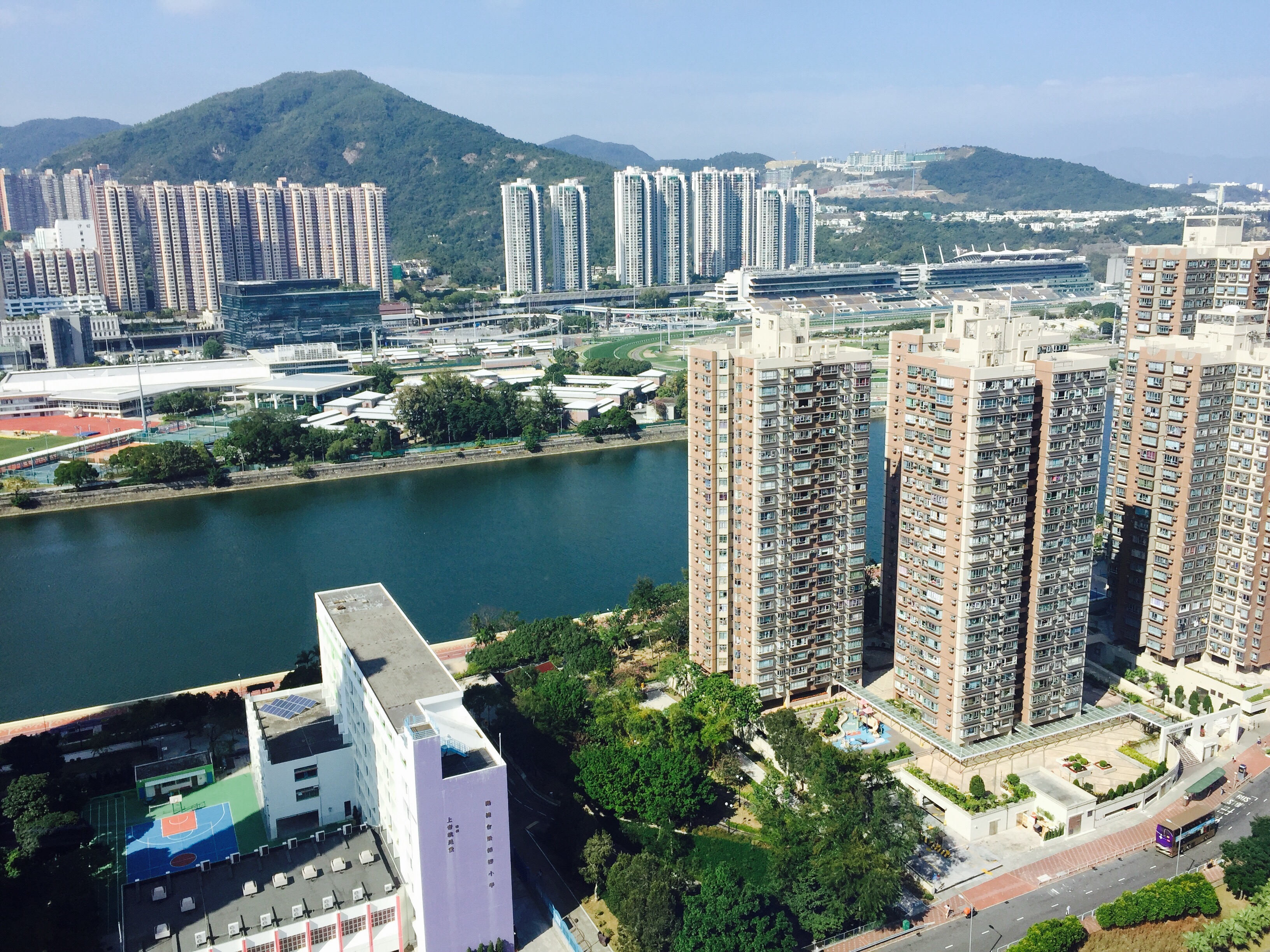 Ocean Park
Hong Kong has one of the most gorgeous theme parks I have ever dreamt to visit; Ocean Park. Ocean Park is like if you crammed SeaWorld into Knott's Berry Farm and threw it on top of a Hawaiian Island. The views from the cable cars of the tropical beaches of Hong Kong are just gorgeous. This had to be one of the prettiest theme parks I have ever been to! There were also no lines at all for any of the attractions, which was awesome.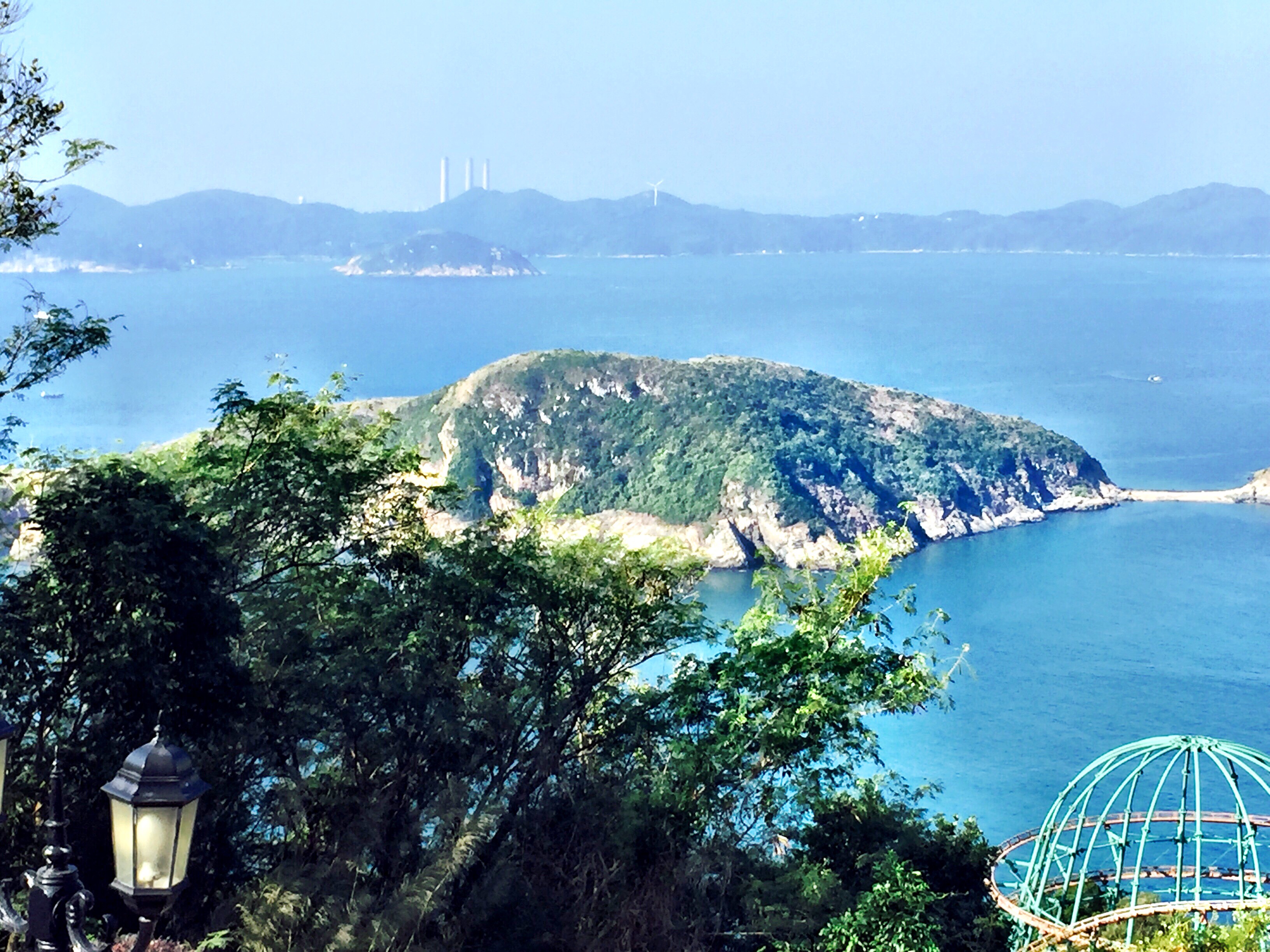 Night markets
The night markets in Hong Kong are so great for buying fashion, gifts for friends back home and everything Pokemon. My brother and his wife love Pokemon, they even know How to get pokemon Emerald ROM Downloaded onto their computer so they can play the older pokemon games. Luckily, there was a ton of pokemon merch for sale which meant I got all their Christmas shopping done in one night at the markets! Seriously, get all your holiday shopping done at one evening at the night markets and get the most authentic jade gifts and Pokemon crap for friends back home!
Take an Uber there and you may even get a driver who speaks English! Taking Uber while in Hong Kong was one of the best decisions we made as the Uber drivers were actually nice to use and didn't yell at us. (And their cars did not smell like cigarettes either!)
Sai Kung
The fishing village of Sai Kung may be just a bit out of the way from TST but it is so worth it to take the bus to this authentic village where you can watch local fisherman bring in their daily catch. We watched these local dudes bringing in the catch of the day and then wandered through the row of overpriced restaurant choices trying to decide between freshly caught lobster or crab to have seaside for dinner.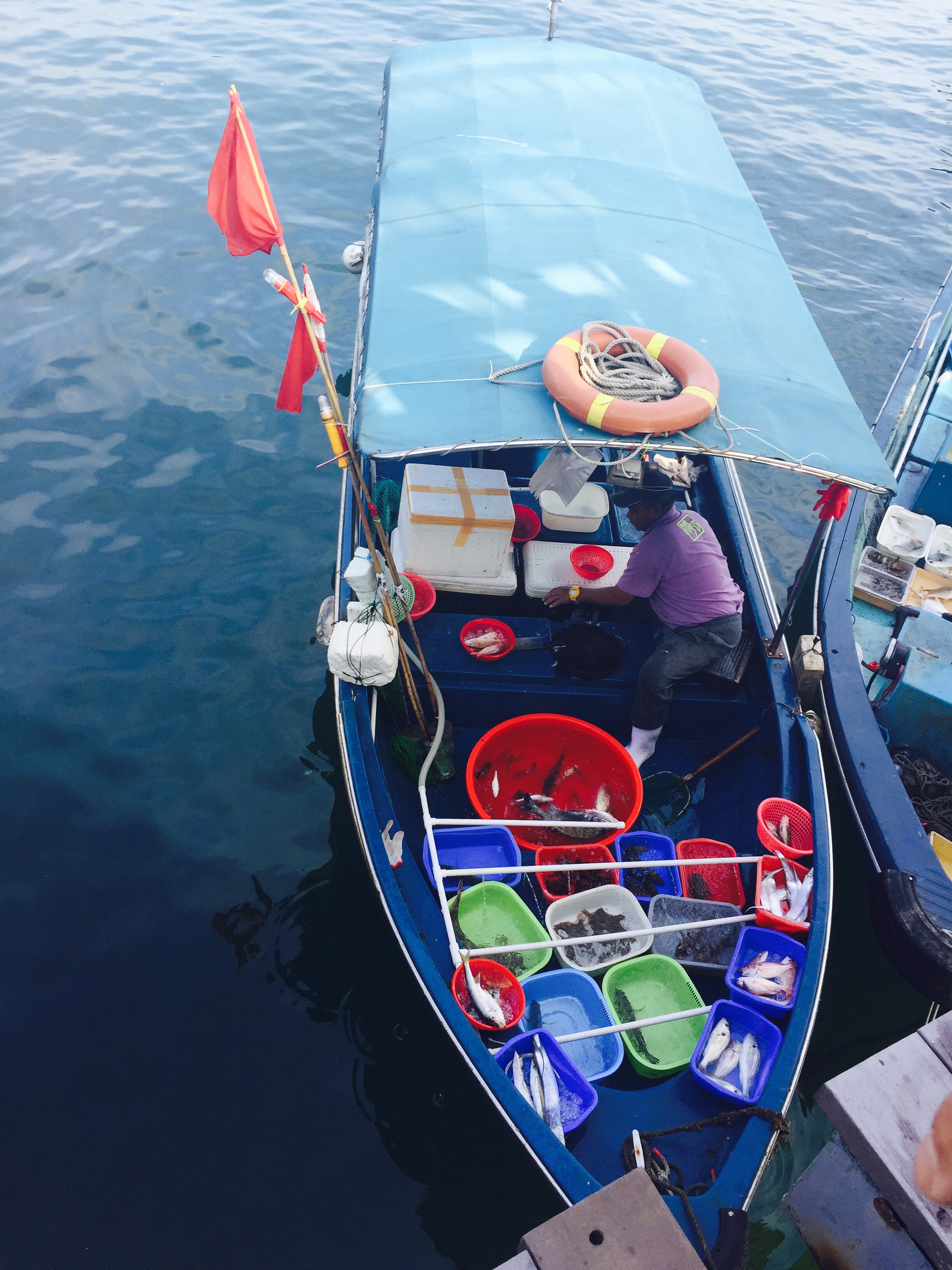 If you take the bus from Sha Tin to the fishing village there are multiple places to stop and do hikes down to the seaside on the journey also. I so wished we had brought our hiking boots!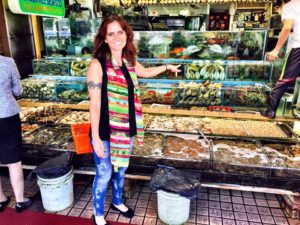 Star Ferry
Or any other ferry you can find in the TST area; These harbor ferries give you a slight tour of the Hong Kong waterways and riding them back at night you get an excellent view of the lights of the skyscrapers of Hong Kong.
Want an amazing dinner idea? Take the Star Ferry to Wan Chai and have dinner at Hong Kong Tsukiji at the pier. This awesome seafood restaurant is honestly one of the most fun restaurant experiences we had whilst in Hong Kong. We started with snails and salmon at their fire grilled bar then moved on to sashimi at their stand up sushi bar over looking the water. This location also has a fantastic market attached with every kind of fresh fish product and sushi you can imagine. One hint with going to dinner here; Do not even try on a Friday or Saturday night! We tried this location again on Friday night and it was crazy busy! The first night we ate here was a Wednesday, our first evening in Hong Kong and it was a great relaxing way to spend an evening on the harbor!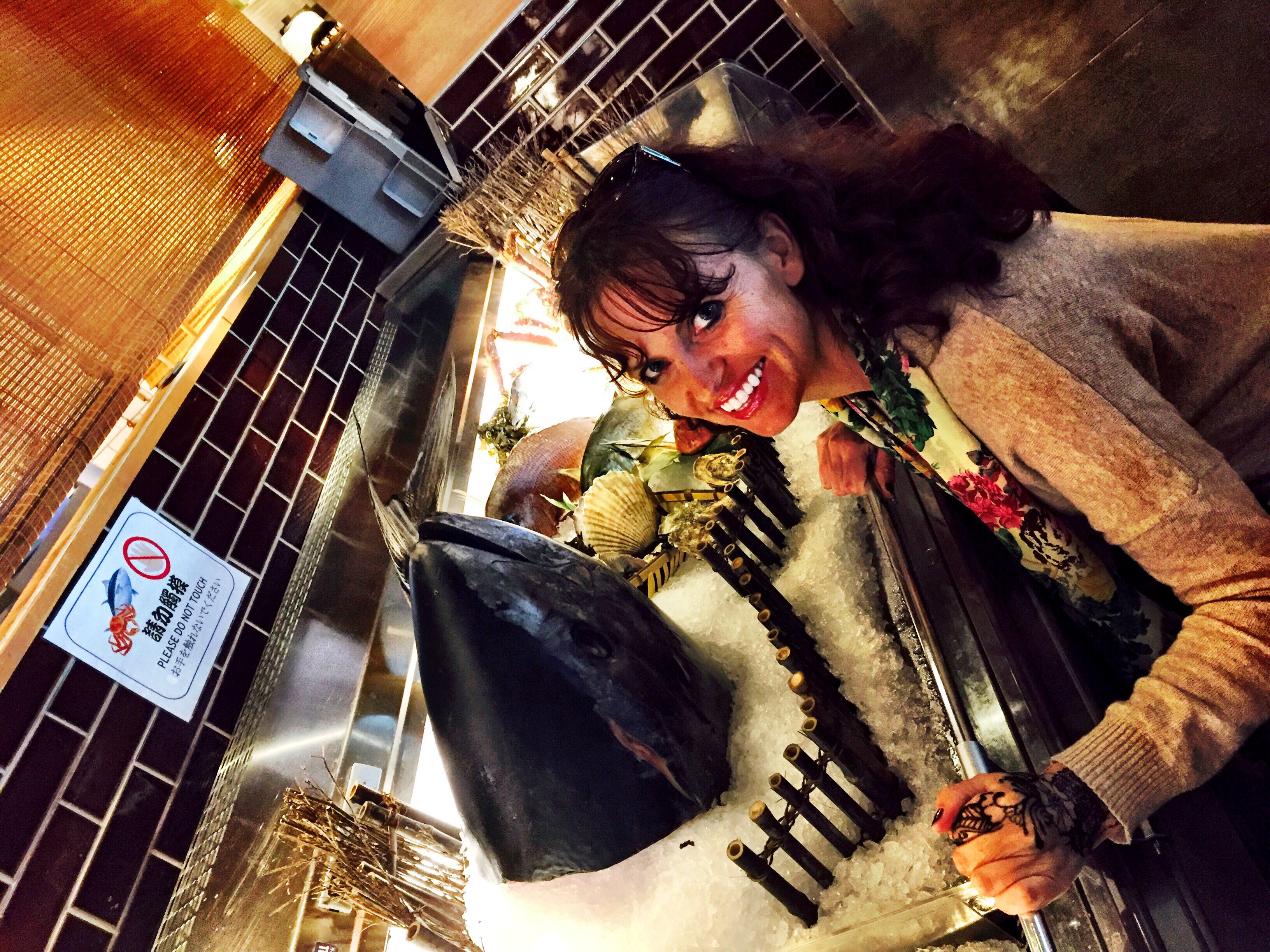 A week spent in Hong Kong is enough time to see this city. Staying in TST puts you in the middle of a lot of fun things to do, and you can easily get cabs, Ubers, or use the MTR subway system. I recommend having the experience of going out to eat at an authentic Chinese restaurant, like the floating restaurant in Sha Tin; Restaurants like this refuse to give you napkins as much as you beg, cry and rub crab juice on the cloth tablecloths and none of the wait staff speaks English so if you manage to order a lobster dinner you are amazing! That right there is what a week of touring Hong Kong is all about!