There's nothing like soaking your feet in freezing cold creek water after a long hike.
And than realizing you have leeches on your legs. I would like to say that this is the first time I had the whole leeches experience but that would be a lie. Yes, I am a mountain girl, now why do you ask?
Today I dragged Tippy on the longest hike of his life. There might have been leeches involved, it might have been really freaking hot and we might not have brought enough water but Tippy and I survived. Carly survived too. Nothing can tire out that little mountain goat of a dog.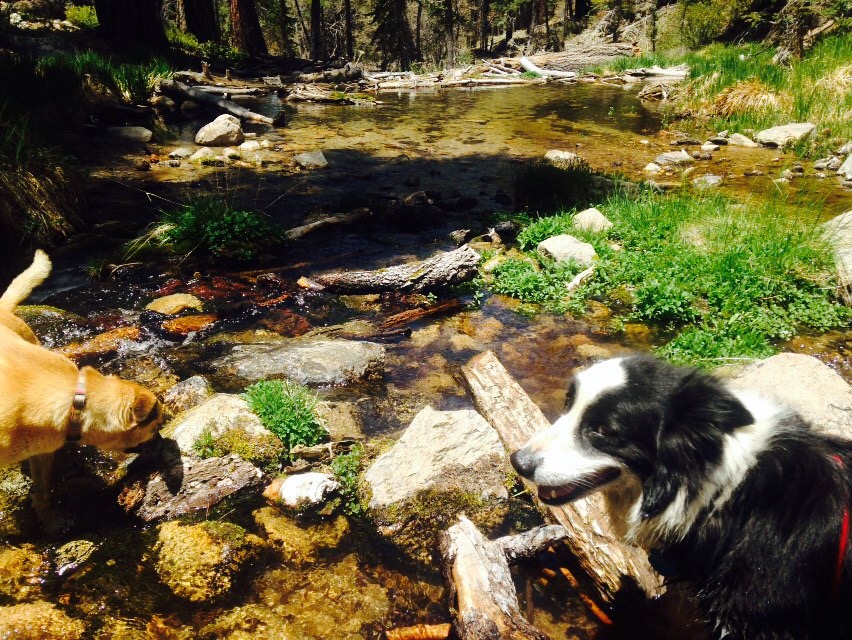 Carly, Tippy and I did an eleven mile hike to the Winter Wonderland via Lost Creek Trail on a hot ( to me and Tippy) 75 degree day.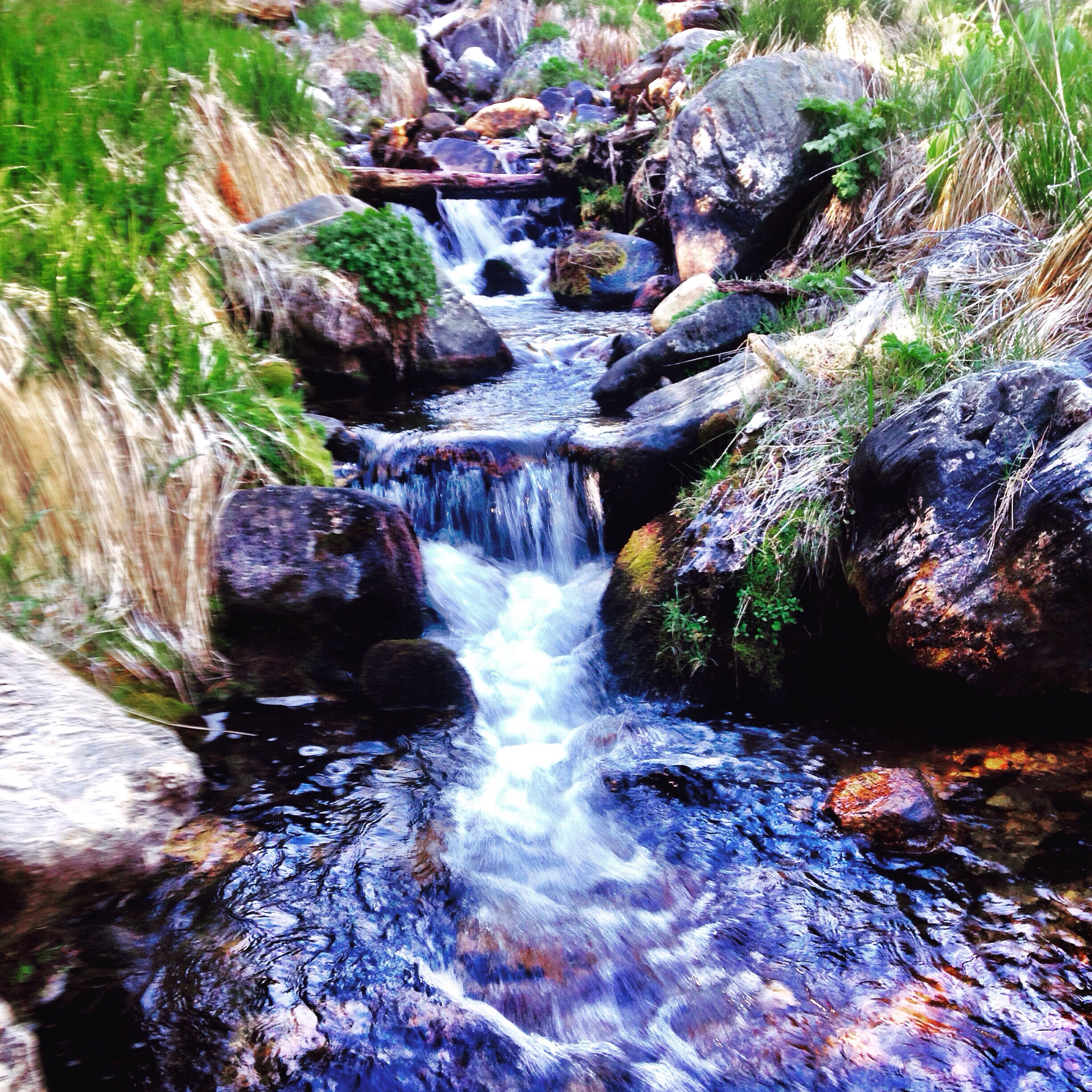 Tippy was so tired after the summit that when we returned to Lost Creek he just lay down in the creek.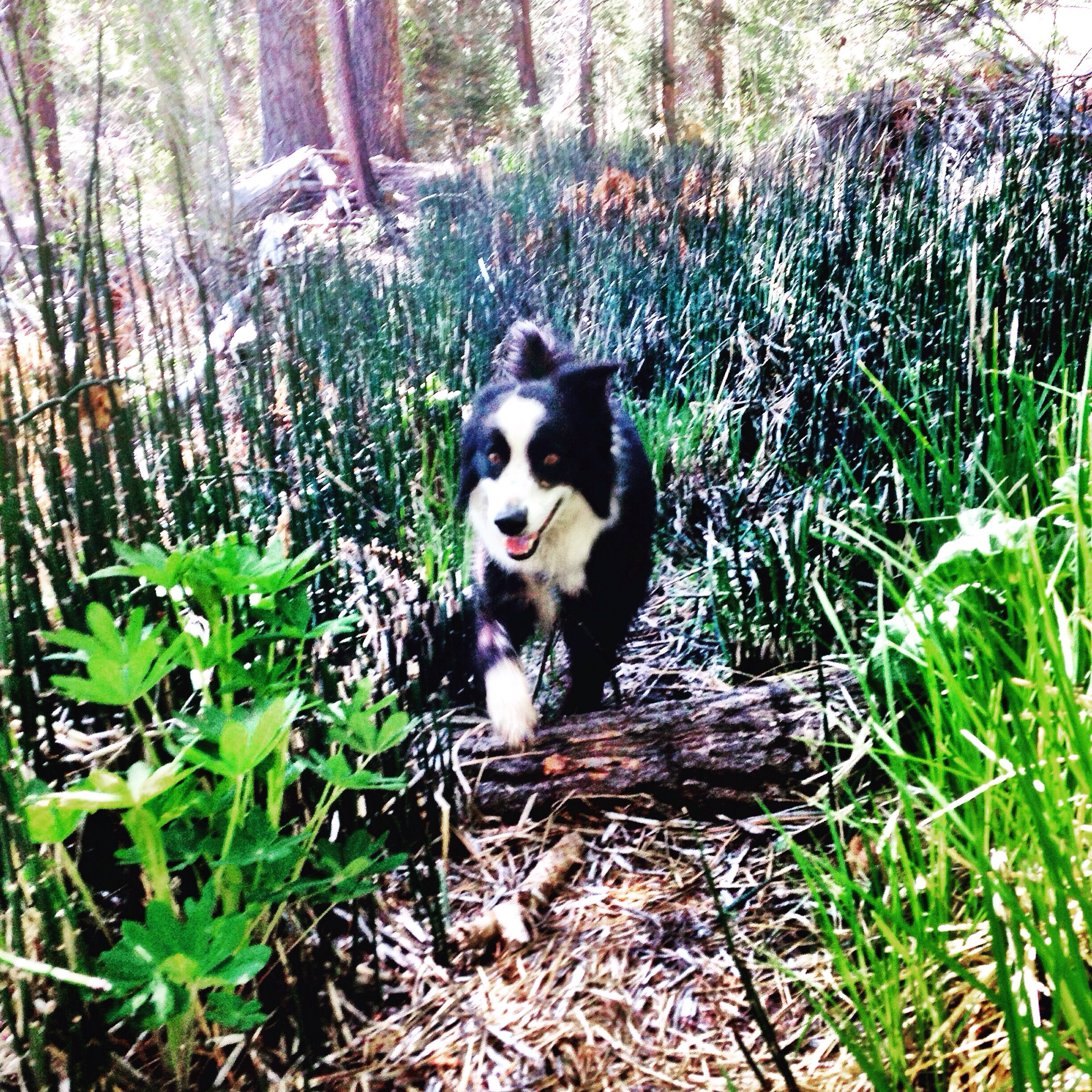 Of course this picture was before I exhausted him or maybe he saw a squirrel or something. These dogs act like they are completely wiped out until they see a squirrel and then its like they have a second wind.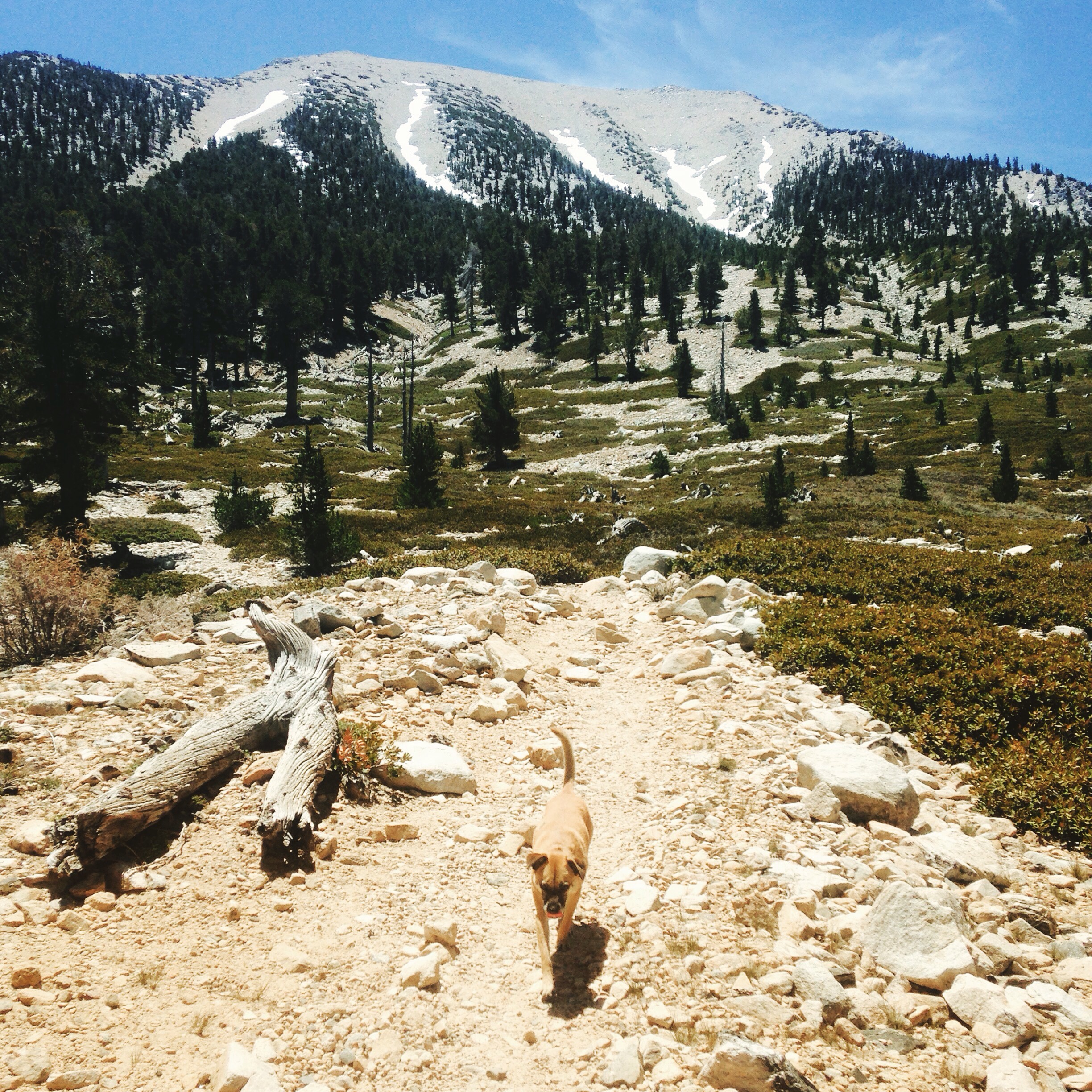 After a hike like this I am completely wiped out. I'm also so glad that I had a filling breakfast like this delicious southwest stuffed breakfast bagel before the hike began.
Southwest Breakfast Sandwich with Spicy Cream Cheese, Egg and Green Chilis
2 whole grain bagels
2 slices bacon, cooked
1/4 cup cream cheese
2 tab chili sauce
1/4 green onion, finely chopped
1 tsp coconut oil
1/8 cup canned green chili's
2 eggs
1 tab Greek yogurt
2 slices Peppadew Cheddar Cheese (You can get it at Trader Joe's)
or sharp cheddar cheese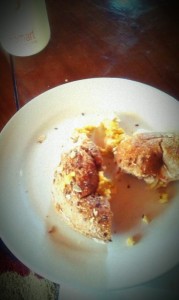 Mix the eggs, Greek yogurt and the chili's. Scrambled the eggs in the coconut oil.
Mix the cream cheese and the hot chili sauce.
Toast the bagels.
Spread with the chili sauce, than top with eggs, bacon and cheese.
Cut the breakfast sandwich in half, and serve.