Last year at this time we were on holiday in the jungles of southern India. We had been vaccinated against Cholera and Yellow Fever. The thought of a global pandemic never would have crossed our minds as we sat on that hired bus rumbling through the sultry jungles. Our holiday shenanigans included beachside cocktails and plates of Goan sausages. This was not stay close to home, don't even get on an airplane pandemic vacation plans. Now that 2020 is in the rearview, I feel so blessed we were able to escape to southern India last winter.
We were putting up with the hired driver from hell who transported us so many extra unneeded miles through the sultry jungles near seaside Goa just to avoid toll stations. He made our trek through the jungle way more scenic and hours longer than it needed to be. Then he argued with the border state police overpaying the tolls forever while our family sat in uncomfortable seats on this minibus, so close to our seaside destination in Morjim. It was growing later on New Year's Eve, and closer to happy hour and we still had to check into our resort, put on our swimwear and begin to celebrate the beginning of that great year to be, 2020!
Last year we had holiday adventures all over southern India. Three months later all worldwide travel ground to a halt as this shit show of a pandemic spread across the world. Visiting with family in foreign lands was a thing of the past. We might not be traveling to southern India this January but we are going to scenic Menifee California, where I hear they have a Krispy Kreme and a Hooter's. It might not be Goan sausages and Butter Chicken, but the Menifee area actually has more to offer than just Buffalo chicken wings and Hooter's girls. When making pandemic vacation plans close to home, you can have a fun time with the family without getting on a plane. You can plan a holiday trek close to home and still socially distance and be smart about your health in these unpreceded times. Perhaps taking a getaway not too far away from home, driving some country backroads with man's best friend while listening to good tunes is just what the doctor ordered during this pandemic.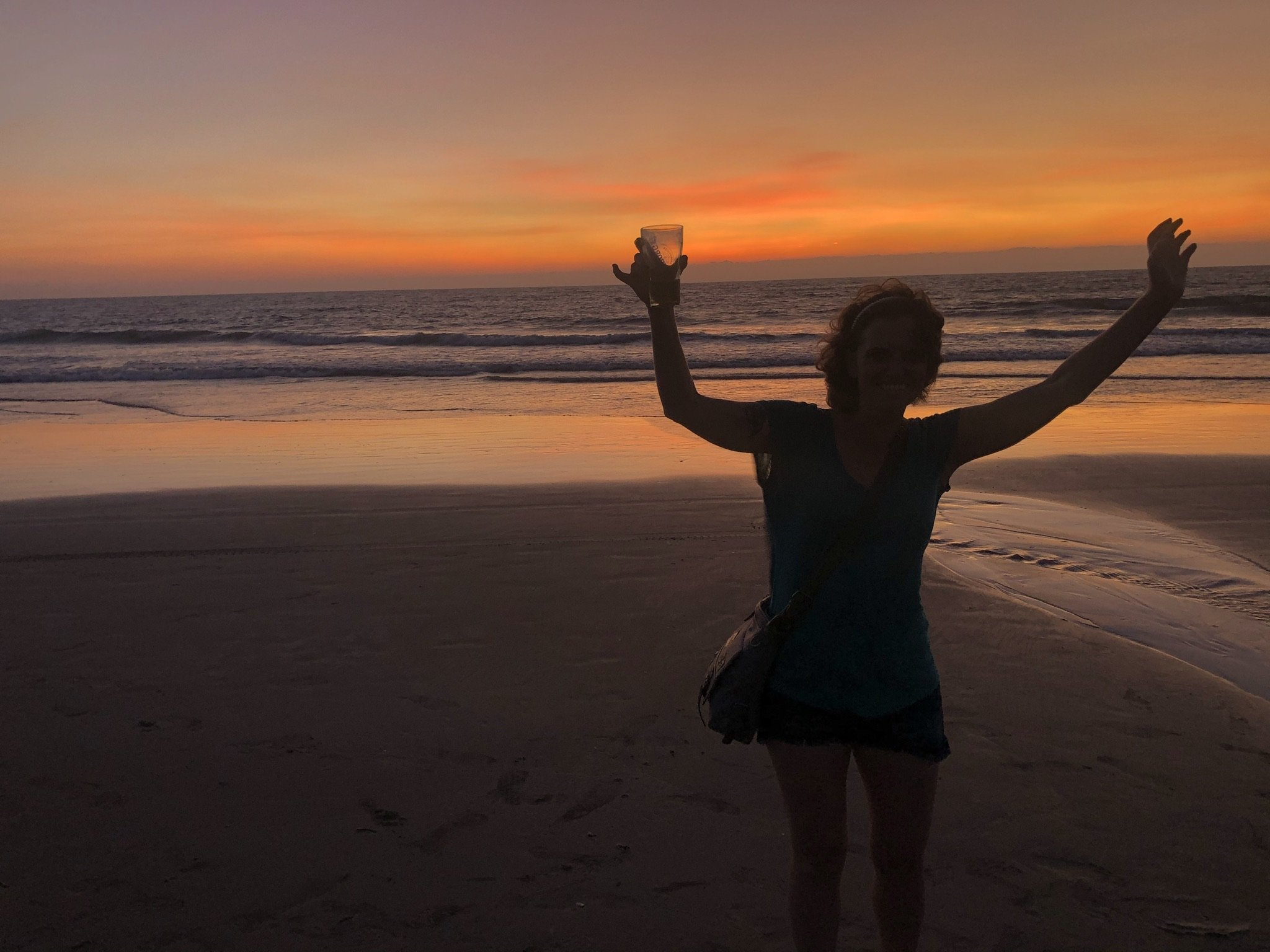 Pandemic vacation plans in scenic Menifee
This winter we are on holiday in scenic Menifee, California. Menifee is basically a desert town at the base of some rolling hills near the Cleveland National Forest. Menifee is about one hundred miles from our resort town of Big Bear Lake California. If we tell any of our friends and family where we are going, their response is, why on earth are you going to Menifee? There are some upsides to this desert town about sixty miles north of San Diego, especially when making pandemic vacation plans in southern California.
Menifee is central to orange county and San Diego. My boyfriend and his daughter planned to enjoy being out of the cold snowy mountains for two weeks and play golf every day. (Over four days on holiday in Menifee they played 120 holes of golf; Pretty impressive) Golf has become so much more popular during the pandemic. Most courses near Menifee usually see 200 golfers on a typical day and now they are seeing double those numbers. Even if you are paired up with a stranger, you get different carts to play the course and it's easy to stay six feet away from other golfers. If making pandemic vacation plans to Menifee California, Cross Creek Golf Club is definitely the gorgeous mountain course you want to play.
A hungry mountaineer and her asshole dog hit the beach

On this vacation to scenic Menifee, I intended to take my dog to The Del Mar Dog Beach and spend time wearing a mask, and staying six feet apart from friends I haven't seen in two years at some of the prettiest parks near Temecula California. I didn't intend for my dog to fall off a jetty and go for a swim in the Pacific Ocean in her favorite sweater. I admit I was a bit distracted by being so close and yet so far from the ponies at Del Mar Thoroughbred Club, where the turf meets the surf. And my pup also met the surf.
Or I may also have been distracted by delicious goat cheese and mushroom pizza from Sammy's Pizza in Del Mar. This is basically the best food you are going to find to go in all of San Diego during a pandemic. Definitely order some slices to go and enjoy the cheesy wood-fired goodness on the dog beach; A must when making pandemic vacation plans. Too tired to order a to-go pizza in San Diego? Order a cappuccino to go from The French Corner in Leucadia just off of the Pacific Coast Highway. You may not be able to travel to Paris and be ignored by surly French waiters during this pandemic, but the delicious-ness at The French Corner can take you to a french cafe without leaving San Diego County. If you try one thing on the menu, it has to be the pate sandwich. It's is out of this world good. Their crepes are amazing and so are all of their baked goods. I can't tell you how much I love this little french bakery.
Escaping a winter wonderland

Our resort town of Big Bear Lake California has been invaded with hordes of tourists this holiday season. They are swarming all over our ski town like ants, who may or may not be carrying the Covid. Sometimes they wear masks, sometimes they don't and cough on us locals in public places. Even our most secluded hiking trails have been besieged with hordes of snow players and sledders. As much as I love our scenic snowy town after almost two weeks straight of nothing but tourists throwing their dirty diapers and trash into every snowy place, this has me yearning to get the hell out of the mountains. That is exactly why I started making pandemic vacation plans, keeping in mind how we could stay away from those unsafe Covid germs.
Luckily we had a lot of pandemic safe vacation plans; Golf, dog beach time, hiking all over southern Califonia and just relaxing at our vacation farmhouse. Sounds like about as relaxing a time as you can have on vacation, close to home, during a pandemic.
So what should you pack when planning a pandemic getaway?
Disposable face masks. Your Airbnb might not have a washer and dryer to clean your cloth ones as often as at home.
Multiple bottles of hand sanitizer. You want one bottle in the car and one in your purse or backpack at all times.
Clorox wipes or Microbian sanitizing spray
spray. Yeah, I don't trust other people's cleaning technics and I recommend the first thing you do when checking into that Airbnb is wipe down all the contact points.
Pack lots of snacks and picnic-like foods so you don't have to go out to eat as much (As much as I do want to support our struggling restaurants I'm also afraid of catching Covid from foods I don't make myself)
A hungry mountaineer walks into a farm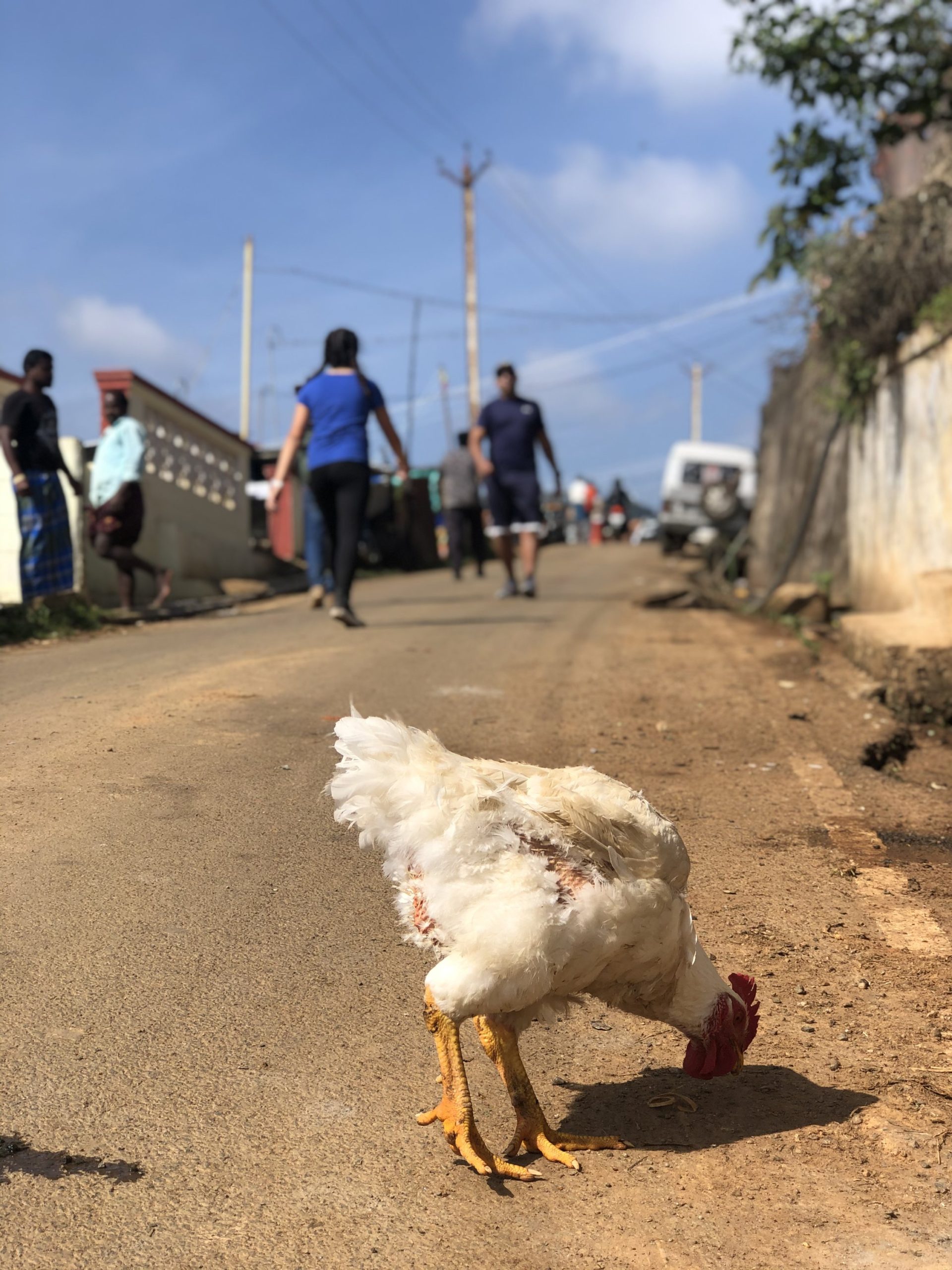 We might not be on holiday in southern India this January but waking up in this desert town on basically a small farm has me feeling like we are waking up in the jungles of India. Our farmhouse stay in Menifee was so awesome and perfect for our family. This is a great place to stay. Let's start with the roosters. There are so many roosters and my dog really wants to chase them (now that she has decided after a good nights rest she is no longer scared of them) The crowing of the roosters at all times of the day and especially at dawn, reminded us of the monkeys constantly talking to us from our cottage near Ooty India last winter. The crazy thick morning fog in Cottonwood Canyon also reminded me of the Blue Mountains in Tamil Nadu India as I drove the winding country roads up near Palomar Mountain for a quick hike with the pup.
We truly enjoyed our farmhouse stay. Every evening after a day of fun we gathered by the outdoor fire ring, tired from our day spent outdoors in the winter sunshine. We really got so much Vitamin D on this trip we are ready to fight off all those Covid germs now! The goats, chickens and geese made our farmhouse stay so unique and made my dog so confused.
Hiking around in a winter wonderland.
Keep in mind, the pup and I had just left snowy Big Bear Lake two days prior, we were not expecting to see more snow in San Diego County of all places. As we drove winding forest roads up to over five thousand feet above the green rolling hills of Escondido I was shocked to see close to a foot of snow everywhere! The pup and I explored just a few trails around the Palomar State Park area but dogs are not allowed in the state park so we stayed on the outskirts. I had never been to this gorgeous area before. Now I had heard in advance that Palomar State Park is so gorgeous the scenery rivals the eastern Sierras. I wasn't exactly expecting Mt Whitney out of the experience but I was a bit let down by the epic beauty I was promised in this area. I don't agree that it looks like any area north on Highway 395 but all the cedar trees did remind me of Lake Arrowhead. Palomar Mountain is definitely a pretty day trip if on holiday in the San Diego area and next time we are in the area we are going to plan on doing the Lower Doane and French Valley hikes.
One thing about this vacation not too far from home, it gave me the experience to drive some California back roads. California is really a beautiful state when you exit the freeway. Whether it was driving mountain highways up to the Mt Baldy trailheads or exploring winding country roads near citrus and avocado farms north of San Diego, I had a great time getting off the beaten path and seeing some long-forgotten parts of southern California. Wow, do I sound like Huell Howser.
The Sustainable Fashionista

Our time at Palomar Mountain was short snowy and sweet as the pup and I had to head back to the foothills to find some sustainable fashion. Our first stop was my favorite consignment store in San Diego County, Plato's Closet. As I mentioned earlier, we live in a rural ski town at over 6,000 feet and shopping options are minimal, especially when you are a sustainable shopper. A quick four-day getaway to the city gave me a chance to visit, Whole Foods, ethnic markets and some of my favorite thrift stores.
When building pandemic vacation plans I usually try to see if there are any good thrift stores or consignment stores in the areas we are visiting. Yes, I know, shopping is not exactly pandemic friendly but considering in the last year I have bought new to me, gently used clothing about three times, I think it's reasonable. And being safe at home, cooking all our meals, making everything from smoothies, to salad dressings to homemade delicious curries from scratch, all my favorite shirts have grease stains on them. I needed a few more sweaters to class up my look a bit and finally throw out all the sweatshirts covered in my favorite curry.
Spending a week or two on holiday in an actual city gives me a great chance to partake in one of my favorite hobbies; Thrift store shopping. Being that this is mid-winter now I was craving some newer at least to me, recycled fashion. I just wanted a few shirts without stains and dog hair on them. Which is pretty ridiculous if you think about it, as I've barely left my house in nine months and who am I dressing up for besides my dog? That being said, I was just thrilled that my favorite mega thrift chain, Saver's has a location in Murrieta, just twenty miles south of our awesome Airbnb. I was more thrilled when I found these awesome boots, although I have no idea where on earth I'll wear them this winter as I barely leave my house except to hike.
Finding Mt Baldy bliss
Well, it's not exactly San Diego County but sixty-three miles and 9,000 vertical feet north of Menifee, Mt Baldy looms over the skyscrapers of Los Angeles. My favorite time to hike at Mt Baldy is always during the wintertime when there is just a little bit of snow on the trails. It doesn't feel like Southern California one bit as you struggle up the mega steep trails below the Baldy Bowl. These trails are rugged and strenuous in the summer months. Throw some snow and ice into the equation and the Ski Hut Trail to the summit gets a whole lot tougher.
I highly recommend if heading out to Mt Baldy go early in the morning. Don't expect bathrooms. If you do find bathrooms don't expect them to be clean and bring your own TP. There are hardly any restaurants in Mt Baldy and one road going up. If you head up to the Mt San Antonio area on the weekends the traffic will be hellacious. There is very limited parking and most of the good snow requires hiking up the trail three miles and almost 2,000 vertical feet to find it. But if you are up for a butt-kicking hike, head up to this gorgeous mountain area first thing in the morning, on a weekday.
The pup and I started up the Ski Hut Trail at just after nine a.m. and made it to the epic snowy area just past the ski hut way before lunchtime. We only hiked about seven miles round trip in four hours as this trail is just so steep and rugged. Once you get up to about eight thousand feet the snow was almost a foot thick, so gorgeous but it makes for a very difficult hike.
The trail was very icy in spots even with my cat tracks on my running shoes so we didn't quite make it to the summit. We turned away with the summit maybe a mile above us for safety reasons. It was a gorgeous snowy morning to enjoy the trails of Mt Baldy with my favorite furry friend. Strangely compared to orange county and the beaches of San Diego, we saw almost every person we passed was wearing a mask on the trail. Most of the other hikes hiking on Mt Baldy on this Wednesday were extremely considerate about pulling up their masks when we passed and staying six feet away.
Our snowy morning trek up Mt Baldy was a great way to end our half week getaway to the hillside Menifee. I made some truly epic pandemic vacation plans when building this trip. Our family stayed safe, we had outdoor fun whether it was on the golf course or relaxing around the campfire at our Airbnb each evening. For these crazy global pandemic times that we are living through we managed to make the best of it. We planned a safe vacation not too far from home. We traveled with man's best friend and didn't even have to step onto a germy airplane.