This "winter" in Southern California has been pathetic.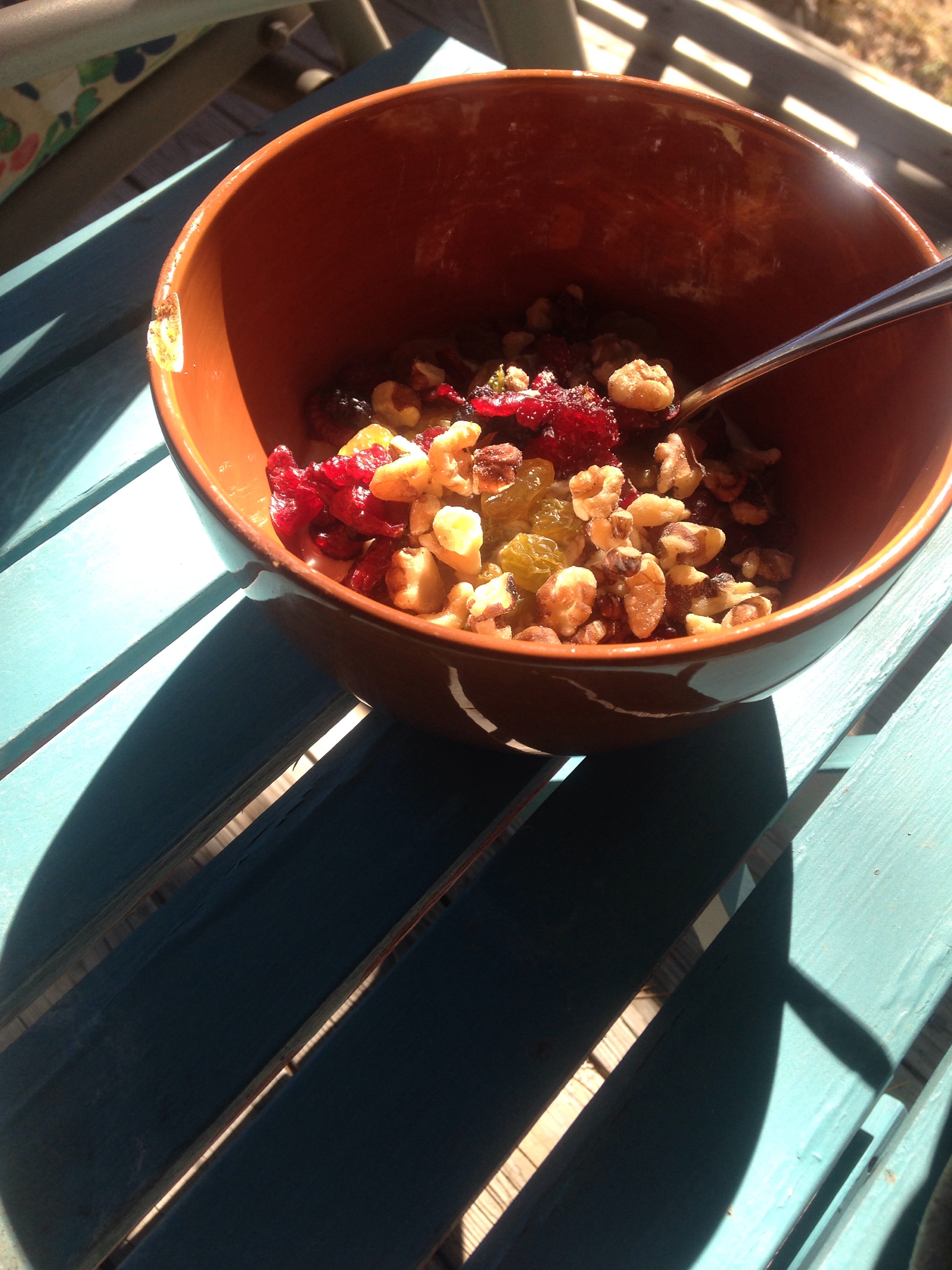 Just as one example of that was we had to hike eight miles and three thousand feet in altitude again up hill just to find a little snow to make snow shoeing possible.
My boyfriend really, really wanted to try out his new Yukon snow shoes so a hiking we must go on that warm March morning.
Now this is the kind of breakfast you have before a morning of snow shoeing. This recipe is so great for an early winters morning because you can throw it together (mostly) the night before! You can serve this warm if you prefer but I like  oatmeal chilled, Swiss style more like a muesli.
Over Night Oatmeal with Walnuts and Dried Fruit
3/4 cup oatmeal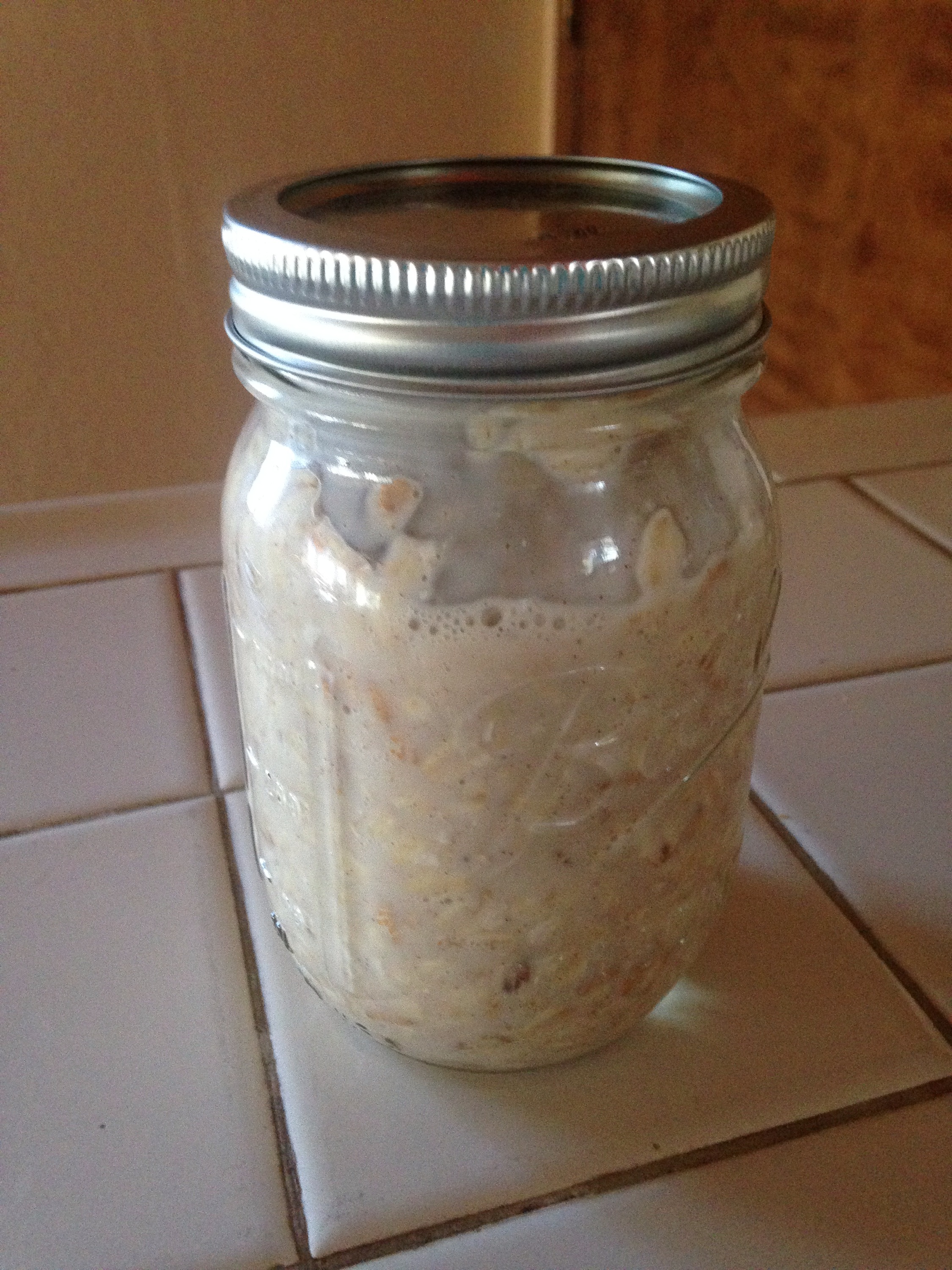 1 cup unsweetened almond milk
1 tsp raw honey
1/2 tsp cinnamon
2 tab golden raisins
1 tsp dried blueberries
1 tsp dried cherries
2 tsp walnuts