"Has anyone seen my lungi?" There is clothing scattered all over our beachside cottage, toiletry bags overflowing with sunscreen and hand sanitizer in our cramped bathroom and I can't seem to find my boyfriend's lungi anywhere. How the hell does a traveler lose a lungi in a room the size of a shoebox? You may be asking yourself, just what the hell is a lungi? Well if you are a man, and you did not pack your finest speedo for a Goa beach vacation, I sure as hell hope you packed your tablecloth look-alike lungi. Well, it looks like a tablecloth until you tie it up into a very fashionable and practical sarong like man-skirt.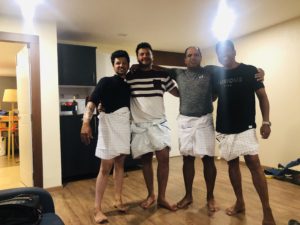 This holiday season the Hungry Mountaineer stepped out of her mountain forest, traded in the hiking boots for Tom's (Purchased from her local Goodwill, of course) and stepped onto the streets of southern India. Watch out for those cow patties!
The perfect shoes to walk the streets of India
It's perfectly fine to wear a cute dress when going out clubbing in Las Vegas or going out with friends on Sunset Blvd in Los Angeles for cocktails. Fly halfway around the world to a third world country like India though and life, travel and yes ladies, even your wardrobe choices are a bit more complicated. Traveling to a destination such as Bangalore or Delhi this holiday season? What is acceptable to wear poolside while on holiday in Goa or Kerala? And is it ever socially excepted to wear a Kurti, no matter how cute it may be, as a dress?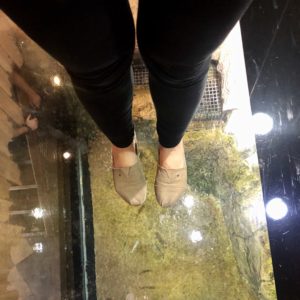 Leave the heels at home ladies
The first thing you will notice as you traverse the streets of any city in India is there are a lot of cows. And I don't mean cows in feedlots or pens. Oh no, these carefree bovines wander through traffic, stop to munch garbage on the side of the road and pretty much poo as they please. Traveling to India on holiday? Pack shoes that you don't mind getting dirty and you won't be to upset if you step in cow dung. I find that cow dung colored flats are the best way to go; Comfortable and practical!
World travelers always say pack comfortable shoes because travelers tend to walk a lot; Something I'm perfectly fine within the land of Butter Chicken and parathas. Except when staying in an urban center like Bangalore, India. Where you can expect broken sidewalks and a lot of the city streets will be dirt. This means its a lot safer to wear flats and pack a shoe you expect to get dirty. Flats are also great for walking down grated stairs like you may see in India and Bangalore's broken sidewalks. When traveling to a third world country expect broken sidewalks, uneven roadways and yes there might be unexpected patches of poo. Mongrel dogs, wandering cows and monkeys throwing poo are all in a normal day out on the streets of India. It may be Christmas time in the U.S. but ladies, leave the UGGs at home.
What else do you need to know before you pack your favorite Steve Madden heels for a holiday in Goa? Goa is known for its red, red dirt. If going on holiday anywhere near this seaside destination, white shoes are not a good idea. The more dirt-colored the shoe the better. Also, keep in mind that the preferred method of travel along the winding oh so narrow streets of Goa is on a motorbike or scooty. (Scooter) One more reason to leave those cute heels at home. It's hard to hold on to the back end of a bike in heels.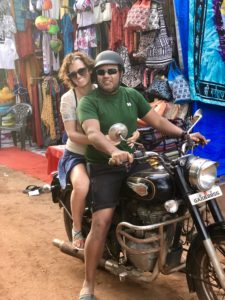 This holiday season the Hungry Mountaineer and family traveled towards the west coast of India and eventually, after a sixteen-hour road trip later, made it to seaside Goa for a New Year's Eve sunset. It was very interesting when planning our trip to Goa as I was told Goa is very westernized and going to the beach in Goa girls could dress like we were in Santa Monica back at home. Now after being on holiday in the south of India in Kerala at a beach resort a few years ago, I did not believe that what so ever. So I packed a conservative one-piece bathing suit and a rather conservative bikini (I mean, Yes, I might be limited on space when packing but how much room does an extra bikini take?)
After an endless sixteen-hour construction and a traffic-filled road trip from Bangalore to Goa as soon as we hit the red dirt roads of Goa I saw girls in shorts on motorbikes and started to wonder, are we in India or Thailand? The town of Goa is so lush and jungle-like with narrow as hell city streets and shirtless Russian dudes on motorbikes buzzing around dodging in and out of traffic; it felt a lot more like Phuket then anywhere close to Mumbai. It was a rather scary driving experience in our 12 seater travel trailer Force bus through these skinny streets towards our beach cottages. At some points, I couldn't believe the big bus didn't scrap the cars and motorbikes parked on the side of the jungle alleyways disguised as streets. But as our giant vehicle barreled through the Morjim jungle beach town the people started to look way more laid back, scarcely dressed and is that a guy in a speedo? All right, maybe no one will point at me in the pool on this India beach trip and call me an American. I mean, not for being dressed to scandalously anyways. While on holiday in Kerala a few years ago I bought the most conservative bathing gear I could find in the U.S. but it still didn't cover my tattoo and I wasn't swimming in gym clothes so yes, my showing of skin offended people at Poovar Beach Resort. Obviously, on this India beach holiday, I was being more careful.
I mean, that was, until I found this puppy to cuddle on the beach.
When staying at a questionable beach resort in a third world country, expect a beach full of feral dogs. And don't be surprised if one adorable puppy steals your beach shoes while you are gallivanting in the sands next to the Arabian Sea. One more reason to leave the Jimmy Choo sandals at home, ladies. Lord knows what kind of mongrel dog will steal your sandals (or your heart)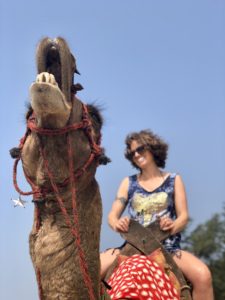 Don't be Fashionably Late While Traveling to a Conservative Country
When planning our Goa holiday it was near impossible to find any information online about how to dress as a woman visiting Goa. Considering my only prior trip to an Indian beach resort resulted in being pointed and shouted at in the pool for being an American (I was literally wearing a ridiculously conservative one-piece bathing suit, not a MAGA bikini) I try to take every precaution when traveling to a more conservative country when it comes to swimwear.
Or that was the plan anyway until we finally, finally after a sixteen-hour ridiculous detour down cow studded dirt roads, reached Goa. And I saw my first, of many fat White Russian dude in a speedo. Half naked Boris was not what I was expecting to see on the white sandy beaches of Goa whatsoever. That's when I realized my conservative one-piece bathing suit was way too conservative for this Indian beach town. Of course, then we started drinking the local cashew spirit feni and eating butter chicken at Shawn's incredible seaside restaurant every available moment and I kind of forgot that I could have packed a more American style bikini.
Our trip to Goa this past Christmas was an absolutely fabulous getaway to a beach resort at the edge of the warm Arabian Sea, warm enough to swim in January. The pasty white Russians in speedos everywhere, the menus at restaurants where the first language was Russian and the constant prattle of Russian words made our New Year's Eve in Goa so unique. While I was pondering, oh God, why is that very large Russian man wearing a speedo, My boyfriend even got in on the fashion fun by purchasing lungis, an authentic man-skirt preferred by the local villagers in rural Indian towns, for all the guys who went on the Goa trip. We had great plans to do a guys lungi fashion shoot on the beach but then the feni may have gotten in the way, clouding our thoughts and causing us to forget our lungi fashion fun. We did take a group lungi shot later in the trip after we returned to our apartment in Bangalore, but it just wasn't the same.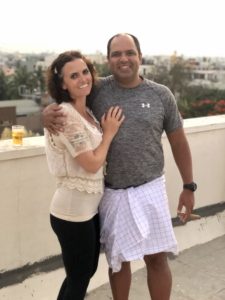 It may be okay for men to wear skirts, or traditional lungis anyways while traveling to most areas of India but hear me out, ladies. If you are going on holiday in India, try your best to not let it all hang out; It may be eighty degrees in Bangalore at Christmas and humid but wearing shorty-shorts is just not something I would recommend in a conservative or highly Muslim country. India is a country where not too long ago ladies had acid thrown on them for dressing promiscuity in public. See why I may have been a bit paranoid about the do's and don'ts of how to dress for an India beach holiday without offending the locals?
Packing for a month-long trip to India is always a challenge. Do I have enough conservative shirts that don't shoe any boob? Can I go for a month in winter without wearing my Ugg's? Can I pull off wearing this Kurti as a dress? The answer is a resounding no; The locals will think you are pants-less.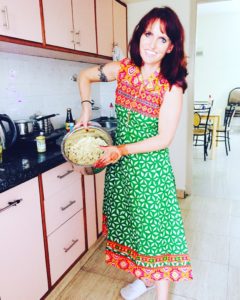 From the jungles to the beaches near the Arabian Sea, The Hungry Mountaineer wishes all friends, family and followers a happy and healthy New Year and safe travels out there in this big amazing world of ours!