Day ten of being basically self-isolated and I feel like this cat. This feline was rescued from the streets of Mexico two years ago and forced to live a life indoors away from the sights and sounds and mice and birds of the outdoor world. Sometimes when I sit outside in our backyard, I bring her out on the tether and she can wander around the backyard with me and lay in the sunshine soaking up Vitamin D. Don't get me wrong, Frida has a great life here couped up in this house with unlimited Friskies and rotisserie chicken hand-fed to her but I think sometimes she just wants to get out and go to fucking Whole Foods and buy some aged cheddar cheese and kale salad! Oh, wait, no, maybe that's just me.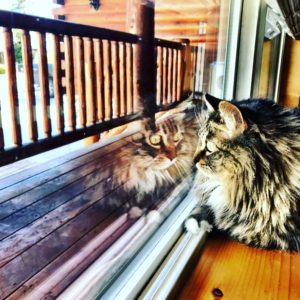 I don't know what day it is, it could be Tuesday or Thursday, all I know is I have not left our mountain town, I have barely left my house in fourteen days now. We might have all the finer things in life here, cable TV with horse racing playing from around the world basically around the clock, homemade Gluten-Free Banana Bread and three of the friendliest kitty cats this side of the San Ysidro border but I miss my job, I miss my coworkers, I miss menial talks with my boss about our favorite foods at Whole Foods! It's so disheartening to know I may not go back to my job until late May, if I'm lucky but I don't think really, I will go back to my job until late September.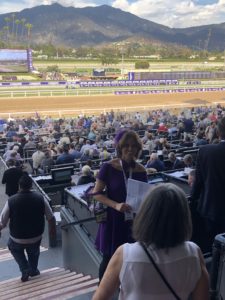 I'm keeping busy by hiking out in the forest with my dog miles away from other people when I do leave the house. Every five days or so I run to the grocery store and deliver groceries in our mountain community for relatives and elderly neighbors who should not be leaving the house. We have friends who are at their beach house in Mexico and will probably be stuck down in Baja until this quarantine is over. It could be months before we see them again! And I hope and pray, as they are elderly that they don't get this virus as Mexico's healthcare system is weak, to say the least.
Outside the windows of our house, it's snowing now and the snow looks so tranquil as it floats down to the empty streets of our neighborhood. Neighbors used to walk up and down this street ten days ago, shooting the shit with each other, working in their garages and helping clear each other's driveways of fallen snow. Now we are afraid to go say happy birthday to an elderly neighbor across the street. So what can you do to stay sane in a world with no social contact whatsoever? So what am I doing in these boring few weeks with very little human interaction, I mean, besides talking to my cat's way too much? I'll tell you.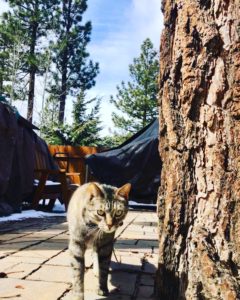 Get outside and breathe!
But make sure you stay away from crowds. Don't go to a park or a popular hiking trail near you. Go out deep in the forest and take a walk in the woods. Bring your favorite pup with you. A walk in nature is so calming and can help you recenter. Where we live in the national forest yes there are popular and crowded hiking trails but there are also dirt roads where no one goes and where I will never run into another person on a Tuesday afternoon. If it is Tuesday, I'm really not sure. Today on our hike through the forest my pup and I enjoyed the freshly falling snow and we counted more wild donkeys and wild hares then people.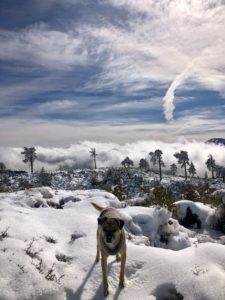 Bet the Ponies!
ESPN is down to two sports this weekend; NASCAR and horse racing. This is a great weekend to watch horse racing on TVG or NBCSports. The Rebel Stakes at Oaklawn Park features Nadal, one of the best horses in Bob Baffert's barn and here at Santa Anita Park, Bob Baffert is running Charlatan, one of the most hyped horses on the west coast. The Kentucky Derby could easily be postponed this year but at least this weekend you can watch two of the most talented three-year-old in the U.S. run from the safety of your Coronavirus free living room. And if you want to bet from home download the TVG or Xpressbet app! Want tips on who has a chance to win or how to bet? Amber Exacta is here to help, just ask me and have fun playing the ponies this weekend from the germ-free sanctuary of your own home.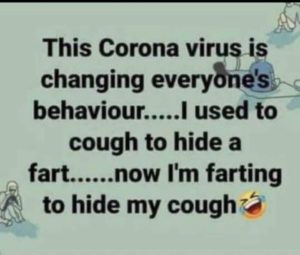 Embrace a good book
What else is there to do to elevate the boredom of being stuck in your home? Have you heard of books? A cold winter's day is the best time to curl up in front of the fire with a good book. (I highly recommend The Great Alone, by Kristin Hannah, the best book I read last year) I personally hate reading books on a kindle or on my phone. I always go to my public library. But in this new world, we live in the library is closed and I have to use their app to read books online. I'm sure Ebooks are a whole hell of a lot less germy anyways.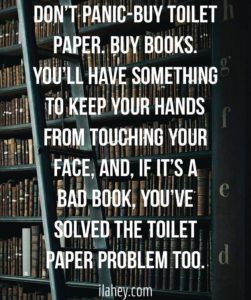 Mountain bike those trails
The CDC says to stay away from other people. Don't go to crowded public places. How about you go for a bike ride in the woods? You can even take your dog with you if you go somewhere without other people where your dog can be off-leash. I like old deserted fire roads for this. The winter months, although a bit chilly, are perfect for mountain biking with my pup off-leash. No rattlesnakes yet!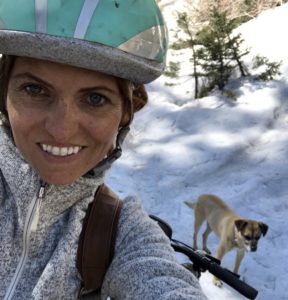 Have an at-home spa day
Last time I checked Amazon is still doing a robust business. That means you can still order your favorite face mask. If you have a jacuzzi tub, grab your favorite lavender Epson salts and have a good soak. There might be no one to look good for except for your cat but use that fancy hair mask on your head. I mean it's just not the same as going to the Naked Korean Day Spa but a spa day at home offers a little rest and relaxation in this self-isolation world we currently find ourselves living in. At least at home, there are also a lot less naked old ladies doing squats in the hot sauna. (I think)
During these days of self-isolation, you may feel like Frida; Self-isolated inside your home with no one to talk to in person, all the birds and chipmunks just beyond the glass but unlike this domesticated, kind of, rescue cat our self-isolation will be over soon.