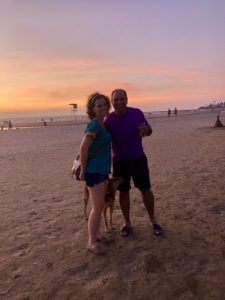 2020 is such a ridiculous time to be living in and as we sit here, stuck in the smoky southland this fall, choking on gritty air from wildfires burning all over California, I do feel blessed that we were able to travel to India, to Goa and Kerala in the last few years. Last New Year's relaxing on the beaches of touristy Goa feels like a world away from this autumn in 2020 where I have not been able to hug my ninety-year-old Grandma since February and I've now been furloughed from the job that I love for nearly nine months. The mongrel studded beaches of southwestern India feel a world away from these smoky mountains where the last time we saw blue skies not filled with grey orange smoke was over a week ago.
With this pandemic upon us, I really wonder when it will be safe to travel to a place like India again. I feel blessed that we got to experience the piles of cow poo, the Indian hospitality (The good and the bad) the humid beaches of Poovar, Kerala with its majestic trash eagles, Langur monkeys jumping in our car in the jungles near Ooty and that one time an elephant charged our Jeep. There may have been a lot of shenanigans while traveling through southern India but we had some amazing adventures too. (Not to mention inhaling some crazy good regional cuisine everywhere we went.
Here we are back in southern California and I can't even walk my dog this fall because all the forests are on fire. The pup and I miss a good hike on leave covered trails through an ever-changing colorful fall forest, but all this time stuck, I mean safe at home has given me a lot of time to perfect an awesome soup I learned to make in Kerala, India. As I breathe in another lung full of wildfire smoke on the breeze, I keep trying to convince myself yes, this is autumn, I swear it is. It may not feel like autumn because every day is smoky and gross but being that it is mid-September, this should be soup making weather.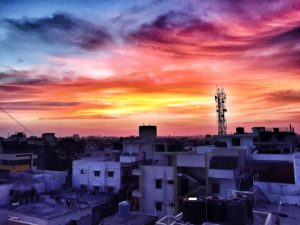 When you think of a hearty soup, you probably don't think of humid southern India but I had a coconut filled soup just like this in ridiculous Kerala India. India in all your magical colorful smoggy sunsets and trash cluttered beaches, could you be any more ridiculous? Traveling through Kerala, India is truly a different world than southern California, from the moment our plane left without us (Take my advice and don't ever fly IndiGo Airlines) to twenty-four hours later when we finally, finally landed at a tiny tropical airport amongst the coconut palms in humid Kerala. After the drive in the taxi to the Poovar area, we had to hop on a tiny boat to sail out to Poovar Island where our escort was located. As the headlights of our small vessel lit up the rivers that surround Kerala it seemed like a million tiny fish were jumping out of the water towards the lights. It was a magical humid moment. I probably would have enjoyed it more if I wasn't sweating so much but after sitting in an airport to get to Kerala for forty-eight hours I was now sweating at ten p.m. at night because it was ninety degrees outside with about ninety percent humidity.
Once upon a time in Kerala, India
Sitting by the pool in Kerala Indian five years ago.
Today I ordered a lemonade as it was something like one hundred and ten degrees with ninety percent humidity on Poovar Island near the southern tip of India. My only other cocktail choice included a beer cocktail and just no. Kerala is basically a communist-controlled dry state and hard alcohol means shopping at a state-owned liquor store. So no Mai Thais by the pool for me. Even when on holiday in a relatively dry state, I still refuse to drink a beer "cocktail" When I requested a lemonade, the bartender handed me a Seven-Up. Only in India is Seven-Up considered lemonade.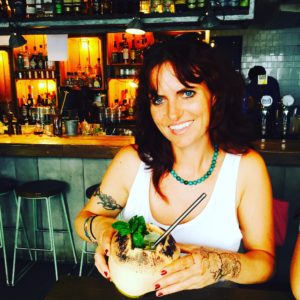 Customer service? What customer service when you are in India? Take India airports, for example, your flight may leave twenty-five minutes early (Without you!) and you better like it! Try complaining to their customer service department and its like talking to a wall; a frustrating stupid wall.
Waiting at an airport in the middle of muggy humid cow infested nowhere for our flight I peed in a hole in the ground at the airport. (This was the bathroom airport! I was not just being lazy!) There was a holder for toilet paper but no paper. There was also a paper towel dispenser and no paper towels. There was a hand dryer that looked like it was from the eighties and obviously did not work.
There was also an airport employee in the women's restroom reading a book with no shoes on. I honestly was not sure if she was a lady's bathroom helper or an employee on her break who just found bathrooms calming. So I did not tip her.
Returning to the same hole in the ground bathroom an hour later right before our flight was set to depart there was a different employee, same spot, also shoeless, also reading a book. Now at this point, I'm assuming she is a bathroom helper and is looking for a tip. But why? There is no T.P. no paper towels and she did nothing while I was in there! Oh India, you are so ass backwards!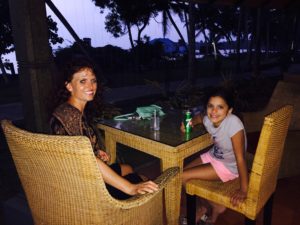 Like ice in this country is more precious than gold! Every time I go to a bar or restaurant I order ice in my water or cocktail. Every time the waiter asks me,
"How many ice cubes" And I have to resist the urge to say
"All of them?" I just want ice in my cold beverage; now is that so complicated?
Also, this bar decoration is just plain ridiculous. Bar man special; If you are at a bar in India, order a crap beer cocktail and get a free mocktail for your spouse.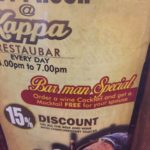 Seriously? Maybe the lady of the relationship needs alcohol also after peeing in a hole in the ground and missing her flight!
Or maybe she just needs some tasty Kerala style coconut based vegetable stew. Whether you are on holiday at a tropical holiday or trying to pretend like it's fall in smoky southern California, this Kerala inspired soup is delicious, just like all the delicious coconut filled food of the southern tip of India.
Kerala Style Coconut Vegetable Soup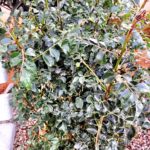 2 carrots, chopped
1 cup green beans
1/2 cup favs beans
1/2 cup spinach leaves
1 red potato, chopped
2 cups of coconut milk
1 and a half cups of water
2-star anise
3 cloves
2 green chilies, chopped
1 teaspoon minced ginger
1 teaspoon grated garlic
2 cardamom pods
1 stick cinnamon
1 teaspoon salt
3 curry leaves
1/4 cup cashews, minced
2 teaspoon coconut oil
Heat oil and add cardamom, star anise, cloves and cinnamon. Add ginger and garlic for just a few minutes. Add the chilies and roast. As the mixture drys down add a half a cup of water. Keep stirring until the water reduces and the spices roast, about ten minutes. If it gets to dry don't be afraid to add more water.
Add the cubed potatoes, the carrots and one more cup of water and salt. Simmer twenty minutes. Mix in the green beans and the favs beans. Add the coconut milk. Mash a few of the potatoes to thicken the soup. Add the curry leaves, the spinach the cashew nuts. Simmer ten minutes and serve.