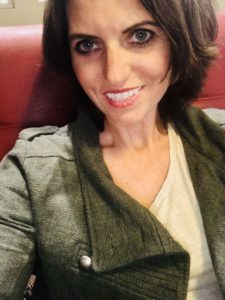 Friends of mine love to say Dubai smells like oil, my first impression was it smelled like cigarettes. It was three a.m. and I was awake and in a country that smelled like dirty eighties cigarettes; I was waking up in Dubai. This was my first opinion of Dubai. After that first five minutes we walked into Imperial Suites, disillusioned with worldwide travel, bleary-eyed and utterly exhausted, my whirlwind trip to Dubai improved. It really began to improve three cappuccinos and a world-class brunch later. One way to get me over my jet lag and in a much better mood is to put a delicious brunch and multiple cappuccinos in front of me. As soon as I realized it was only Imperial Suites that smelled like an eighties Las Vegas casino and not all of Dubai, my mood began to improve. I also had three cappuccinos in two hours and a ridiculous delicious buffet. I felt reborn and refueled at this point and was ready to experience all Dubai had to offer at an ungodly hour.
So what should one do if touring Dubai for a few extremely early morning hours? If you find yourself in Dubai at an un-Godly hour be prepared, they do have a Denny's! And yes, it is the only thing open at three a.m. in Dubai! If it's before sunrise in Dubai when your flight gets in your choices are few and far between but we killed a few hours in a comfortable booth at Denny's right next to a metro stop, chugging cappuccinos until the sun began to rise over the city. The cappuccinos at Denny's were actually halfway decent and two or three cappuccinos later I was ready to walk around the city center and catch a colorful Dubai sunrise. At that point in the morning, the sun was just making its way over the city skyscape. We hopped on the metro with a lot of bleary-eyed commuters and made our way into the city center and towards a deluxe breakfast buffet. We were heading towards breakfast at The Restaurant at The Address at The Boulevard. Does that sound confusing? Well, it really is.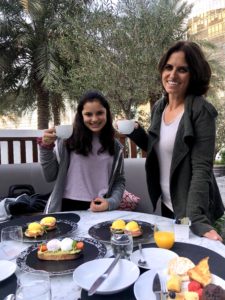 The name of the amazing restaurant is The Restaurant. The name of the hotel where The Restaurant is located in The Address. And obviously The Address is at The Boulevard. Obviously after traveling around the world, with connecting flights, sleeping or not sleeping on multiple airplanes etcetera Dubai felt like confusing the fuck out of me. And that was before I entered the most amazing buffet ever. We had eggs benedict three different ways, all with different kinds of veal sausage. Then we tried veal prosciutto. Then we had veal bacon. It was a lot of veal and it was confusing and delicious.  We quickly inhaled Eggs Benedict with veal bacon, veal prosciutto, veal chorizo, veal Canadian bacon. That's a lot of veal! And I love veal but it all basically tasted like fancy bologna. The rest of the buffet was amazing though at this terrific buffet on Sheik Rashid Boulevard. I love veal so I was very excited until I tried all the veal and realized it tasted more like bologna. This is not Dubai's fault because it took me until halfway through breakfast to realize what the buffet was missing. There was no bacon, no pork products whatsoever;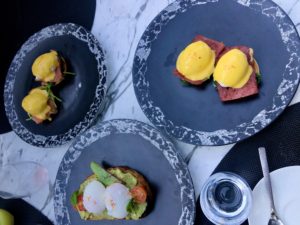 Because here we were in Dubai, a highly Muslim country. The breakfast in Dubai was out of this world and The Restaurant staff did their best with the veal bologna whatever it was, a product that was definitely not bacon. I would go back to this restaurant, The Restaurant in a heartbeat on our next trip to Dubai.
After you stuff yourself on unlimited cappuccinos and veal breakfast goodies in a morning in Dubai, I recommend riding the metro to see the sunrise at Burj Khalifa. That has got to be one of the top things on the fun to-do list if you have a morning to piss away in Dubai. The entire downtown area is fantastic to just walk around if you get into Dubai too early to walk around the world's largest mall. As we were leaving the buffet I noticed one interesting thing about the bathrooms in Dubai. All the bathrooms had a prayer room attached. I found this very helpful as I usually eat so much at a buffet I feel the need to pray afterward.
The Dubai Aquarium is awesome if traveling with kids. We did this tour, however on Christmas Eve Day, the most hellish day, in any country, to step inside a mall ever. So we were shocked when we went to get in line at 9:55 for the 10 a.m. opening, to see fifty people already ahead of us. Oopsy woopsy. The issue is we had to be back at Dubai airport by 11:15 for our last flight of this journey.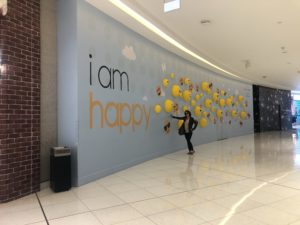 We were then conned into buying VIP passes for the experiences. What a joke. With the VIP passes you can go to the front of any line. Even on this extremely busy morning, there were no lines! The aquarium's website gives no info about their tours whatsoever so basically you have to spend forever in a slow-moving line when you get there and get the whole spiel. It's ridiculous. I'm very disappointed that we paid for the entire VIP experience and I couldn't even pick out my own sashimi. VIP my ass. If I went back and did this again I would do the ride to the top of the Burj Khalifa ( included in our VIP status, still no Dori sashimi) at the top of my list. Unfortunately on Christmas Eve day, even though that was included in VIP admission, we just didn't have the time to experience it.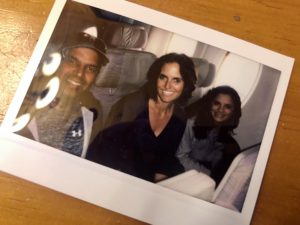 One of the things I did really enjoy about Dubai was our flight on Emirates. If you have a chance, fly Emirates. Best airline I have ever encountered. The food was really good, the legroom was spacious even in coach and the staff was very friendly.