Biking twenty miles in a day might seem a bit rough but if you fuel your body with the correct foods, like protein filled Banana Pancakes, you too can be ready to kick ass at mountain biking! There are some days that I don't feel like I can bike three miles. My body feels sluggish and my legs feel like jelly. Days like these are usually following nights when we enjoyed margaritas or had fried food. Recovering from a night of fun and hitting the trail for some early morning exercise is possible if you fuel your body with the right foods before hand. These whole grain banana pancakes are an exceptional and delicious way to get your morning started right and then power up some mountain fire roads on that mountain bike!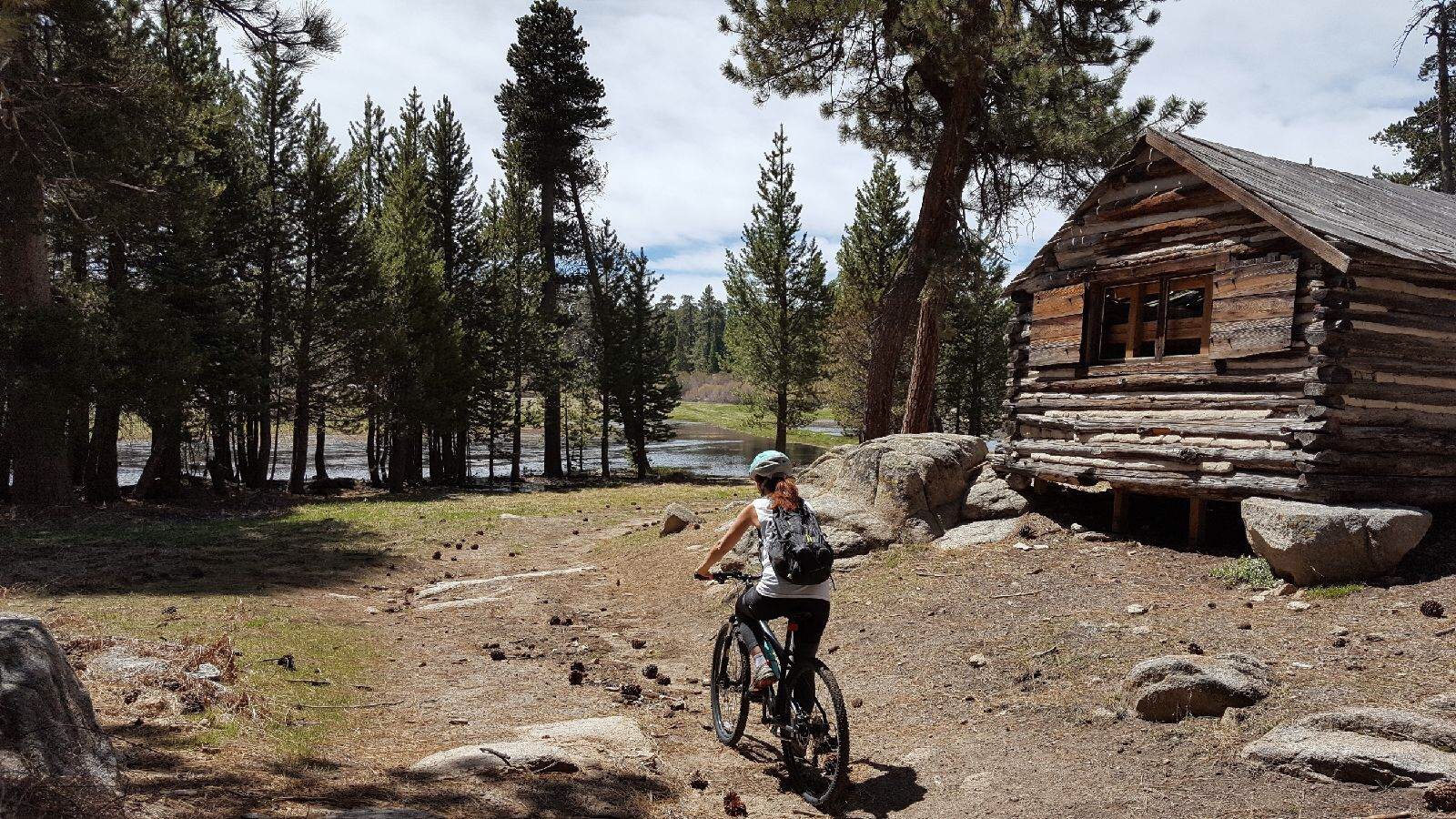 These pancakes are purely amazing! A friend gave me the idea to make these and I had an over ripe banana this morning and was growing a little tired of my Banana Almond Milk Smoothie that I have almost every single morning. Just mash the banana and mix the ingredients like regular pancakes, without the flour of course.
This is a great gluten free or Paleo version of pancakes (As long as your protein powder is gluten free. If it's not, omit it. I just add the protein to get me through my long runs). When you cook these pancakes put the heat on medium, it does take a little bit for the eggs to set, and sometimes they do stay slightly moist from the bananas.
Just a hint, these pancakes are phenomenal as a snack later. I bring them to work and eat them like a cookie! Something about the flavor of coconut oil, when you bake with it, the coconut flavor intensifies a few hours later. Spread on some cashew butter and you have instant healthy snack!
Banana Pancakes
2 ripe banana
1 tab chia seeds
3 eggs
2 scoops protein powder
1 tsp cinnamon
coconut oil, for frying pancakes
1/4 cup gluten free oats, optional
raw honey, to serve
Mash the bananas, add eggs, chia seeds, protein powder and cinnamon. Grind the oats in a blender and mix in with the banana mixture by hand. Fry each pancake in a little coconut oil and serve with raw honey.
Love this healthy recipe? Don't forget to pin it!