---
This recipe was inspired by the delicious oatmeal I had at Moonridge Coffee after Carly and I ran four miles the other morning. Straw Propeller Foods makes the absolute best pre made oatmeal cups and muesli cereals. When I saw curry flavoured oatmeal I just thought that was really weird but the barista working behind the counter assured me that the curry flavor was the best one they had!
I did try it and it was good but I knew I could create a better one! I like mine too because it's not loaded with sugar. It is just sweetened with dried fruit!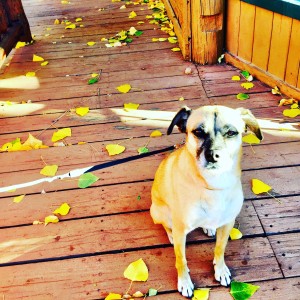 Curried Raisin Oatmeal with Buckwheat Groats
1 cup steel cut oats
1/2 cup buckwheat groats
1/2 cup almond milk
1/2 teaspoon cinnamon
1/2 teaspoon curry powder
1/2 teaspoon turmeric powder
1/4 cup golden raisins
1/8 cup walnut pieces
Cook the buck wheat groats and the oats according to directions. I usually do this the night before and set them aside for the morning.
Heat the almond milk. (If you have an espresso mean, steam the milk.) Stir in the curry powder, turmeric, dates, cinnamon and golden rasins. Add this to the oatmeal and buckwheat groats. Top with walnuts.