It felt like a normal run of the mill Thursday. So I decided to take Carly for a walk.
In a blizzard.
Five miles down a deserted dirt road I had never explored before.
Obviously Mary would join me on this adventure with her adorable Lhasa Apso who hates the snow, Charlie. Charlie has no idea her people ( doggie people that is) come from Tibet and the mountains and yeah, snow.
Charlie's day already got off to a stressful start as Mary left her doggie in my AWD SUV while she was moving her 2WD car to a better parking area. Charlie refused to stay in the back with hyper excited Carly who wanted to play with her and instead of staying in the back with Carly she repeatably jumped into the front seat with me. Which caused me to raise my voice and yell. Poor Charlie got so scared when I yelled at her.
Mary and I are pretty sure she thought that Mary had abandoned her with the crazy dog Carly forever. Yup, Charlie thought she had been left "at the farm"
Mary's car parked safely and Mary and Charlie reunited we were ready to start off roading and explore towards Coons Creek.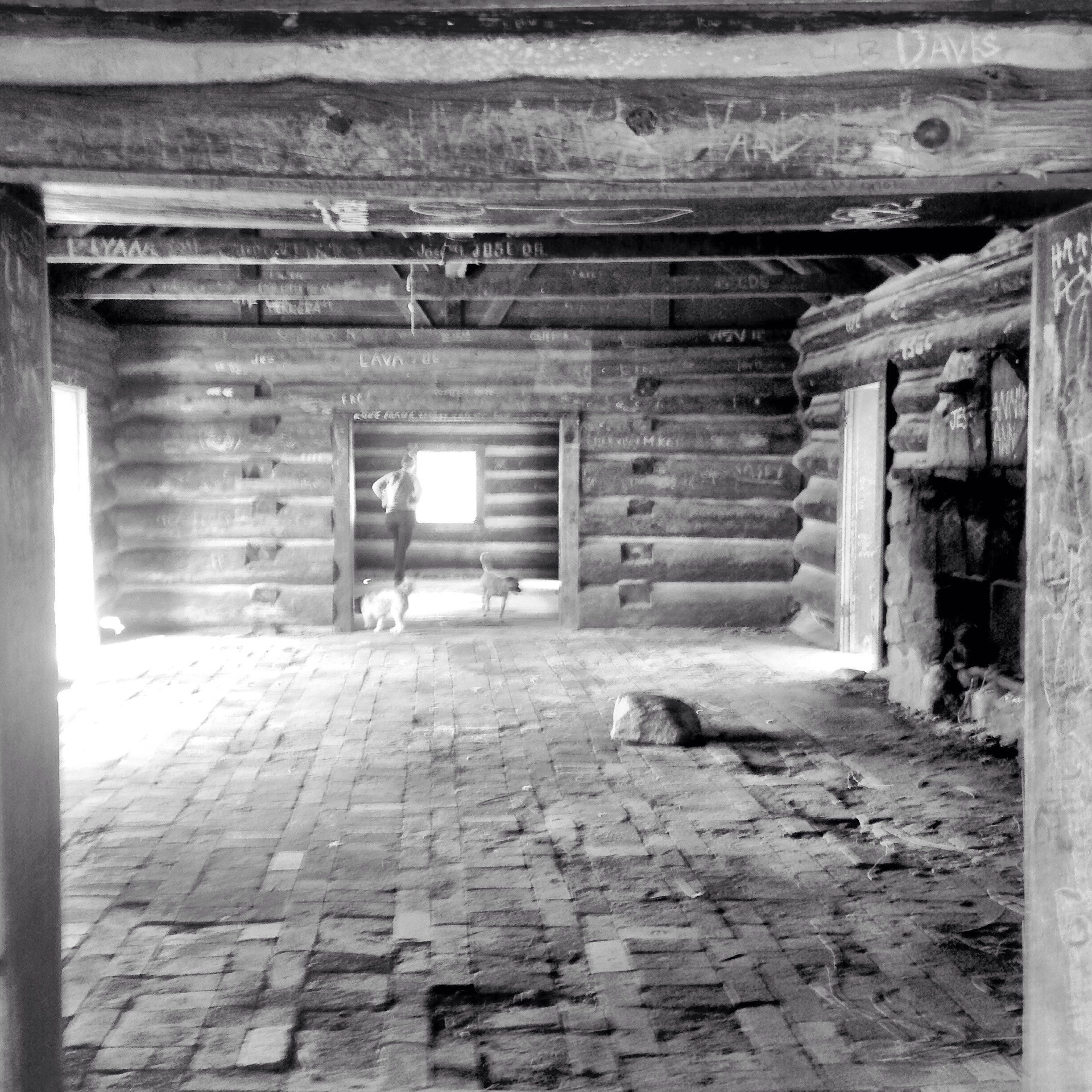 I had never been down this road more than a mile and it was exciting to explore a part of my mountain that was actually new to me. We parked the car about five miles up the dirt road and decided to walk as the dogs were about to poop themselves in excitement.
Once we released the hounds it was a some what easy slightly up hill walk past tons of Yellow Post Camp sites.
Yellow Post Camp sites are awesome! You can camp there for free for up to sixteen days! We have them scattered all over our mountains, between Running Springs and Big Bear.
They are all in secluded areas; no one else camping around you for miles. There is just a fire ring and a picnic table at each site. Other than that they are primitive. If you don't mind pooping in the woods and not showering, yellow post is the way to go.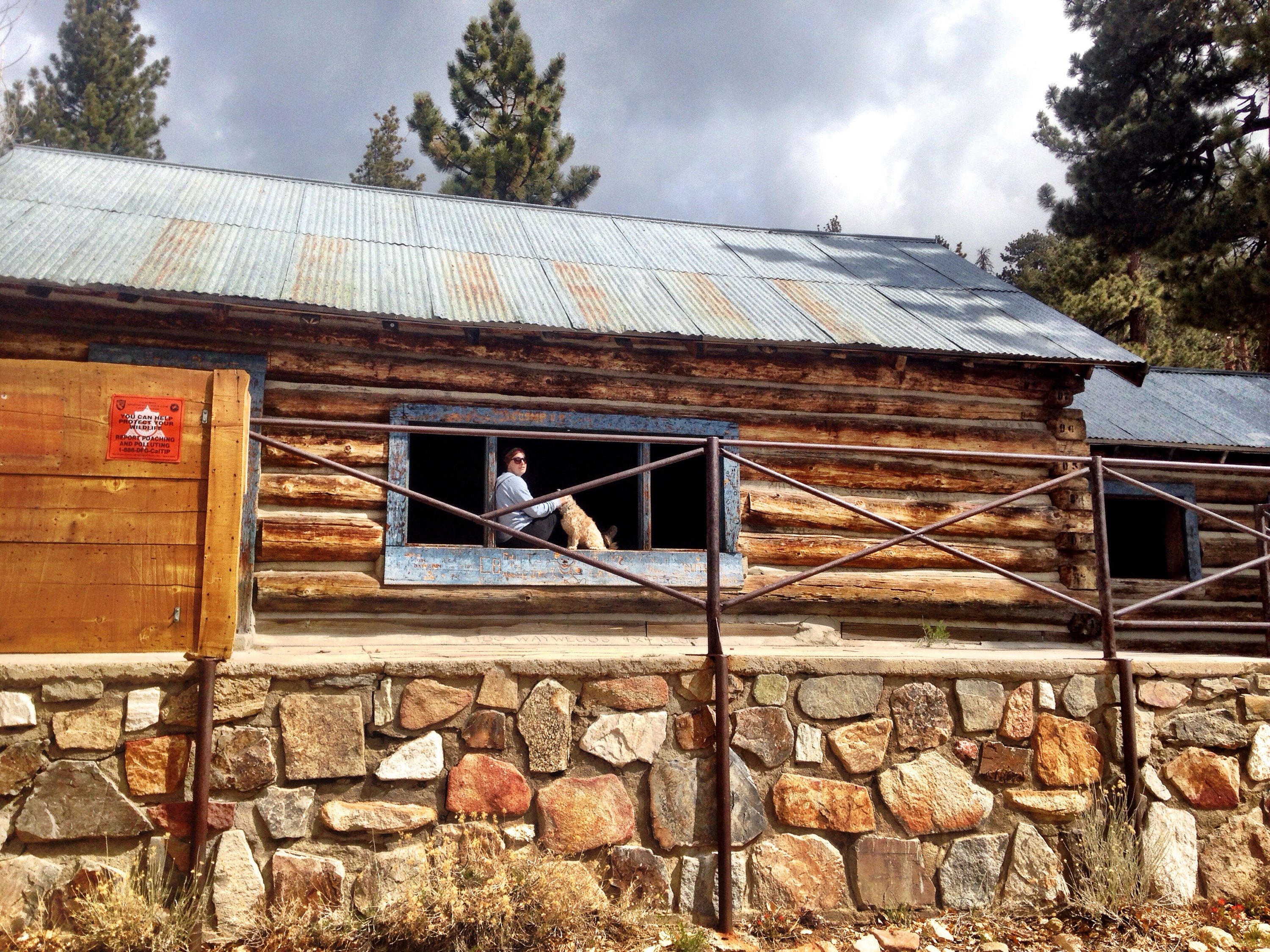 Or you could always camp at the completely awesome Coon Creek Cabin. Isn't this place so cool?
We had such a great time exploring this new area that we were not really looking at the skies to much until it started to get chilly. It was than that we realized both sides of the sky were almost black with rain clouds aside form the one sunny spot we were hiking in.
The clouds were moving in fast so we turned the dogs around near Coon Creek Jumpoff and made our way back to the car. Not in enough time though. It started dumping snow on us more than a mile from my SUV which was parked some where down a long dirt road.
Mary and Charlie were a little concerned about the heavy snow fall but this was April snow not January snow.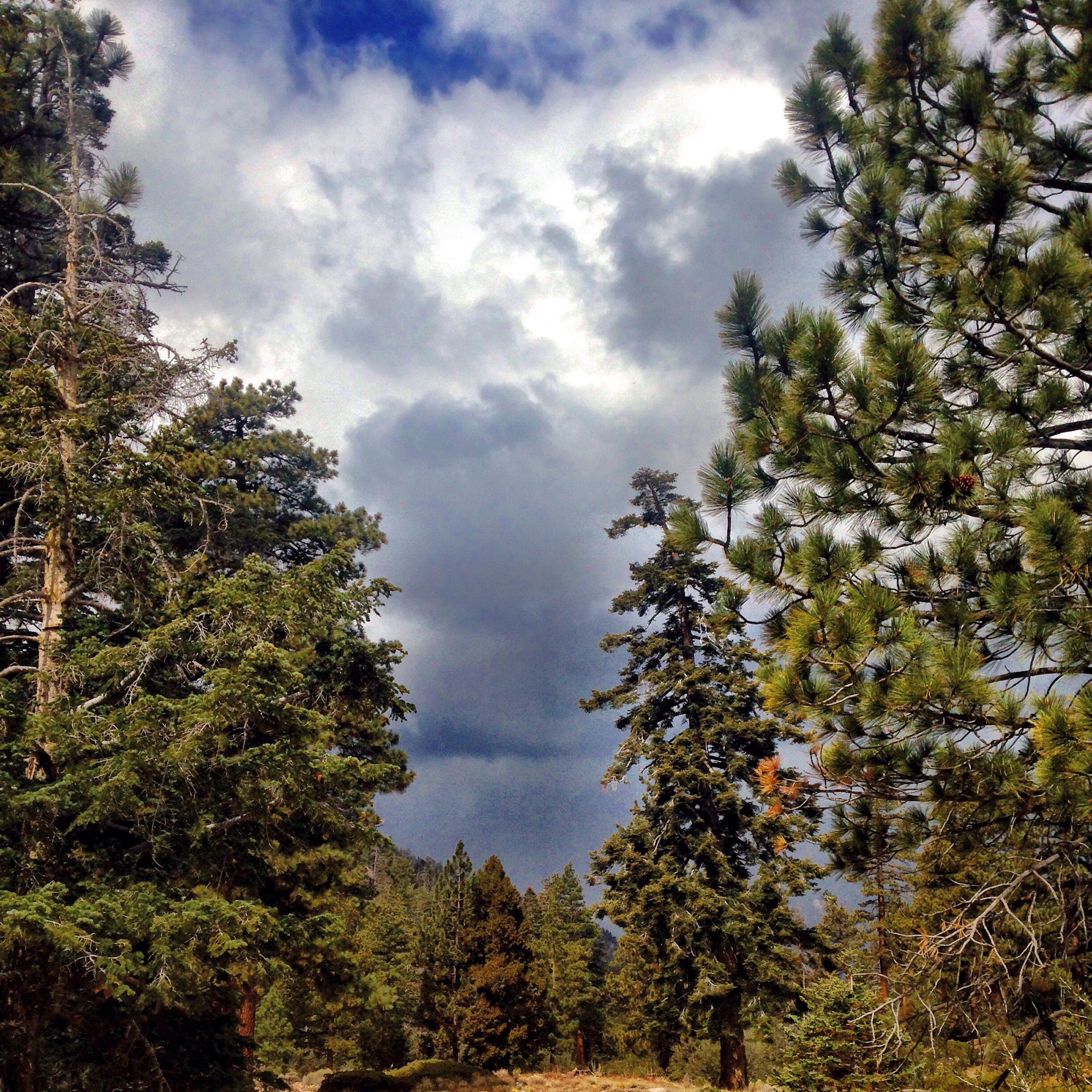 When we finally reached the car it was 37 degrees; barely warm enough to even snow! We managed to four wheel out of there with no problem and every one made it home safe.
This tasty home made Cliff Bar is what I was enjoying today as my trail snack.
I'm always trying to find something to do with the pulp left over from juicing carrots and apples. Making homemade Cliff Bars to munch on the trail is a great use for this protein packed by product. These make a great fast, breakfast on the go treat also.
These are gluten free also!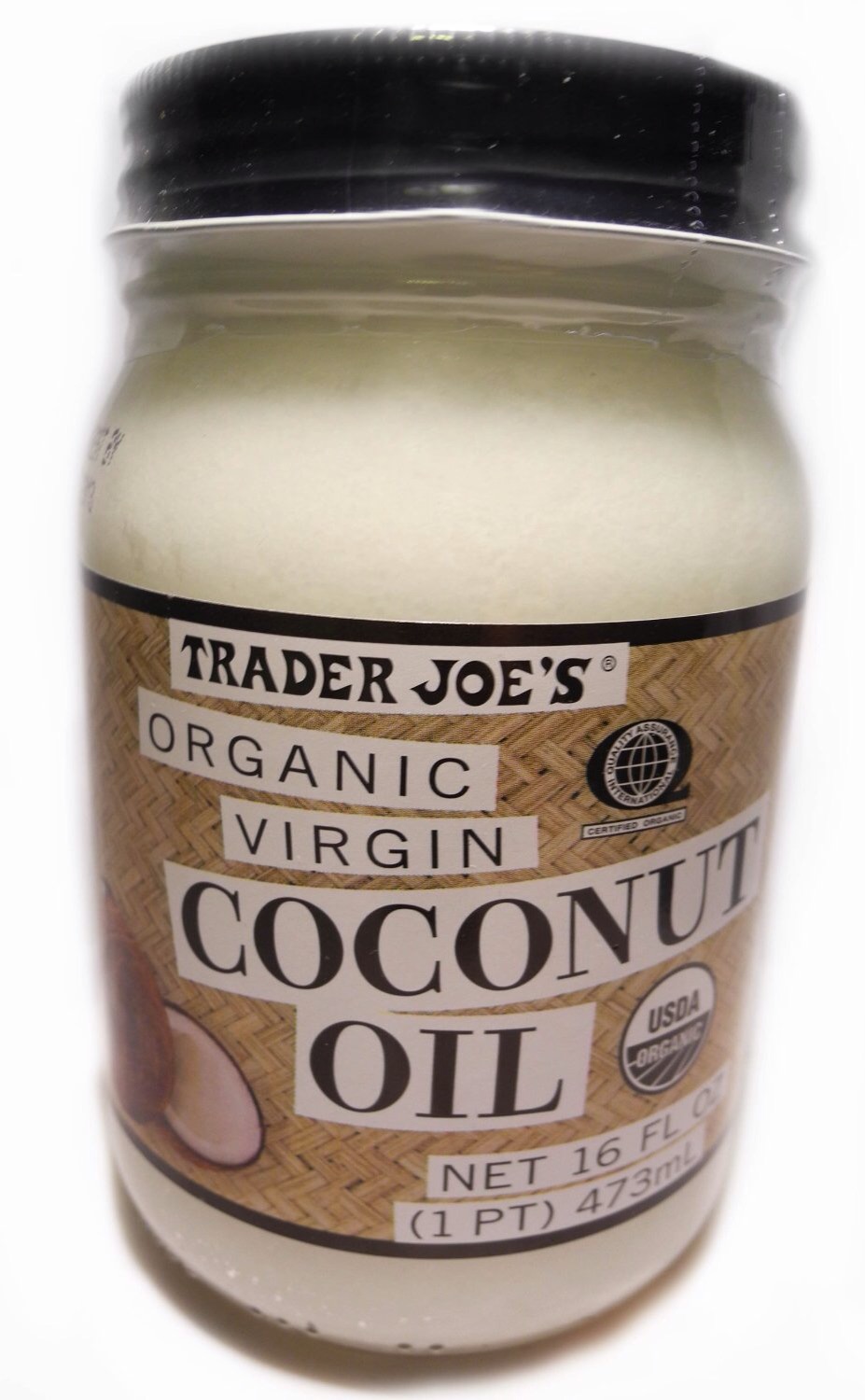 Carrot Coconut Date Protein Bars
1 cup shredded carrots
3 dates, pitted
1 tsp coconut oil
3 tab walnuts
1/2 tsp grated ginger
1 tsp vanilla
1/2 cup almond meal
In a nutri bullet combine all the ingredients.
Place the batter in a small baking dish.
Bake at 350 for 15-20 minutes until slightly brown.