It was September 16th and overnight autumn was here with chilly breezes, ripe golden delicious apples on the trees and pine needles covering the back yard pavers. Life in a small mountain resort town at 7,000 feet means when fall shows up at our doorstep, summers hot days are definitely over almost before you can say pumpkin spice latté.
We woke up early on this September morning, pulled on jackets and sweats to set out to water the plants, the forest of poppies, basil and mint that had sprung up over night late in the late summer. The wanderlust got us bad this summer and we spent so many days traveling away from our pine filled mountain hamlet that the fruits of the garden were mostly ignored and that's how I find myself on this autumn morning with a green herby conundrum.
What the hell do I do with a forest of basil that will freeze in a night or so when the temperature will surely dip below 30 degrees?
Besides obsessively checking the weather every eight hours or so, I have been texting all our neighbors and friends to see who may be driving into the city this week because I need to make a big ass bowl of pesto stat, and that means I need to replace my rancid pine nuts in the pantry with fresh ones and also who the hell ate all the Pecorino Romano cheese? Living in a remote ski town means the closest Trader Joe's or natural health food store is at least an hour away, and I don't feel like paying double the prices for imported cheeses and healthy nuts. My quest for pine nuts is kind of ironic, as our backyard is covered with pine nuts those rascal squirrels have knocked out of our pine trees in the last week.
I have always had a brown thumb. Growing fruits and veggies has just never been what I excel at, but here amongst the pine trees of Big Bear Lake, California our garden is just out of control this year! We need desperately to make some pesto and mojitos or maybe some mint chutney because our herb garden is a forest of herby goodness.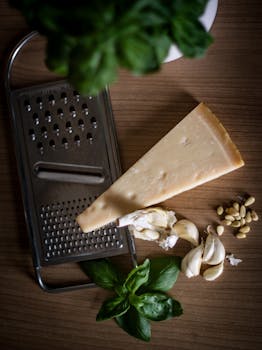 So what is my favorite thing to do with homemade pesto? Obviously slapping it on a pizza crust on the BBQ is the tastiest way to go. If you don't have crazy food allergies (I do) to things like white flour and piles of cheese. This autumn when I make my favorite basil pesto I will be serving it in a healthy protein bowl with grilled Argentine shrimp. I buy the Argentine or Patagonia frozen shrimp at either Stater Brothers (Here in southern California) or Trader Joe's when I do get off the mountain. These giant red shrimp are the tastiest crustaceans you can find anywhere locally!
Brown Rice Protein Bowl with Fennel, Pesto and Argentine Shrimp
1 cup brown rice
12 large argentine shrimp
2 teaspoons olive oil
1/2 a lemon
1 heirloom tomato, roasted in the oven and chopped
1/2 a head of fennel, chopped and cooked in olive oil
Marinate the shrimp for at least thirty minutes in the olive oil and lemon juice. These giant red shrimp are so tasty, this is all they need before grilling them for just a few moments. Serve the shrimp over a bed of brown rice, with the roasted tomato and chopped fennel. Serve with the pesto sauce.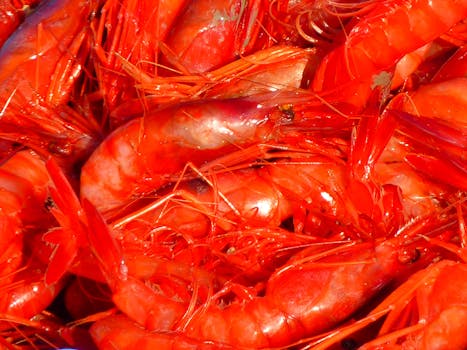 Pesto
1 head roasted garlic
1/2 cup pecorino Romano cheese
1 cup pine nuts
2 cups fresh basil
1/2 cup olive oil
Just a few reaper chili flakes
Salt and pepper to taste
Combine all in the blender until smooth.
Love this fall recipe? Don't forget to pin it!