On a cold and wintry morning you really need to wake up to a bacon filled hot breakfast. Especially if lots of wine was involved the night prior.
"Oh the weather outside is blizzardly" I may or may not have just sung those words to our dogs.
Yes, I realize that blizzardly is not a real word. It's a word I make up while enjoying blizzard like weather while also drinking wine.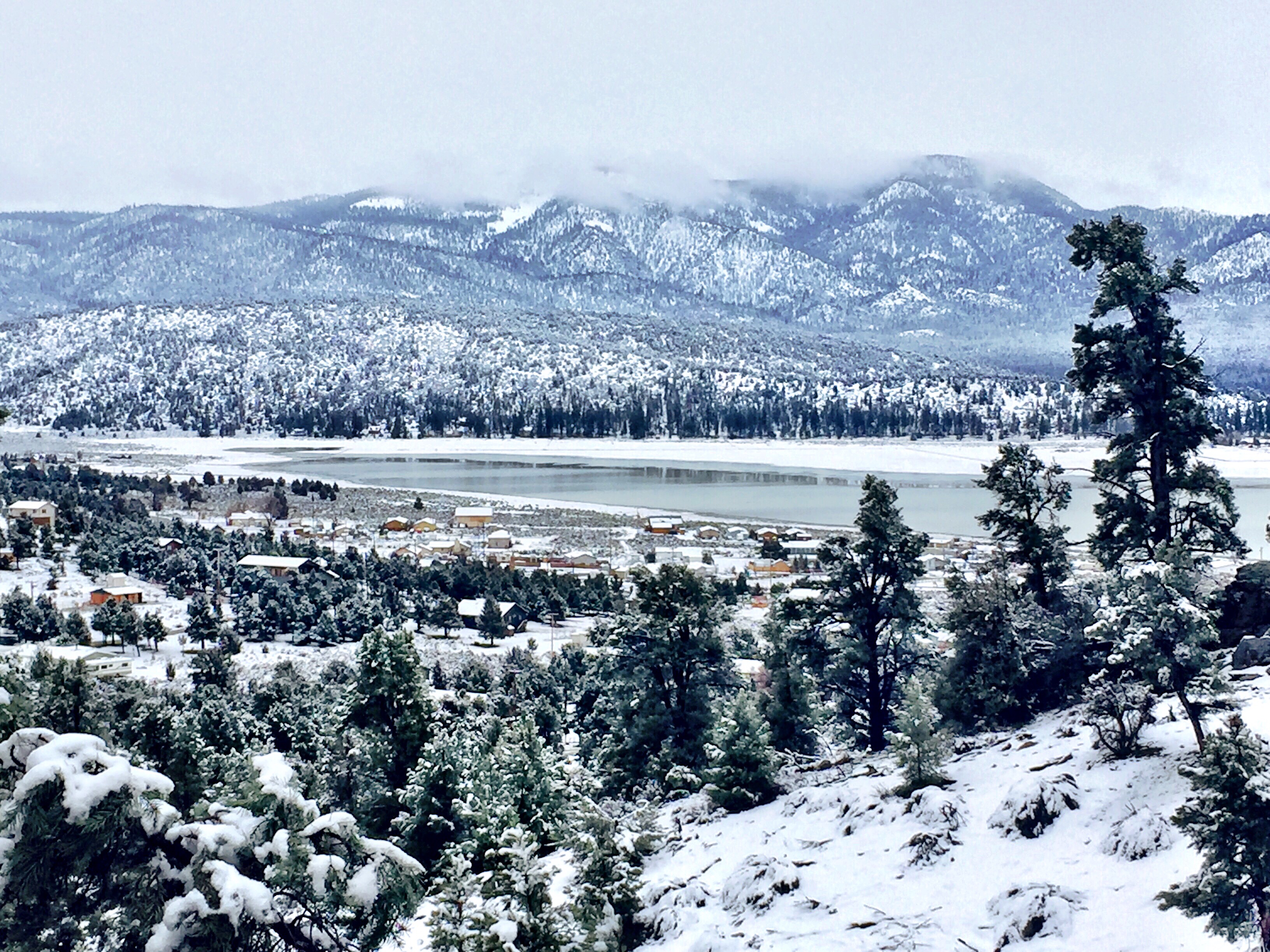 I don't know if there is a better way to spend a Saturday besides watching horse racing with my love and experiencing blizzard like weather outside while a fire blazes away in the fireplace and my man cooks Venison Vindaloo for our friends and neighbors for one our monthly authentic Indian dinners in a few hours.
Snowy days like this, life in the Big Bear Valley are just awesome.
Here at home in our small mountain hamlet there are days when we spend hours in the woods hiking and exploring all kinds of pirate trails that lead us deep into the alpine filled forest. Or we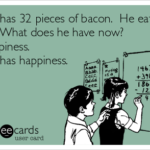 spend the mornings in July and August on the mountain bikes as my dog runs the single track trails just as fast as she can.
Now that it's the colder winter months, on stormy days like today we spent the entire afternoon with a fire roaring in the wood stove, sipping chai tea and reading a good book while our plethora of beasts enjoyed being inside for the day and some what kind of behaved.
On a chilly winters morning as you sip a hot latte you need a good healthy yet filing winter's breakfast.
This is one of my favorite go to breakfasts. I normally bake the sweet potatoes the night before in the oven when I make dinner. Than just keep them cold in the fridge overnight. Whenever I make this filling breakfast with organic sweet potatoes I always mix the sweet potato skins in with our dogs kibble. They go crazy for fancy sweet potato kibble!
I serve this with eggs fried in a little coconut oil or a poached egg.
Bacon and Thyme Breakfast Sweet Potatoes
1 sweet potato
½ a package of bacon, pre-cooked
1 teaspoon fresh thyme, chopped
Drain the bacon grease from the skillet. If using just one sweet potato leave very little bacon grease. If you are cooking for more than two people save more bacon grease.
Slice the baked sweet potatoes into wedges and fry in the leftover bacon drippings. Add the thyme when the sweet potatoes are cooked well on each side. Continue to brown the sweet potatoes for one minute.
Serve with your favorite kind of eggs. (In front of a roaring fire, of course)
Like this recipe? Don't forget to pin it!