Last night my boyfriend thundered up the stairs of our vacation tree house home at midnight like a herd of bison were chasing after
him. He begged me to get out of my nice warm bed as there were multiple elephants right outside our door feeding on the branches that grew right outside our tree house vacation hideaway.
We walked out onto the balcony and listened to the rumbling and crunching in the underbrush and both felt very thankful he hadn't been charged at between his sprint from the Jeep to the steps of our treehouse at Jungle Retreat.
This is how we spend our evenings in the jungle of southern India. When we are not on a night time safari hunting down (with cameras) more pachyderms, sambors (big ass deer) mouse deer and chameleons.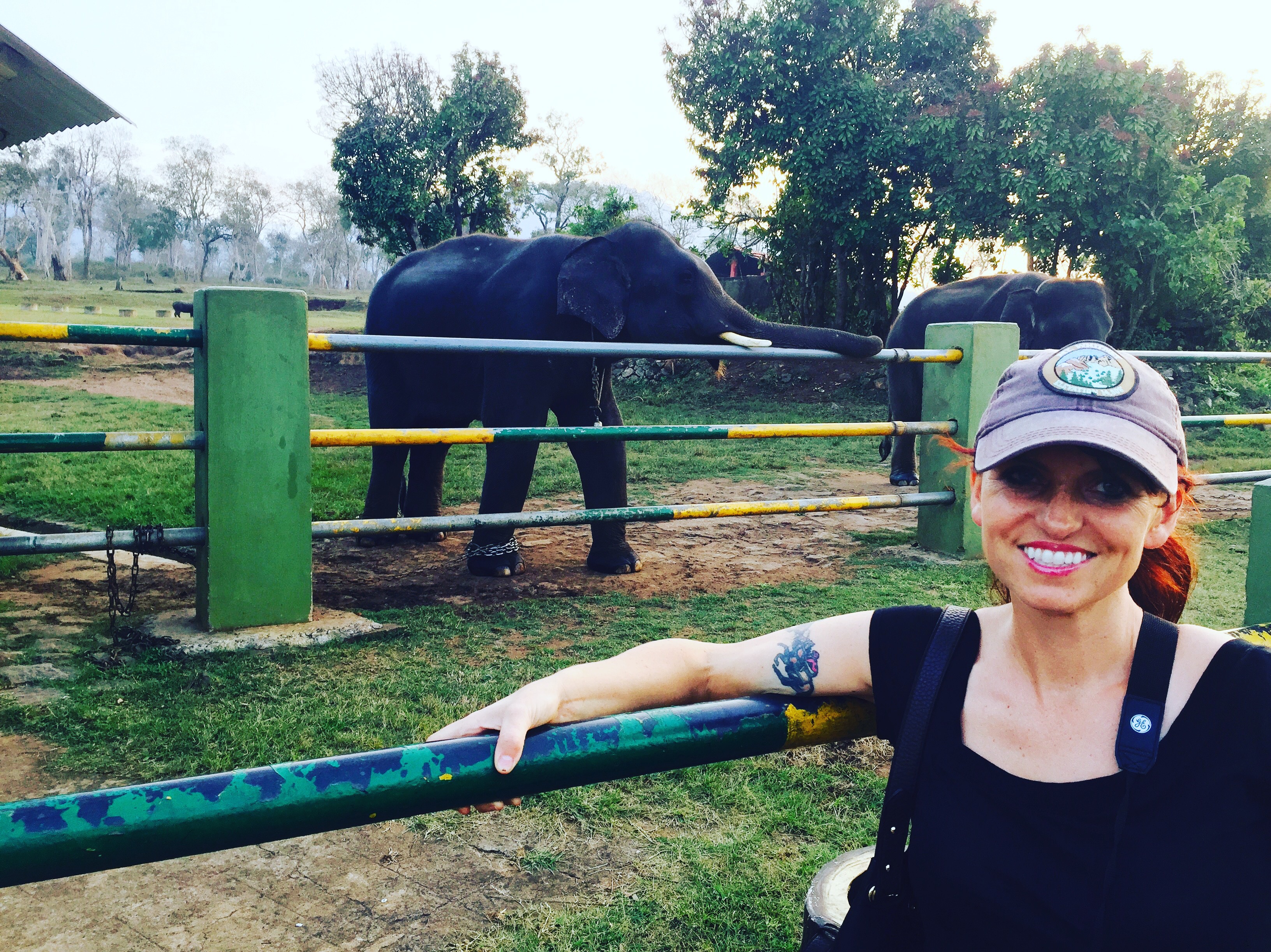 After all this elephant hunting safari good times we are usually starved by the time we get back to the hotel for dinner. Our resort at Jungle Retreat featured phenomenal coconut chutney; some of the very best I have ever tasted! This is my version of a spicy tomato chutney I had while on holiday in India.
Spicy Tomato Chutney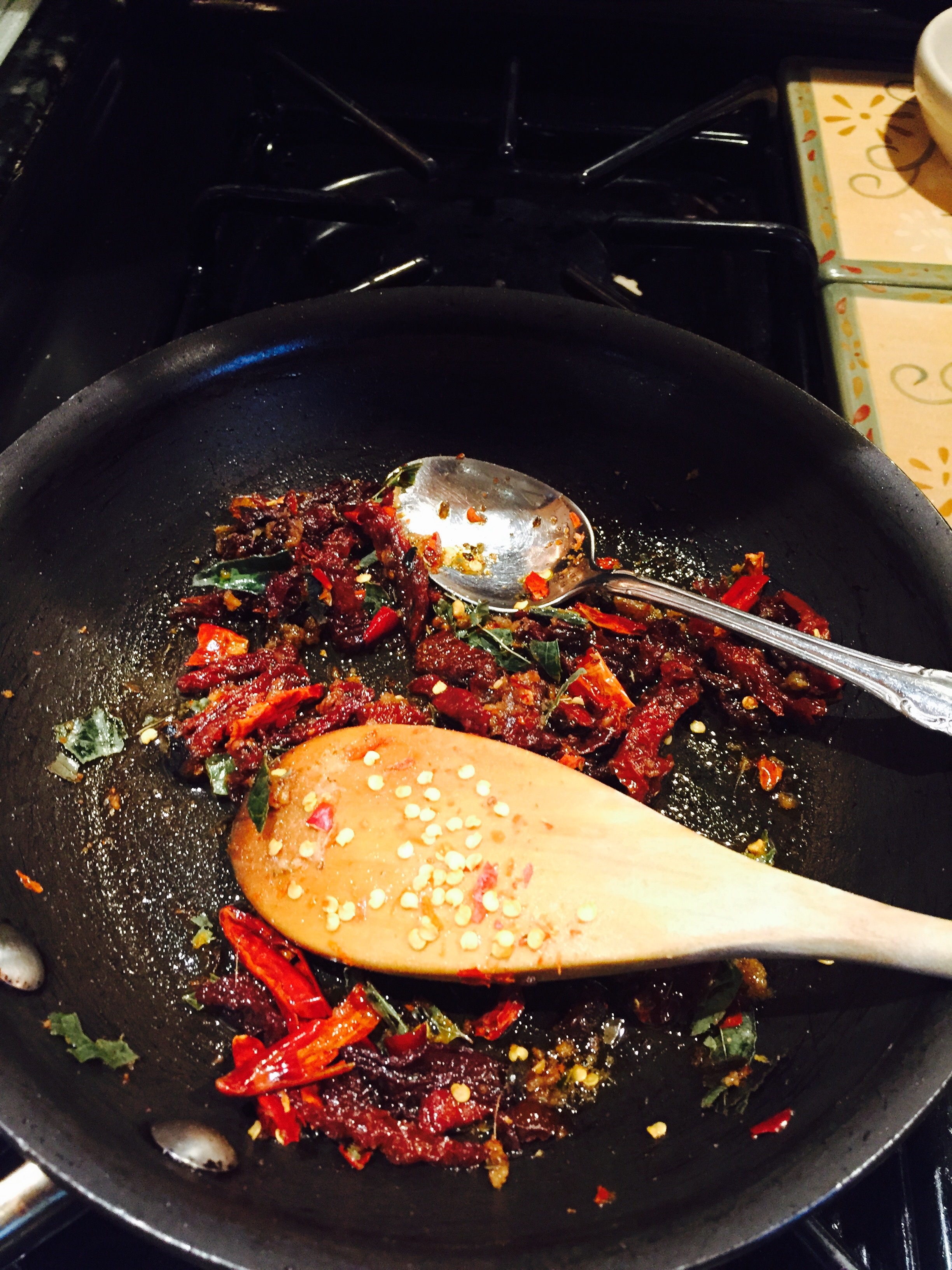 1 whole coconut, meat scooped out and ground up well
3 teaspoons sun dried tomatoes that had been packed in oil
1/2 cup roasted chickpeas
2-3 red Chinese dried chilies
1 teaspoon ginger paste
1 teaspoon garlic paste
1 teaspoon salt
4 curry leaves, chopped slightly
1 teaspoon ghee
Grind up the chickpeas, coconut, ginger, garlic and tomatoes all together in a nutribullet. Add salt and a little water until smooth.
Heat the oils and fry the curry leaves. Chop up the curry leaves. Garnish the chutney with these curry leaves.