Some days I bike twenty miles. Okay, actually one day recently I mountain biked twenty miles. When I put myself through a hellish workout easy sashimi for dinner sounds amazing! Today's bike ride wasn't easy, not at all. That right there was the longest ride I ever have done in my life and it included a lot of blood, sweat and tears. (And maybe day dreaming about fresh cut fish with lots of wasabi) The blood sweat and tears part came from a fall at about mile three (In which I powered through and kept going; Yea!) Not only did I come out of this hike destroyed physically but my little dog was slightly injured as well.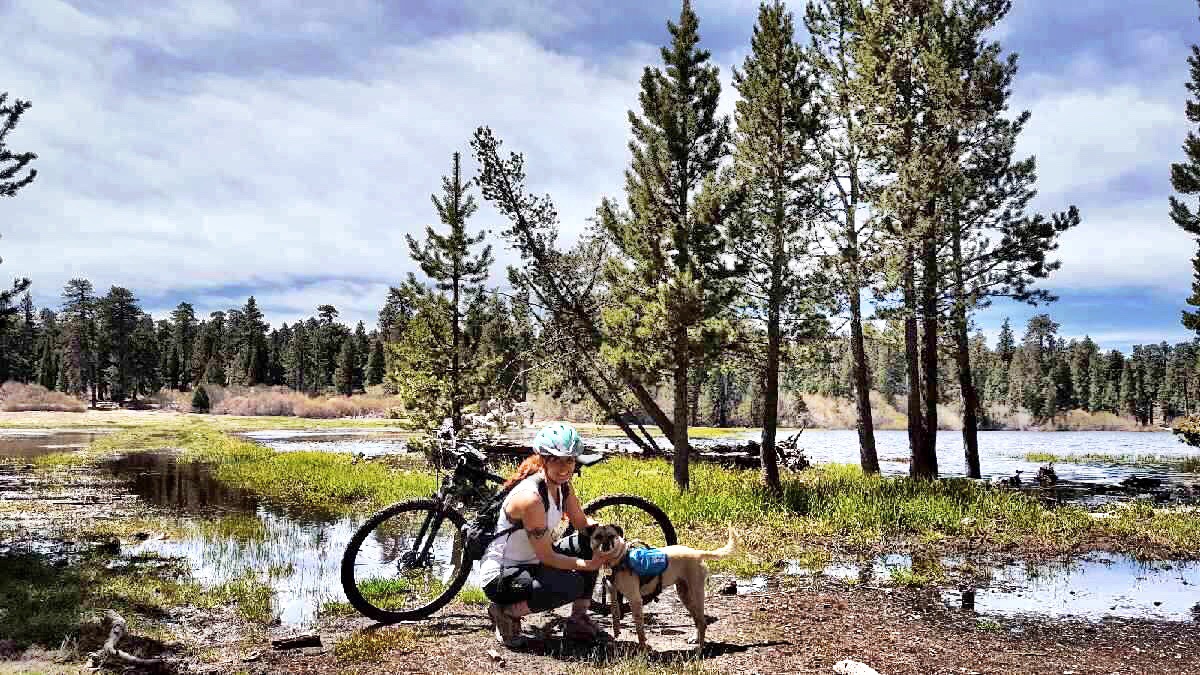 We may both be slightly out of shape since last fall. Last fall we were scampering up mountain passes, easily hiking to the tops of mountain peaks and hiking almost eighteen miles in a day. That was before my knee started killing me on February 1st and I have barely hiked since that day.
So here we are, in mountain biking world. Mountain biking does not hurt my knee so I have pedaling up and down our mountain trails almost every day. I really do love mountain biking but hiking and trails running are my true loves and I miss them passionately.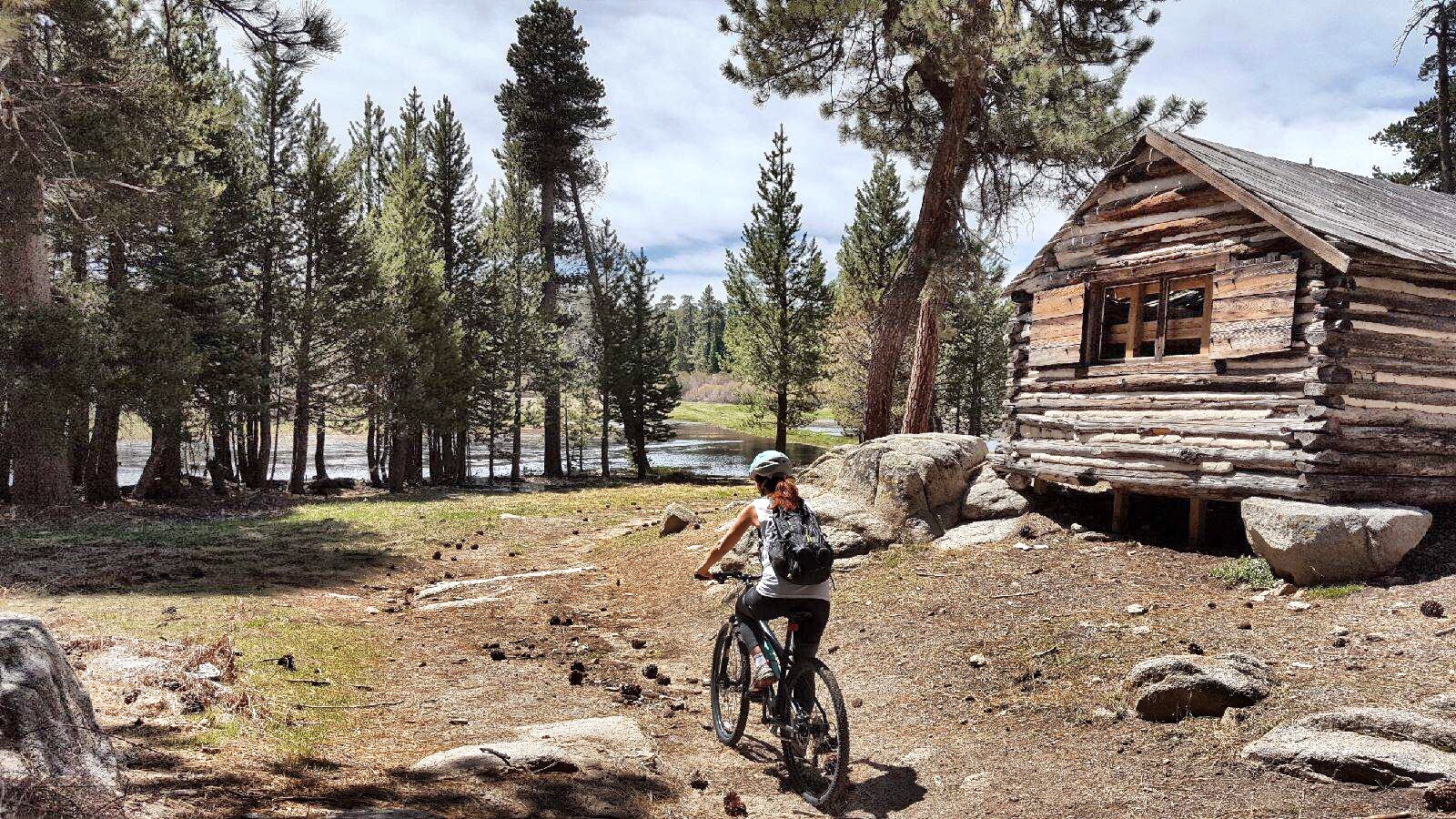 On a day when I hike or bike twenty miles I need to inhale some protein sashimi style when I get back home.
This sashimi bowl has got to be one of the healthiest dinners I make. Not only that but it may be one of the most delicious.
Literally this is one of the dinners my boyfriend requests the most. What is super great about this meal is that I can defrost the fish and have a sashimi dinner ready to go in ten minutes.
Yes, I use frozen fish.
There are two reasons for this.
Most fresh fish you buy in the grocery was previously frozen.
Number one most of the expensive fish you buy in any U.S. grocery store was previously frozen anyways. You may as well just buy the frozen stuff, flash frozen at sea!
It's so convenient to always have frozen fish in the freezer
I live in a ski town and buying fresh ahi or albacore is no walk in the park. Even if you can find good quality fresh albacore at Von's, it's always previously frozen anyways! We live one hundred miles from the ocean and good quality fresh fish is just not easy for us to find up here at 6,000 feet. I always have frozen albacore, ahi or salmon in the freezer. I always have avocados and fresh bags of veggies on hand so I can literally make this easy dinner any nights I need a easy extremely healthy, low carb, gluten free dinner
Albacore Sashimi  Avocado and Broccoli Bowl
2 albacore fillets (You can also use ahi or salmon)
1 bag fresh veggies, steamed (broccoli, snow peas, broccoli slaw, etc)
2 avocados
Your favorite sushi sauces (I use homemade Sriracha mayo, wasabi cream sauce and eel sauce)
1 lemon sliced super thin
Pickled ginger
You can also add sushi rice boiled with a little fresh ginger and rice wine vinegar but we usually skip the rice and go low carb.
Slice up the fish and the lemon slices. Layer the veggies in a bowl, add the fish and the lemon slices, plus avocado slices. Add the slices of fish and the pickled ginger and serve the sauces on the side and dinner is served!
Love this recipe? Don't forget to pin it!