Somethings will always bring me back to that Labor Day weekend on Mt Baldy.
The smell of men's arm pits.
Throwing up orange slices and a hell of a lot of water.
The way my calves cramped up after the race (All I wanted to do was grab that box of Banana Larabars on the top shelf of Whole Foods and I couldn't stand on my tip toes to save my life!)
I suspected Mt Baldy 2012 would be the hardest obstacle to ever stand in my path and I was right.(As of 2012 that is)
Labor Day weekend 2012 feels like a lifetime ago to thirty six year old me. I was a trail runner who had completed multiple half marathons. Sure my back hurt every day but I was years away from eventually having back surgery and spending a year of my life barely able to walk
Labor Day weekend 2012 found me puking on the top of the Devil's Backbone, all of southern California 9,000 feet below me. I was dirty, I was exhausted and I had severe altitude sickness, but I would not change places with anyone for this moment if you paid me. This moment on the top of a mountain was when my competitive spirit to summit mountains and have more adventures like this one, was born.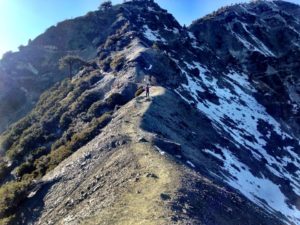 I had been training for nine months to get to this day. Every mile I ran in my New Balance trail running shoes was worth it to get here, almost at the top of a mountain overlooking all of Los Angeles.
It would take me two years to come back and summit that mountain because I would believe in my heart that on that Labor day weekend if I couldn't run to the top of Mt Baldy in 2012 I couldn't summit it. I thought I was to weak to summit a mountain like this. Two years later I would summit Mt Baldy in the snow in the spring time and summit San Gorgonio, Mt San Jacinto and Mt Whitney all in the same year. This was the year before I had back surgery and I have been fighting a losing battle everyday since I had back surgery in 2014 to get back to this moment of fitness in my life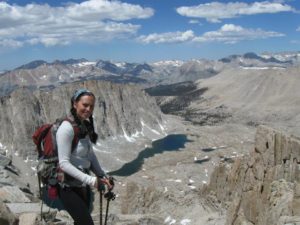 But 2017 is a new year and I am confident that this summer I will be back to summiting mountains again! You know what they say,
The mountains are calling and I must go.