It feels so good not to slip off icy Mt Baldy!
Thank god for my cat trax; these babies might have literally saved my life today. My boyfriend I decided to try to conquer Mt Baldy (Also known as Mt San Antonio to the locals) on the windiest day Southern California saw this winter. Above eight thousand feet there was a good amount of snow, but add 85 MPH wind gusts into that mix and the snow gets a lot more hazardous.
Whats completely insane is we saw many people doing this hike in shorts and we talked to tons of people who were doing this hike with little or no winter gear! I feel like some people who live in Pomona or Glendale just walked out their front doors that morning and decided to hike Mt Baldy with no thought behind this strenuous hike at all!
And you wonder why you see people getting lost and needing to be rescued off this mountain all the time?!
I used cat trax for this icy hike,  my boyfriend prefers actual crampons. I prefer how easy it is to get the cat trax on my hiking boots (And also they are lighter than carrying crampons for fourteen miles)
After a fourteen mile hike these gluten free stuffed portabellos are completely amazing! Besides being delicious they are very filling. Something about the almond meal is so much more filling than using bread crumbs. (Not to mention higher in protein and better for you!)
Four Cheese Spinach Sun Dried Tomato Stuffed Portabellos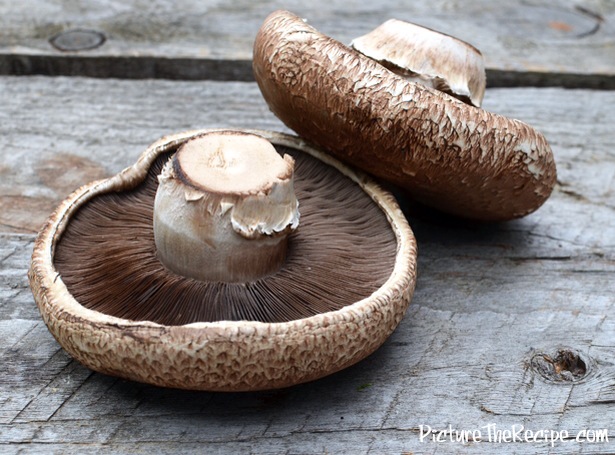 These are really the best stuffed peppers ever. Even better they are made with almond meal instead of bread crumbs so they are gluten free!
4 large portabello mushrooms
1/2 cup almond meal
1/4 cup artichoke hearts, caned
1/4 cup sun dried tomatoes in oil, drained and oil reserved
1/4 cup feta cheese
1 tsp garlic salt
1/4 cup basil
1/2 cup goat cheese
1/2 cup cream cheese
1/2 cup spinach
3 tab shredded Parmesan cheese
2 cloves roasted garlic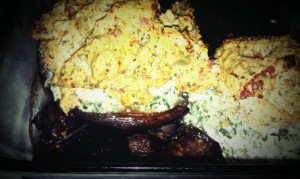 Brush the Mushrooms with the reserved sun dried tomato oil. Sprinkle with a little garlic salt and bake at 375 for fifteen minutes. Remove from oven and make the stuffing's.
In the food processor combine the artichoke hearts, sun dried tomatoes and feta. Pulse until chopped. Add the almond meal, basil and garlic salt. Add just a small amount of the reserved oil as you blend the stuffing. Just add enough to bring the stuffing together.
Remove the stuffing from the food processor and add spinach, cream cheese, Parmesan and goat cheese to the food processor. Blend this. Fill the mushroom cups with the spinach mixture, than put the almond meal layer on top. Bake at 375 for fifteen minutes.
Serve with a drizzle of balsamic glaze.