Have you ever been a breakfast hostage? Well, let me tell you, I have. And at that moment, when I was starving, and forced to not have breakfast until noon, I would have done anything for this healthy detox smoothie. Of course, on that particular day, on the highways of southern India, instead of slurping this healthy berry and apple cider vinegar filled smoothie, when we were finally allowed to inhale breakfast, I consumed an embarrassing number of puri's, which is a deep-fried Indian breakfast bread.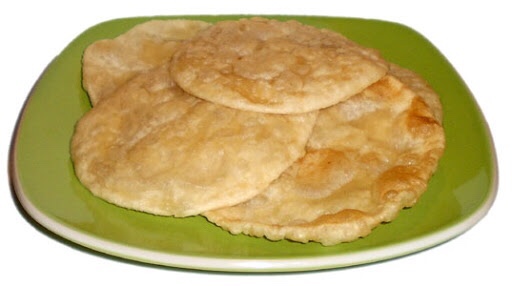 But first, to the south of India…
"Why does it smell like dog shit in here?" That's an Indian road trip question for you. If the smell of fresh dog shit isn't wafting through the air or you are probably smelling rotting garbage for five miles straight as your bus/ rental van travel trailer chugs along at thirty kilometers an hour behind road work stops, stray cows and rabid mongrel dogs sleeping in traffic, you might be in India.
That was our morning anyway. We were on the roads of Goa in between Morjim and Bangalore on this Sunday morning drive stuck behind thirty-year-old diesel fuel fume spewing lorries on highways that were sometimes paved. Yes, we were driving through the gnats, the gorgeous Blue Mountain jungles. A road trip through the ghats would have been more worthwhile on this "shortcut" if we had seen an elephant. We did not. I only have seen like four wild elephants on this India tour so far so I'm getting a bit spoiled by the constant elephant sightings.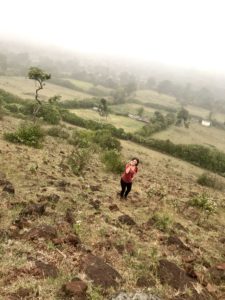 Unfortunately, we pissed off our hired driver five days ago by basically loudly complaining about why on earth he would drive us along the longest route to our beach destination, Goa possible.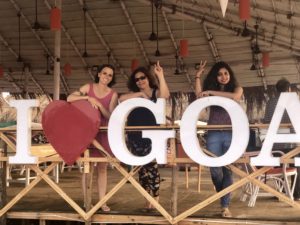 We began the drive at one a.m. Okay, actually one thirty as our amazing driver showed up late. Obviously his biological clock was already set on India time. When we all began to finally wake up around eight a.m. at the edge of the Western Ghats in a random village and parked at one of the filthiest rest stops in India, he proudly told us we were going the special way. He drives this route all the time bro!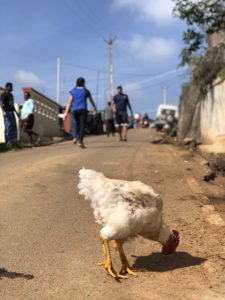 So I guess that's why he took us on a gorgeous route through jungles. We should have at least seen elephants at every corner, after all, it took us sixteen hours to complete the drive. It should have taken us twelve hours to reach Goa. So we may have been a bit bitchy by the time we reached sight of the Goan coast, still hours and hours from our destination. But at least we could see monkeys and langurs throwing poo on the sides of the roads although half the highways were dirt roads and it really slows you down driving a six hundred plus kilometer road trip at thirty kilometers an hour. We are pretty sure he took us this route to avoid paying the tolls on the nice highways, you know, the paved highways?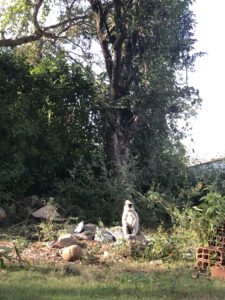 We also were set back some time-wise the first time the local police pulled him over. This dude wouldn't bribe the local police, which is customary in India. Then the police dicked him around for half an hour looking through his paperwork before finally letting him go only to set another pair of local Goan cops after us thirty minutes later. Our driver still wouldn't bribe two hundred damn rupees, and that set us back another thirty minutes while they gave us a ticket.
So obviously by Sunday a.m. as the sun had not even risen above the mongrel strewn beaches of Morjim this dude was on our shit list.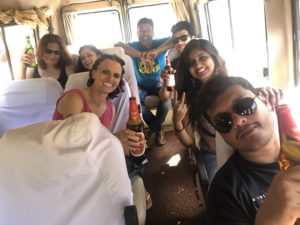 And we were apparently on his, as though we were starving he wouldn't stop the damn bus until almost noon! We were breakfast hostages!
By the time we finally stopped at a fantastic Indian family restaurant I was ready to consume about six puris and three or more hot sweet Indian coffees. The road trips and bathroom situations of India may be hellish but the sweet as sugar Indian coffees are absolutely amazing and like no coffee on earth. Yes, it's basically a cup of diabetes but I really don't care when in India.
We spent the last month on holiday in both India and Italy with a stop in London for some fish and chips and a few pints. My butter chicken and pizza clogged body feels like a cleanse is needed, stat! Not everyone is as brave as I, to drink the sour apple cider vinegar, cayenne, lemon and ginger detox "tea" that really helps detox all those holidays treats from your body come January first but let me tell you about an easier to stomach apple cider and antioxidant-filled treat. Introducing, Apple Cider and Berries Detox Smoothie! The berries in this smoothie hide the sour apple cider taste if that is not your thing.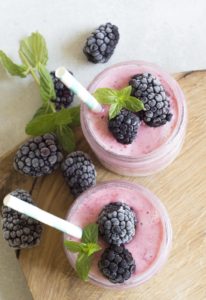 Apple Cider and Berries Detox Smoothie
1/4 cup frozen blueberries
1/4 cup frozen blackberries
1 frozen banana
1 cup almond milk
2 tbsp apple cider vinegar
1/2 teaspoon turmeric
pinch of black pepper
Combine all in a blender for the best easy detox smoothie of 2020!