I don't know if there could have been a better way to spend my birthday besides with these fantastic wagering ambassadors and friends. ( Unless I hit the pick 5) I am so truly blessed to have the most wonderful people in my life.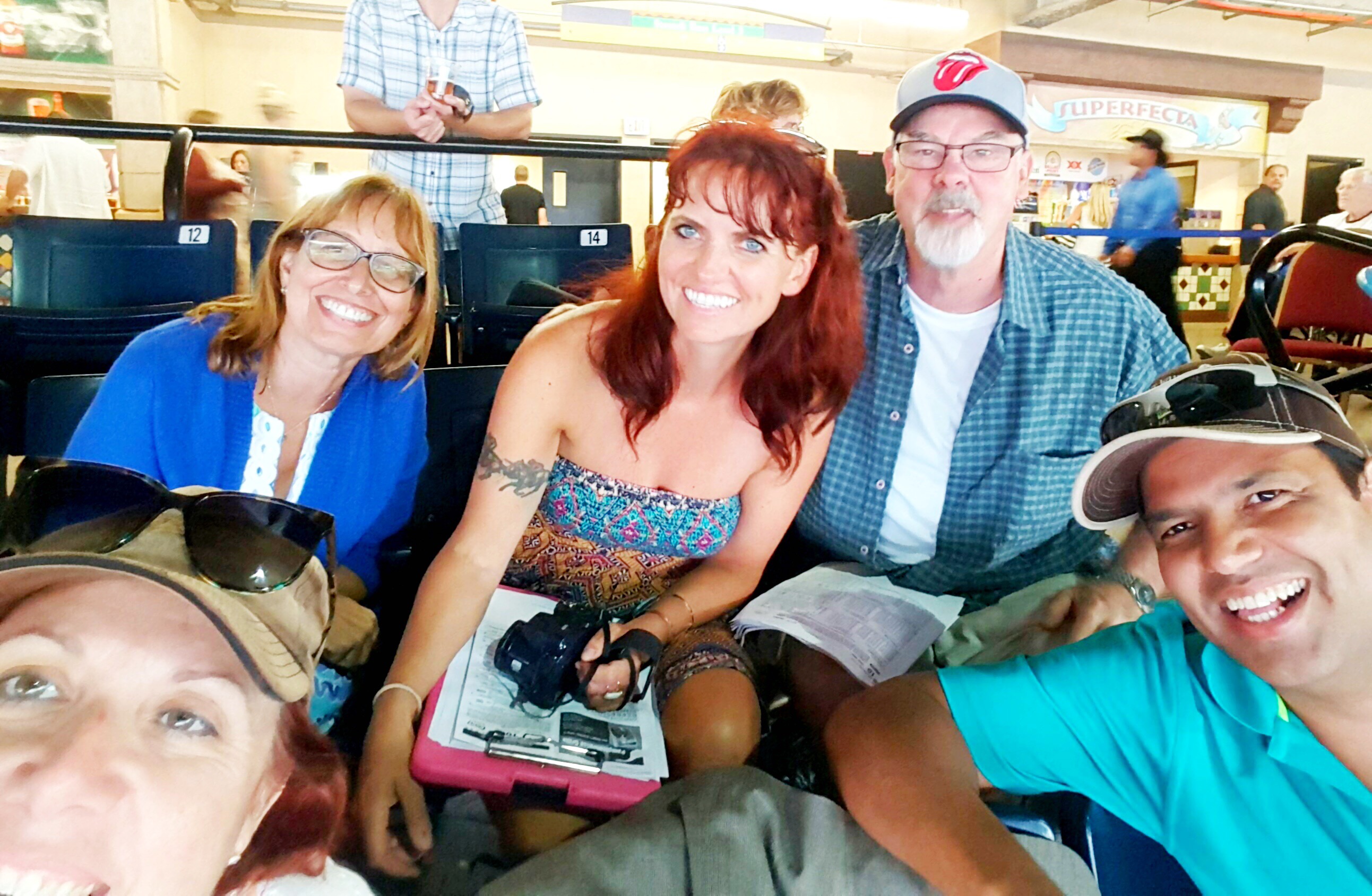 It was a truly fantastic weekend in San Diego full of ponies, cocktails, shenanigans and spätzle. ( How can you not have a great time when you are eating delicious German food?)
The best part was when my boyfriend decided to dress up as a Del Mar employee for my birthday.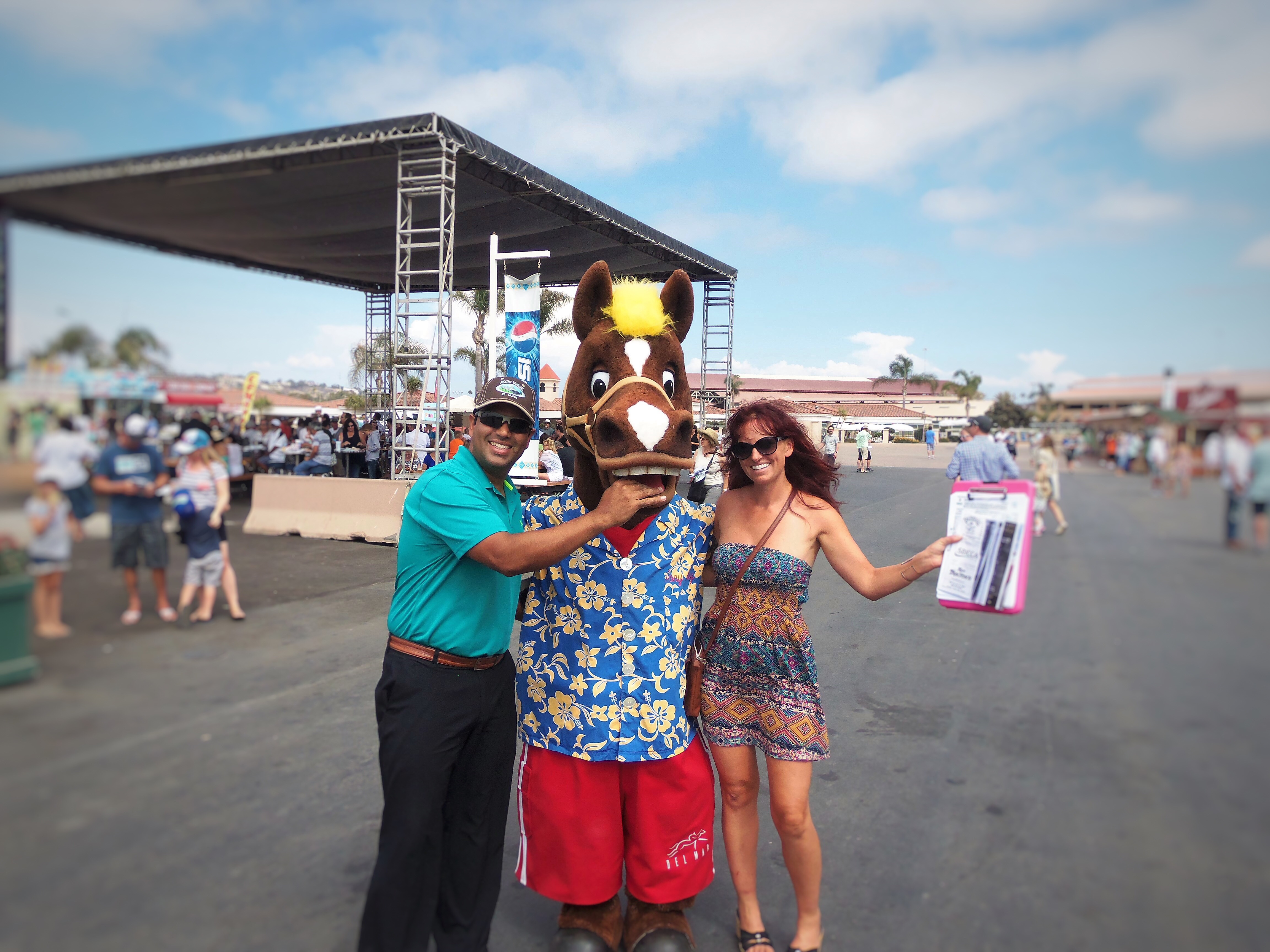 Tips! Straight from the horses mouth!
No, actually the best part was watching California Chrome's paid workout with some of my favorite people. We will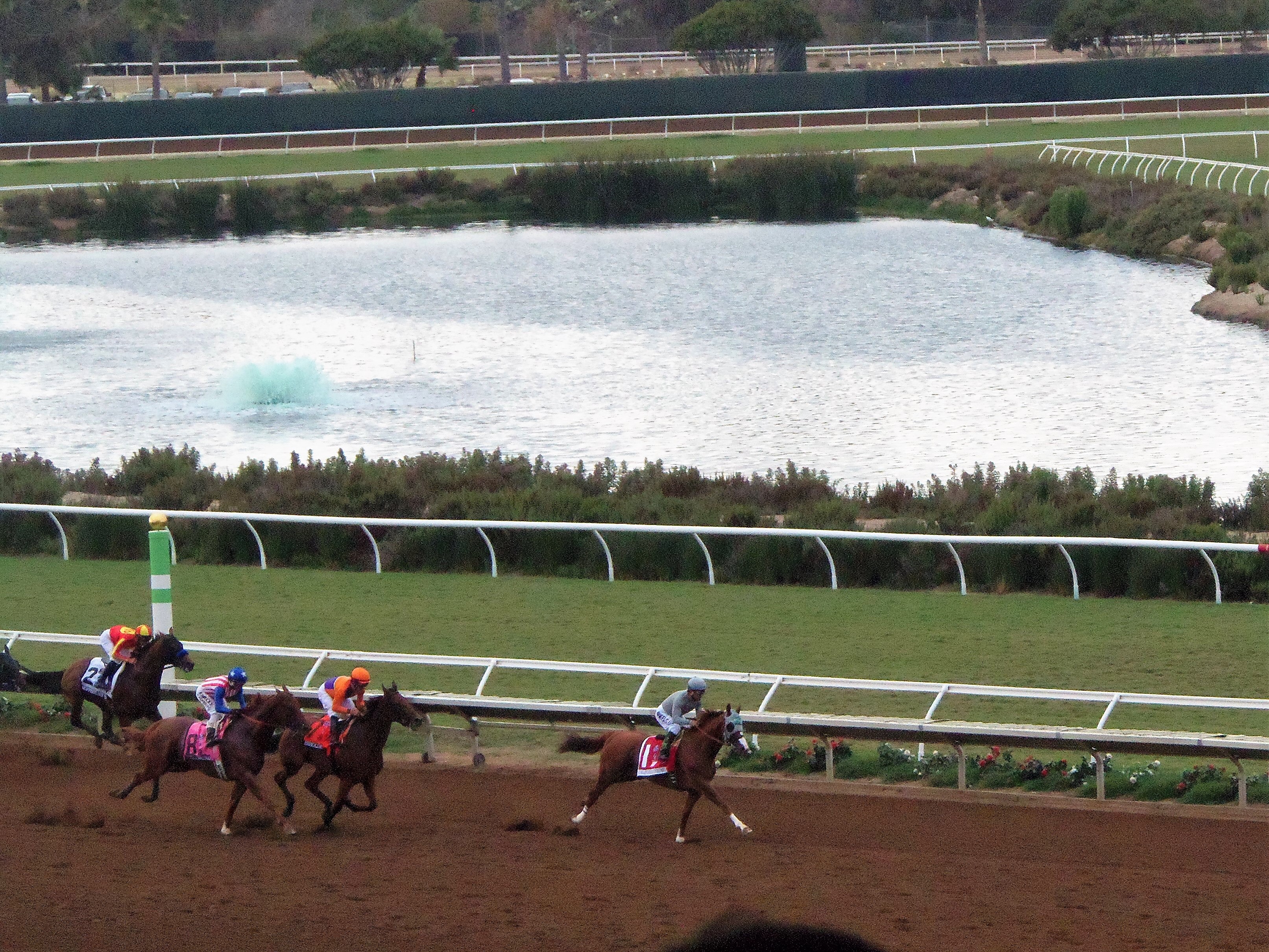 Always fondly recall my 36th birthday and this extremely historic race featuring one of the finest race horses I have seen in my life time.