I don't even know how to express in words how terrible of a place San Bernardino is. You would think in a place like this after the terrorist attack that happened last Wednesday morning that the community would be coming together in unity and peace. Wouldn't you expect peace?
As I sat at the windshield replacement shop in the absolute worst area of San Bernardino this morning getting my windshield replaced at the place that my warranty was through, you would think the people around me would be discussing the terrible things that happen in this city two ago.
Instead I heard people talking about running from the cops, saying disgusting things about cops and talking about their parol officers.
Oh that was before they tried to sell me drugs.
This is such a terrible place.
The rest of the world is probably watching this unfolding in this city and is feeling sorry for a city that's so beyond hope or repair and filled with the most lowlife criminals.
After my morning in San Bernardino I'm buying a tazor.
I'm going to have to go home and make some heart warming curry too, to get myself out of the funk this disgusting city puts me in. This is why we live in the mountain communities; to get away from the crime and the horrible things we see and hear off the mountain in the city.
Easy Cauliflower Curried Rice
1 head cauliflower, cut into bite size pieces
1 teaspoon grated ginger
1 teaspoon grated garlic
2 stalks lemongrass, pounded with a mallet to express the flavor
2 tablespoons coconut oil
1 cup water
1 teaspoon turmeric
1 teaspoon curry powder
1 teaspoon ground chili
1/2 teaspoon salt
1 can coconut milk
1 lime, juiced
Heat the coconut oil and cook down the ginger garlic. Add the turmeric, chili powder, chili powder and salt. Add the water and the stalk of lemongrass. Bring to a boil and then lower to a simmer and let simmer twenty minutes.
While this is simmering, rice the cauliflower in a nutri bullet or food processor.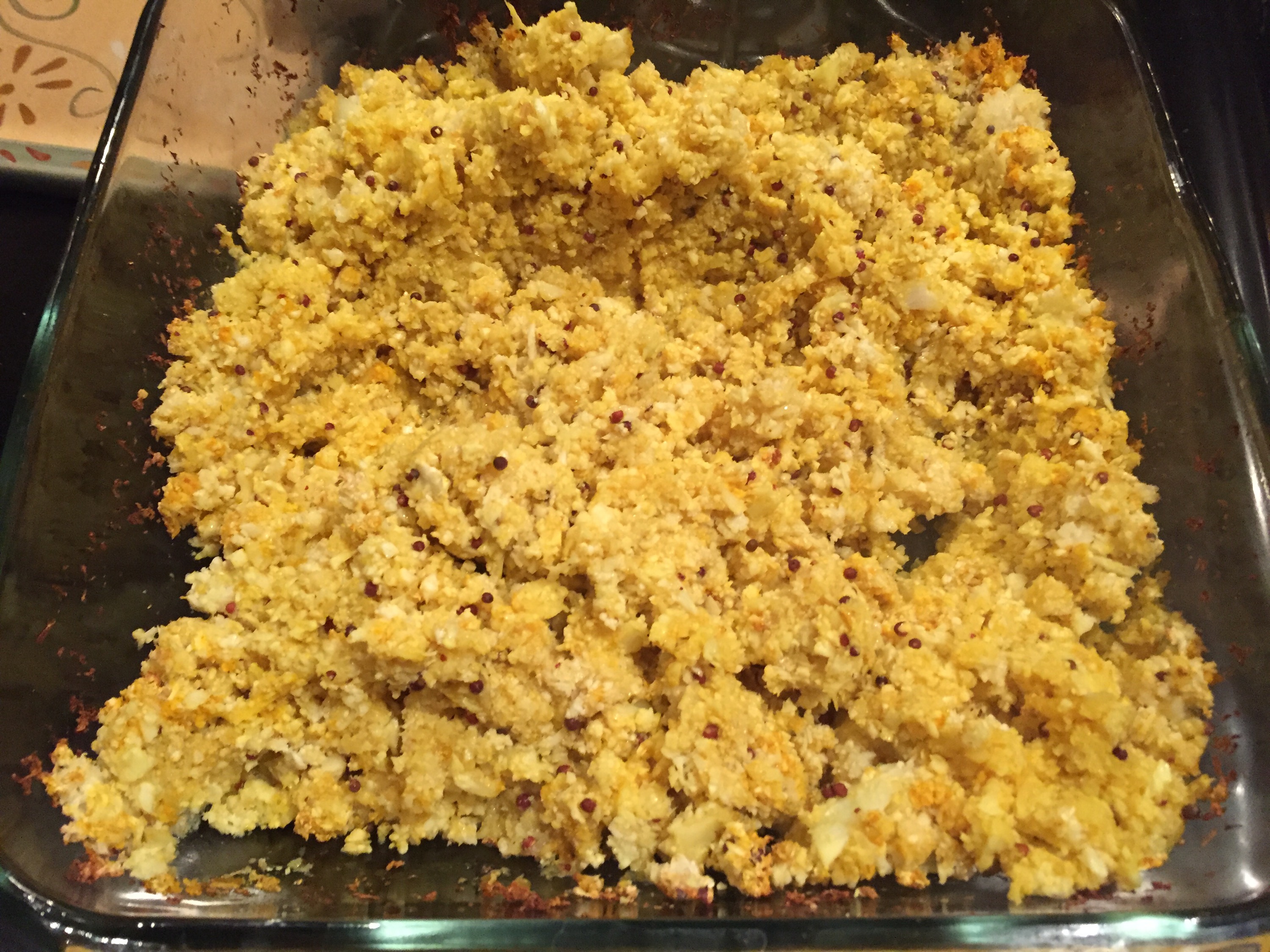 Remove the lemongrass stalk from the stock. Put the cauliflower in an oven safe dish and cover with the broth, stirring to combine.
Place in a 375 oven and bake twenty minutes.
Stir in the coconut milk and return to the oven another ten minutes. Serve with the lime juice to taste.
You can also add baked potatoes, peanuts or raw cabbage to garnish this curry.