I don't usually pay attention to fashion. I buy what I like and half the time it's yoga pants.
When I was in Australia a few months ago I found an amazing blue sundress in a little boutique and I just had to have it. It was a glorious eighty degree day in Cairns Australia.
Two thousand miles away my tiny mountain town sat under snow and ice and the coldest winter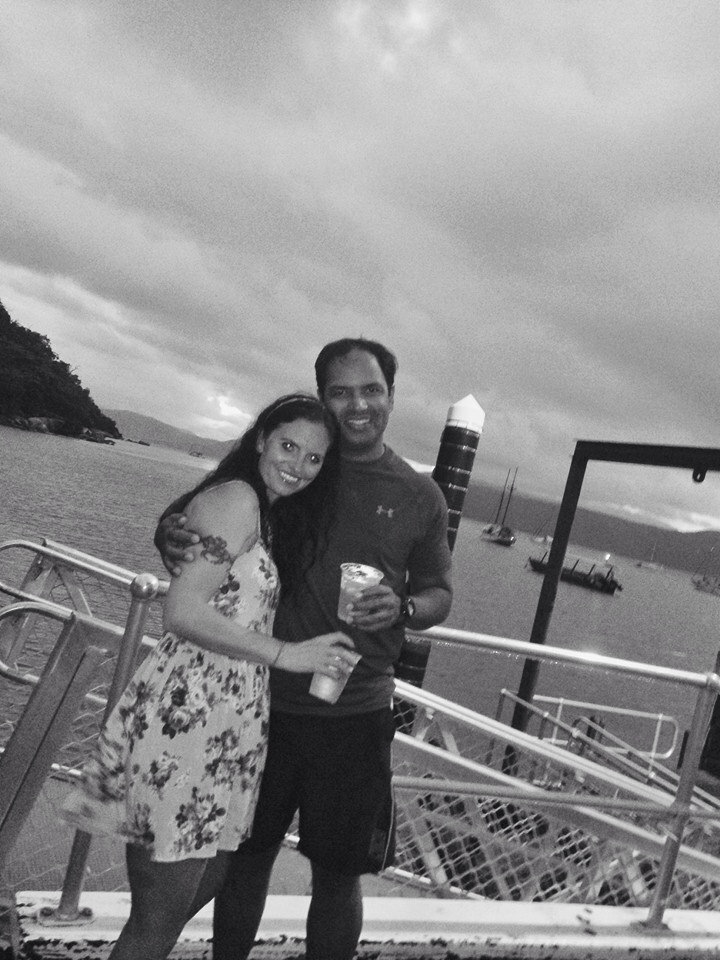 storm we saw this winter. Seriously, my brother watched his neighbors truck. slide right out of the driveway and into a ditch; it was that cold!
Meanwhile I was relaxing on Bondi Beach and having drinks by the pool in Cairns.
So yeah, I bought a sundress, a souvenir that was actually useful.
As I tried it on in the dressing room of the tiny shop I realize that it was a dress with shorts attached to the bottom!
It was a romper!
Something that normally most people would dress children in around the time of the eighties. I'm a thirty four year old woman but I thought, what the hell, I will indulge in a romper.
Even better, I won't flash people!
As I returned to the US spring has finally sprung and every where I go rompers seem to be the in thing this season!
I am embracing this trend that I discovered in the land of oz as once again, flashing people is just not my thing but I do enjoy looking like a lady sometimes.
So the romper is my disguise!
This seemed like a great idea until I drank a ginormous beer!
Let me tell you; the ten buttons on the front of that romper were a pain in the ass!
Who invented this clothing piece!
This was not meant for a night out drinking!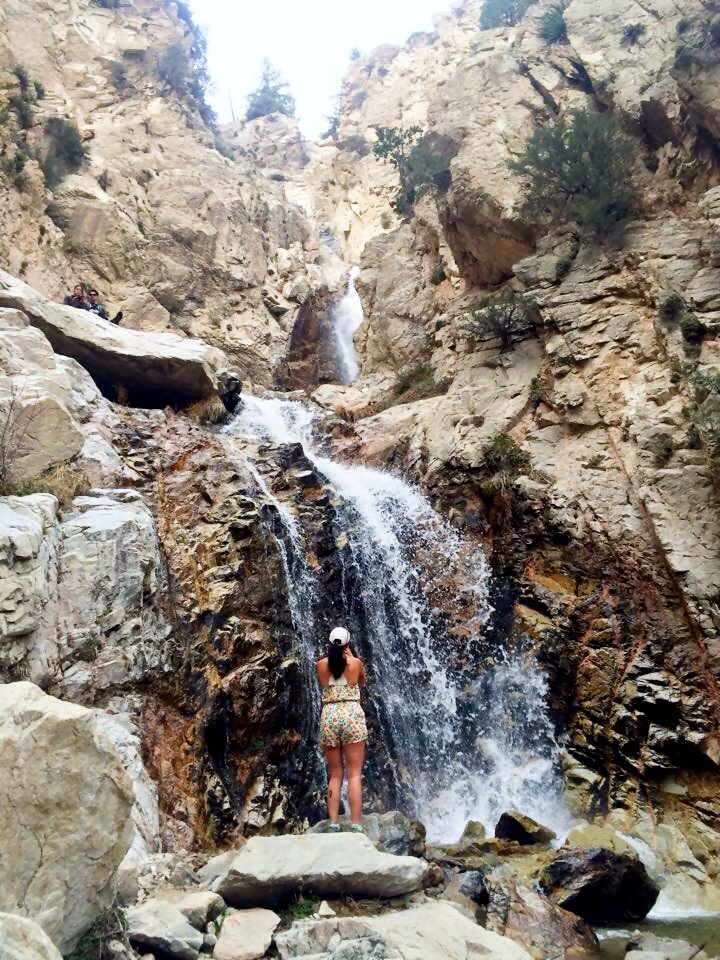 Now please enjoy this pic of me trying top hike in a romper; yeah it did not exactly fit with my hiking boots but whatever. I'm a rebel in a romper.
After a night of drinking, the next day I find that I enjoy trying to clean up my liver and eat a clean diet for a day or two. So I give you goat cheese and wild rice salad; so simple and yet delicious.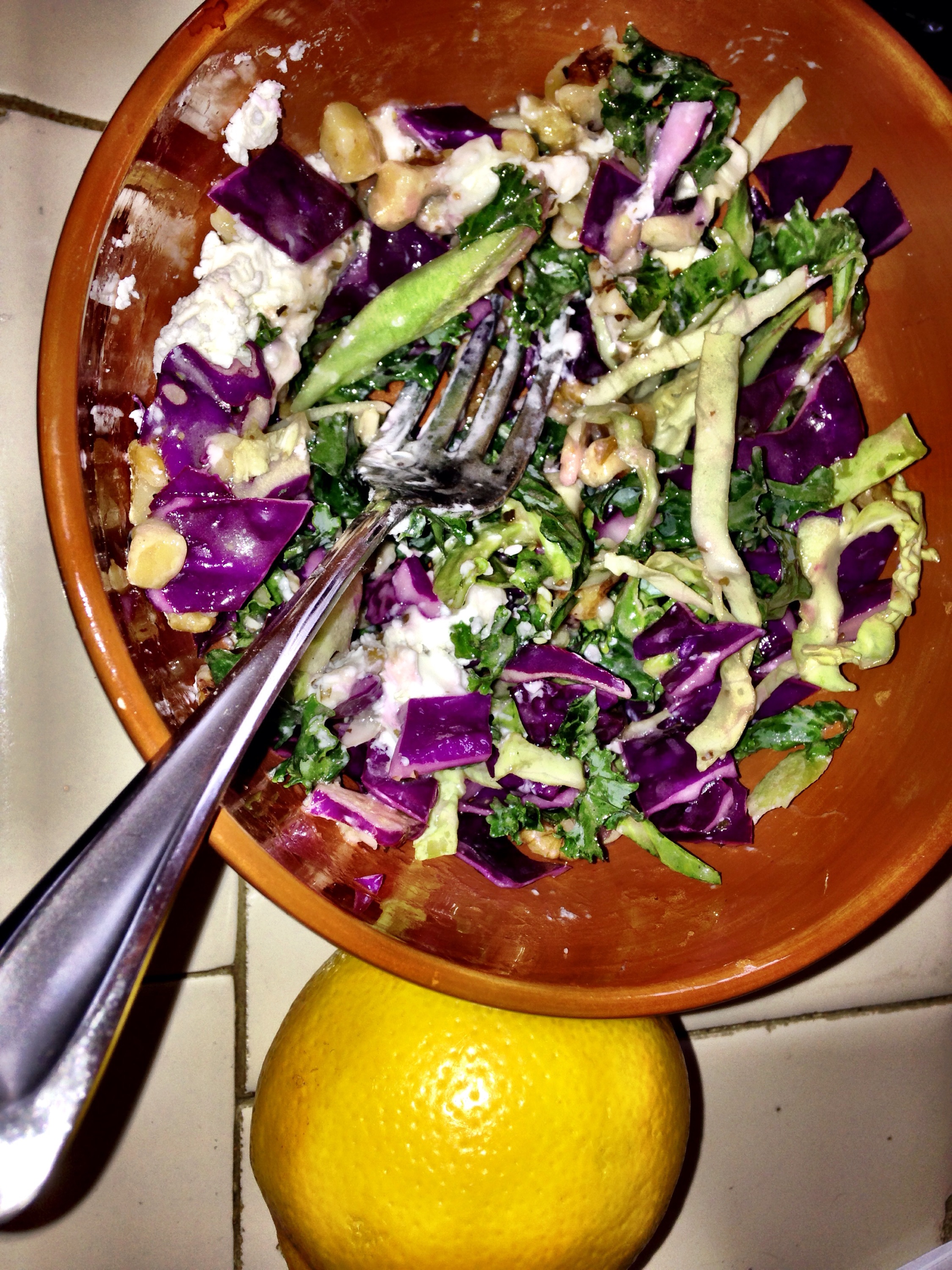 Wild Rice Salad with Goat Cheese and Pecans
1 cup wild rice, cooked
1/2 cup kale
1/4 cup shredded brussel sprouts
1/4 cup red cabbage
3 tab goat cheese crumbles
1/4 cup walnuts
2 tab parsley
Whole Foods Red Pepper Dressing
Combine all the salad ingredients and as much of the Whole Foods salad dressing as you like.
You could also use my Lemon and Turmeric Salad Dressing on this.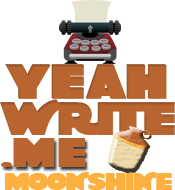 This week I am linking up once again at YeahWrites moonshine grid for a weekend of writing fun!