It was nearing sunset and it was time to turn around on the snowy trail and beeline it back to the car, just me, the nature guide, my pup and my guest. The sun was setting low below the mountain range and it was getting colder by the minute. There was just one small issue. A gorgeous and way too friendly coyote was sitting in the middle of the trail. He wanted us to take his, photo, I swear he did. I was leading a guided hike with a very friendly photographer/hiker from Shang Hai and it was just an unbelievable photo op. But it gets dark fast at the very end of winter and we did not have headlamps with us. Luckily Wylie Coyote eventually wandered off into the forest and we hurried back down the chilly mountain trail to our vehicles. One of my favorite things that I love about hiking in our wilderness is seeing wild animals like this.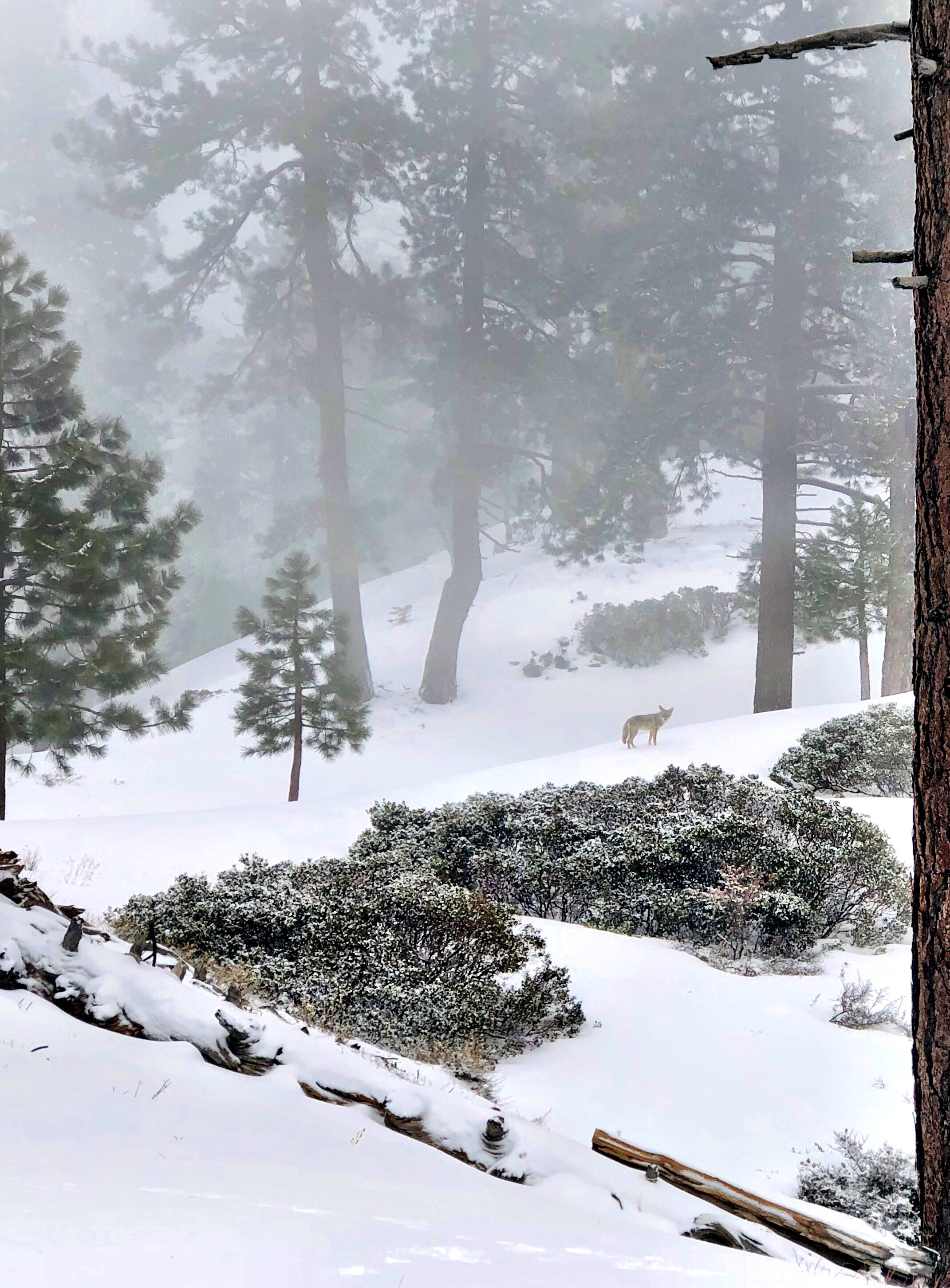 Hiking in a new forest wilderness can be intimidating. Where exactly does this trail go? Are there rattlesnakes in these woods beneath the pine needles and oak leaves of this unknown forest floor? What about Grizzly Bears? Cougars? Or just too many tourists?! In all of my worldwide travels, there have been many gorgeous areas between Fitzroy Island, Australia, the jungles of southern India and Yellowstone National Park here in the good old U.S of A. that I would have loved to take a hike within. Except I didn't know where the hell I was going as I stepped through a snake-filled jungle or climbed up random mountains somewhere in Wyoming. I could have used a nature guide,
Back in the day as I hiked through the tundras of Denali National Park, on a trail that led God knows where but damn was the scenery out of this world pretty, a nature host would have been uber helpful. (And yes this was way back in the day before actual Uber, iPhones, AllTrails apps and Air B & B) Trekking my way through an unknown Alaskan wilderness would have been much more fun with a local guide to tell me where I was going, and yes, Amber, there might be Grizzly Bears around every amazing technicolor corner of Alaska's wilderness. As beautiful as Alaska was I was just a little terrified of Grizzly Bears on every single hike we did through the tundras. Having a local at my side definitely would have put me more at ease and I could have enjoyed "The way America was" in our forty-ninth state just a tiny bit more. Why partner up with a nature host? Because there are way too many unknown elements out there in the world and the wilderness. And let's face it; Do you want to be that lost hiker who ends up on the nightly local news? Not only that but hiking in a group of like-minded hikers can make your treks into the wildlands way more fun!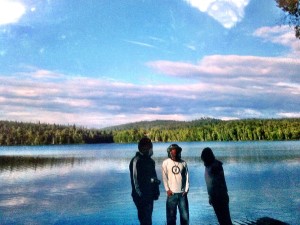 I'm on holiday in a gorgeous place! Now, what do I do?
Even when you are hiking not far from home, most outdoor trekkers are looking to explore new places when they can go for a hike, on not just the same old trail you hike every Saturday. Most of us may find we are asking ourselves, even on a well-marked popular trail, do I really know where I am going? Having a nature guide when stepping into a foreign wilderness can be the difference between an awesome hiking experience and getting lost in the wilds. Having a local nature host guiding you through your hike is so helpful also when it comes to identifying poisonous plants trailside or which snakes to be on the lookout for when on your hike. Or which hikes are full of Grizzly Bears ( if you happen to be hiking in Alaska) When I take people on guided hikes through our natural forest one thing I love to point out is where the wild blackberries grow along our creeks or other native plants we can chomp on during the hike. People who are new to hiking love hearing stories of the Pacific Crest Trail hikers who roam over 2,650 miles between Mexico and Canada, part of that in our national forest every spring. This springtime the super bloom is the big trendy thing here in southern California and everyone in southern California wants to take a selfie in a field of wildflowers. Booking a hike to see super bloom flowers with a nature guide is a fantastic way to discover wildflower hikes that may be way less crowded than the popular ones that are literally stopping traffic along the Interstate 15 in Corona with 50,000-day trippers on the weekends taking family photos on the side of the freeway.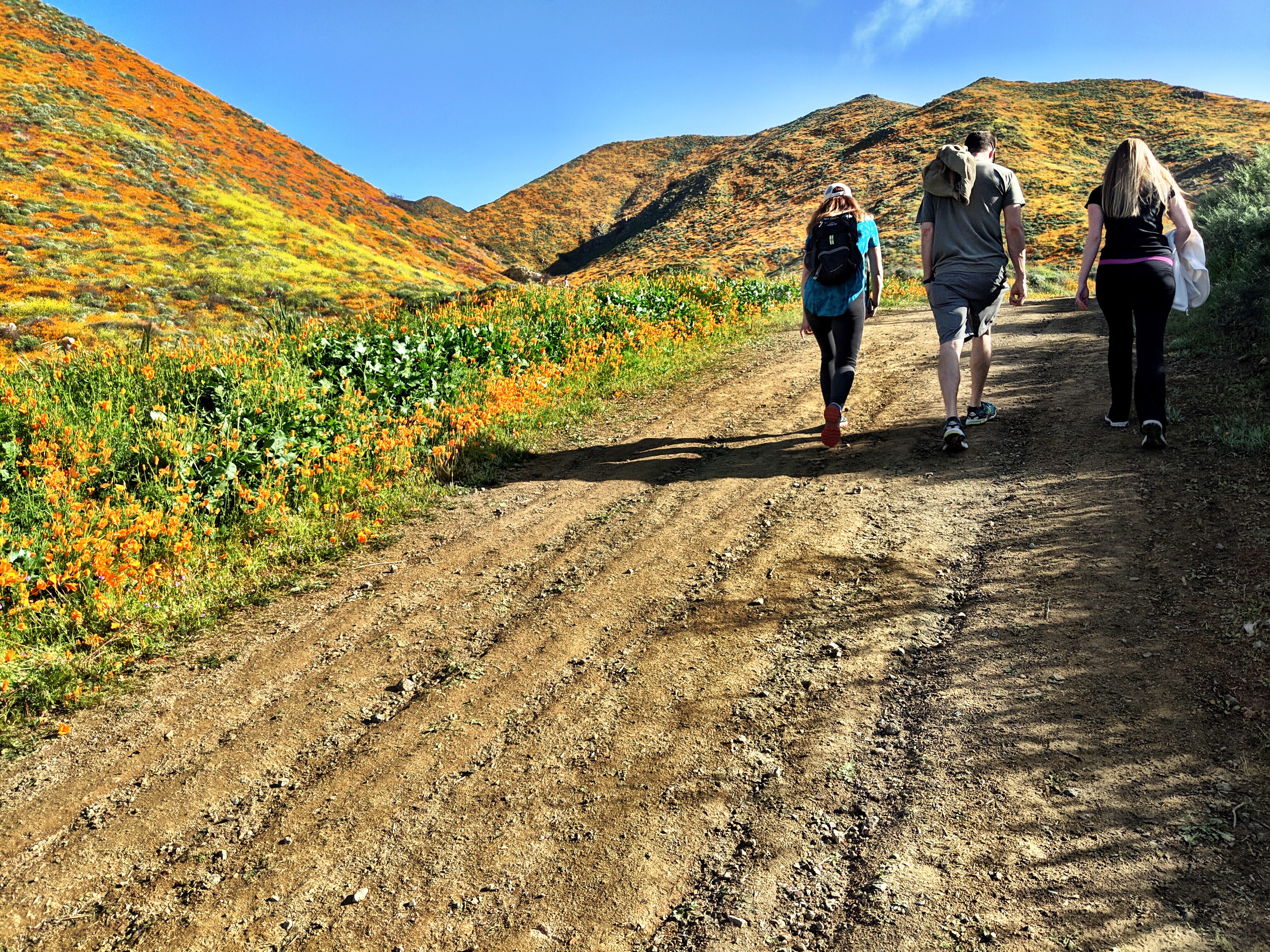 I don't know about you, but my idea of hiking does not look like wilderness Disneyland with hundreds of tourists taking Instagram worthy shots, throwing their Mcdonalds cups into the poppy fields and photobombing my own wildflower vista photos. Having a nature guide plan out your treks in advance can take you away from the crowds and into the solitude of the forest.

I've lived in the San Bernardino Mountains my entire life and never, ever visited the Deep Creek Hot Springs. Until I started a local ladies hiking group. Making friends with locals is a great way also to get out and explore some new trails. On this hike to the hot springs at the end of February, there was literally not another person to be seen anywhere at the hot springs and we had a fantastic girls day out! Two weeks later my sister in law went back to the hot springs and told me, on a Tuesday she saw at least fifty naked hikers. Someone is going to get a sunburn. Ouch. Hiking to an area like hot springs with a nature guide can also be very helpful because a good nature guide knows what day of the week certain areas are not busy. And can also tell you where the naked hikers literally hang out, if that is not your thing and you don't want to see wrinkly things you can never unsee.
How to make money as a nature guide
Taking weekend travelers like myself on guided mountain biking and hiking tours through our national forest is a great way to earn a paycheck and get outside. There is no better way to get paid than being employed as a nature host and having your office be the great outdoors. If you want to make this your main source of income, you could always supplement it with something like online trading (you could buy bitcoin aktie shares, for example), especially to help during the months where there aren't perhaps as many hikers as usual.
Hiking for a living is a great way to earn a paycheck.
Do you love to hike and know the trails well in the area that you live? If you live in a great vacation spot like I do with hordes of tourists then taking travelers on treks is a great way to add a little extra cash to your bank book. Back to the point about cryptocurrency for a second, if you want to make money leading treks, there's no reason why you couldn't get a crypto mining hotspot to put to work for you while you're out doing this as a form of passive income – it may well be worth looking to see whether there is a Bobcat 300 Helium Miner ready to ship near you which can do just this. An important thing about planning out nature hikes is to take advantage of what nature offers. In the winter I offer snow hikes and winter snowshoes. In the spring I offer wildflower and super bloom hikes, or even hikes to visit the baby donkeys who populate our mountain.
I've done multiple hikes with clients who have little kids and taking them on an easy hike to see wild animals in their natural state is so much more interesting than visiting these animals in cages at a zoo. The kids absolutely love it and my guests love being able to see wild animals in their element. When I'm showing guests the wild burros in our mountain town left behind after the Gold Rush they just love the fact that the donkeys will just chill on the sides of the trails and are not camera shy whatsoever. They are such a fun and historic part of my hometown that I love to share with those lucky tourists who book a hike with me. The best outdoor surprises are off the beaten path and these are not the kind of memories you can make by taking photos on the side of a mountain highway.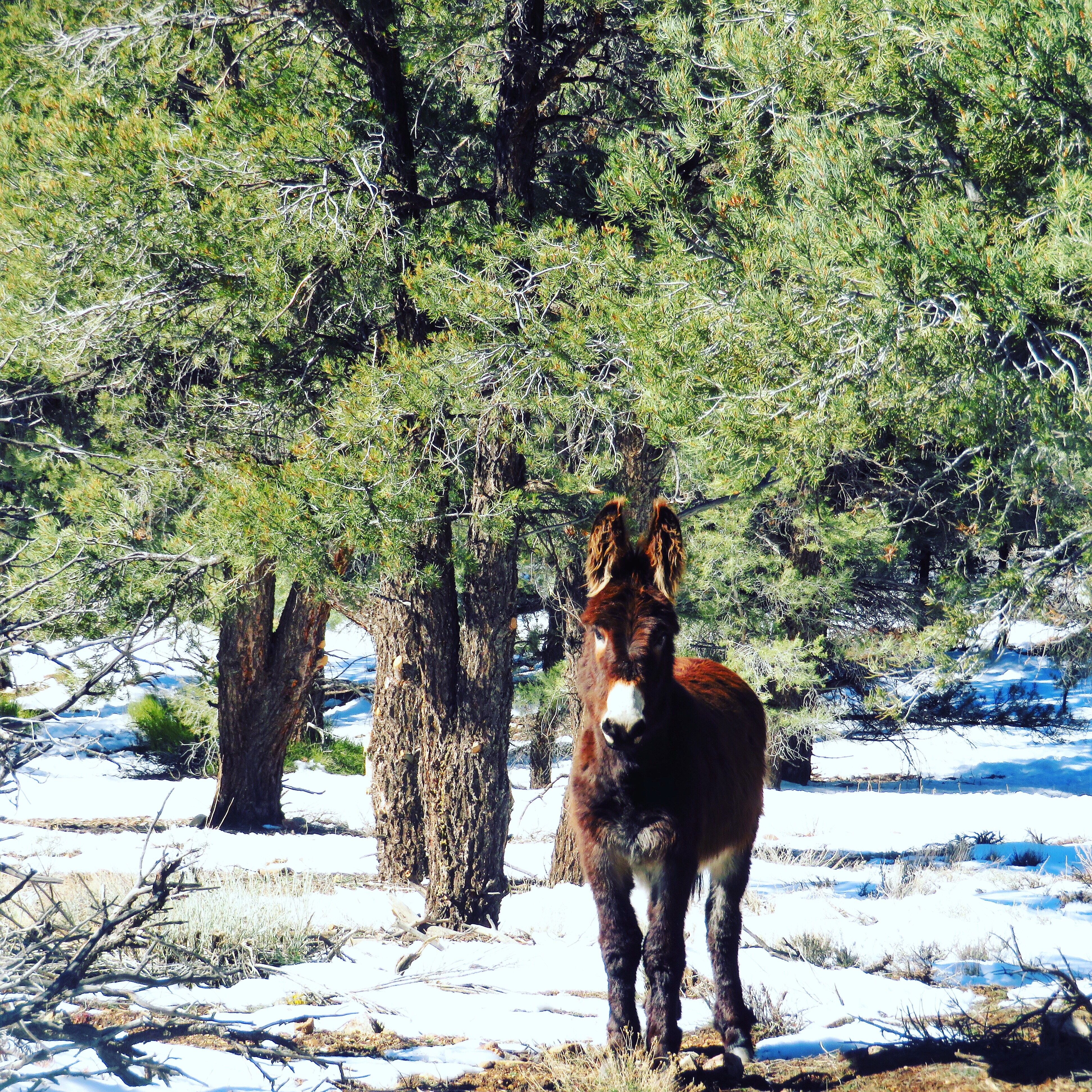 Having a hiking guide plan your trek is a great way to see the things that the locals love and go where the locals go. When planning an outdoor trek for your guests, always make sure your hikers are prepared with the correct equipment for a hike; Plenty of water, hiking poles, sunscreen and snacks. When hiking in an area with rattlesnakes or ticks I often tell my hikers its better to leave the pup at home or at least keep Buster on a leash.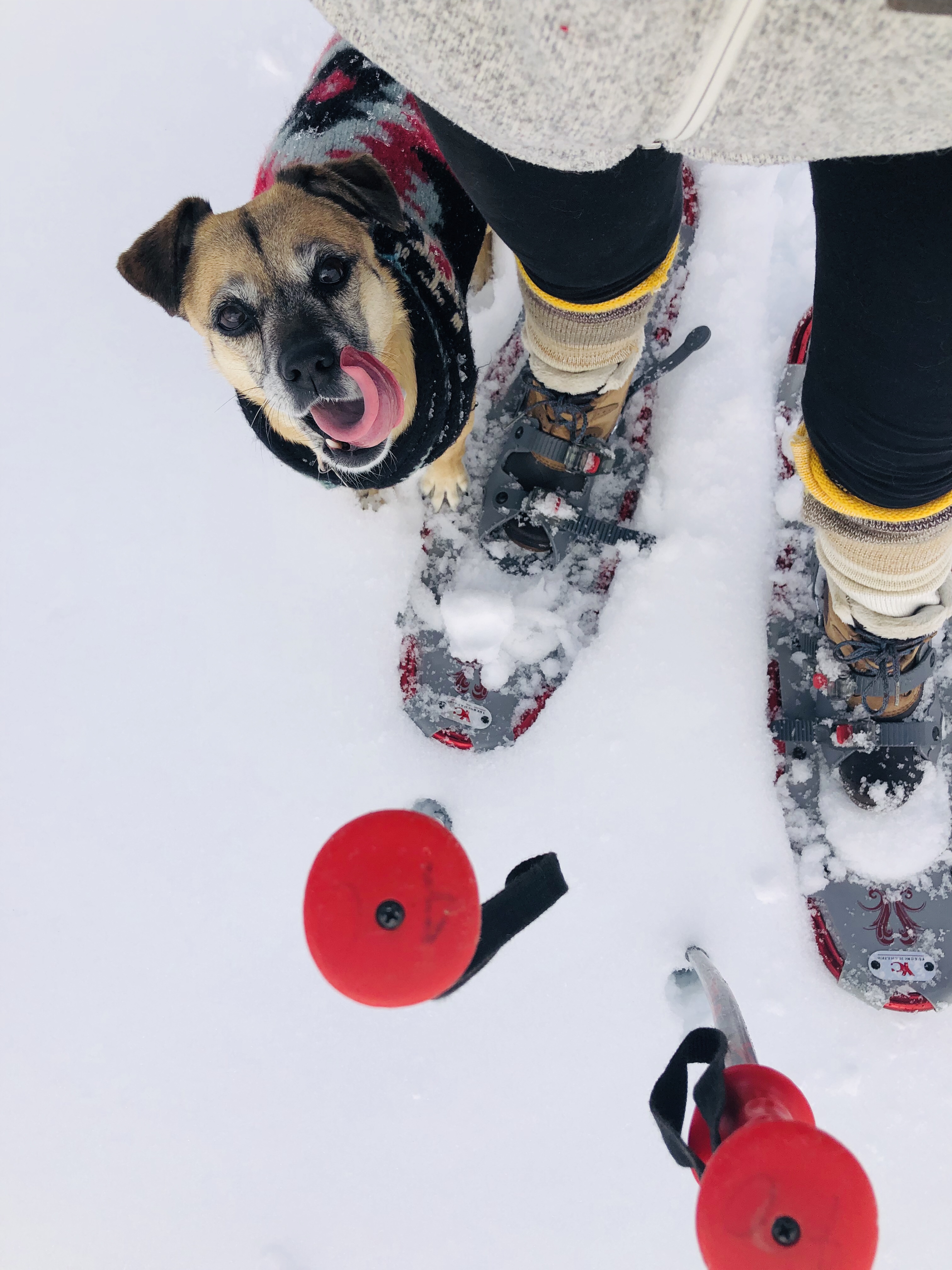 This is my office
A great nature guide will bring first aid supplies, knowledge of local trails and a great attitude. These are the fundamentals of hosting a great hike. Being a nature guide is a great way to make a little extra cash, absorb some natural Vitamin D, get some easy aerobic exercise and meet new people. Being a nature guide can have its challenges. A lot of people I take hiking have never hiked before. I've taken more than a few people hiking in Uggs. Try to communicate with your guests the proper shoe wear for the trail you are taking them down. Let them know if there could be snow or mud so they are prepared if their feet get wet or their shoes dirty.
Always, always give more information for a hike then you think people will need. I always ask hikers how many miles they want to hike and just how much they feel like sweating today. When I take mountain bikers on my advanced beginner mountain bike ride I always find out beforehand if they have mountain biked before and what their experience level is. Asking if they are comfortable with single track trails that require more balance while you are riding is very important. Otherwise, I stick to dirt fire roads on the ride and this tends to lead to an easier ride.
Finding a Nature Host Through your iPhone
These days in 2019 when we manage to hit the trails and escape from the daily nine to five grind, taking a break from our computer and our office there are so many helpful hints on the world wide web to help you hike unknown areas. Hiker friendly websites like Roots Rated let you research hikes all over the United States in any area you may be trekking through in 2019. Looking to hike in an unknown area and don't know where to go? Get on the good old Facebook and join a local hiking group! This is a great way to get out and meet locals along your journey and yes, hike the best trails in Telluride or Whitefish, Montana.
In our local resort town, I host a chapter of HikerBabes, a women's only meetup hiking group that is well-known all across the globe. Through our local hikes, I have been taking locals and tourists alike to some of my favorite trails and treks throughout the San Bernardino Mountains. Are you an expert trail guide in your area of the world? Start making money hosting hikes!
Find this post helpful? Don't forget to pin it!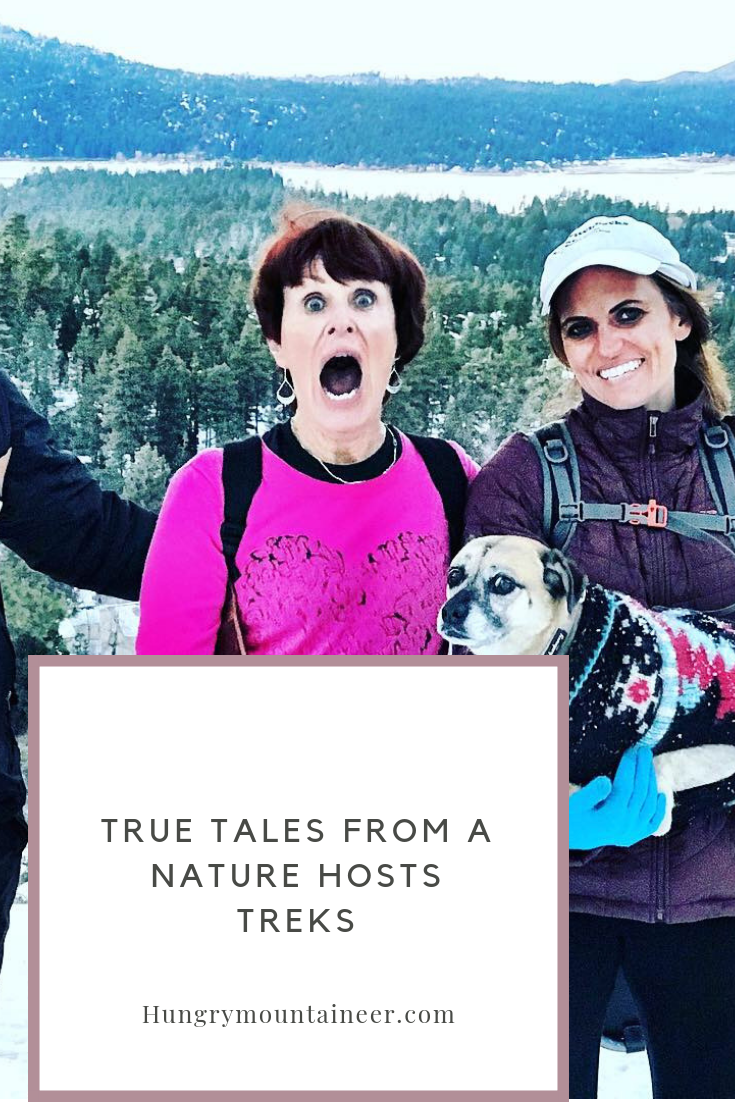 This week I am linking up once again with the following blog hops.