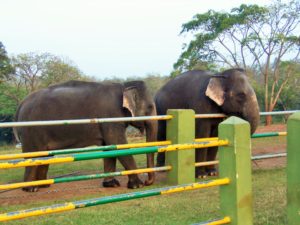 Dating someone not from America sometimes has its challenges
Like when I sing thank you for being a friend to a pair of 74 and 57 year old elephants and my boyfriend didn't get the Golden Girls reference.
Or every night I make jokes at night on vacation in India about pushing our single beds together like Ricky and Lucy, than I wink and he has no idea what I'm talking about because he has never seen an episode of I Love Lucy.
Even though my boyfriend has no clue about 80's sitcoms, he is a brilliant tour guide as we travel through southern India for three weeks.
We have done so many fantastic excursions on this trip that most other travelers to India would never think to experience, so caught up in lines to see the Taj Majol or waiting in line for a frappacino at the Starbucks in Bombay.
Here in southern India we drink delicious Indian style Bru coffee from road side vendors who work out of shacks. They meticulously heat the coffee with warm milk over wood burning stoves as langur monkeys swing overhead in the treetops. I will warn though, India is no place for diabetics; the coffee they make at the coffee stands is delicious but so sugary sweet my teeth hurt!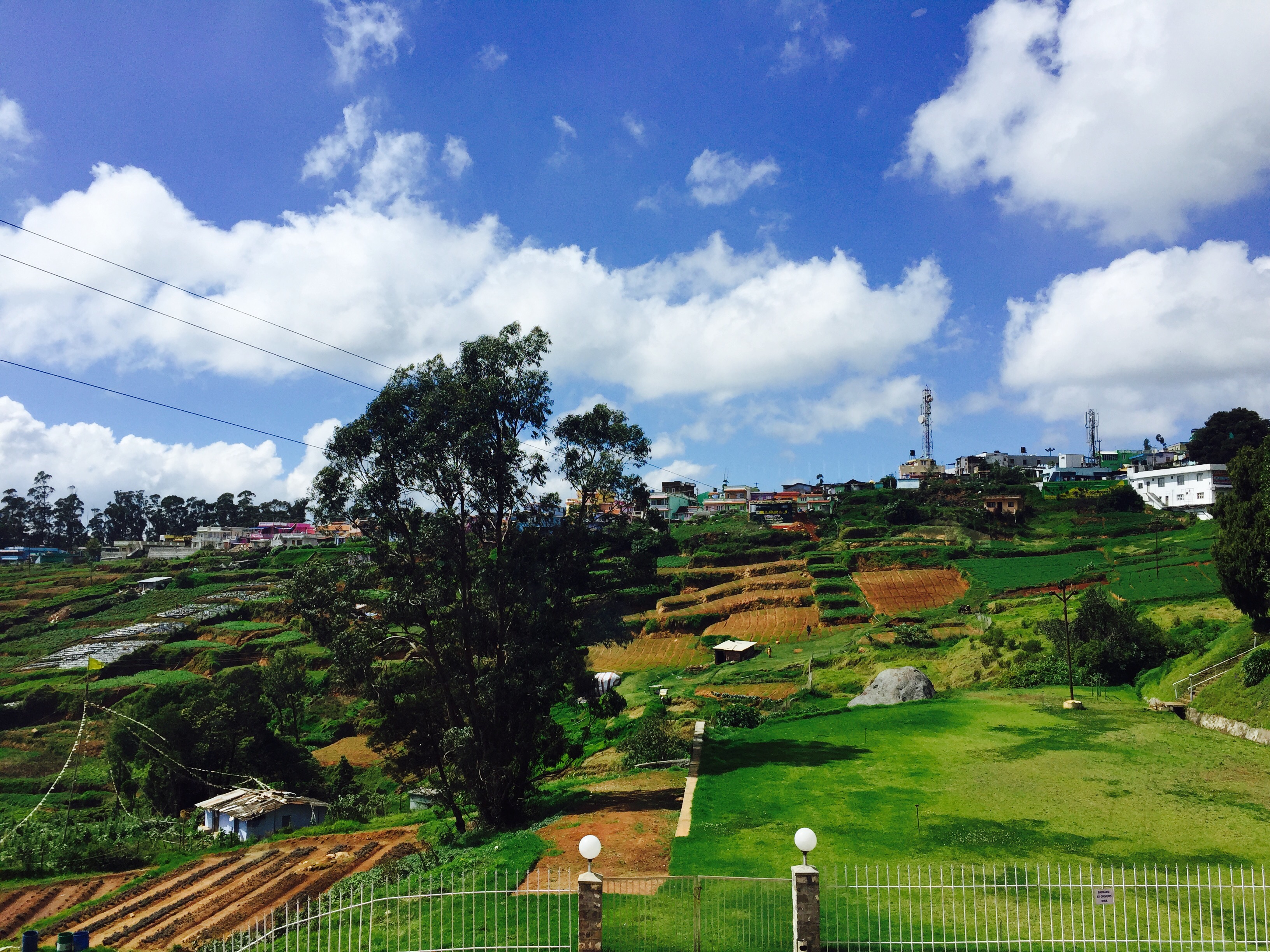 Instead of doing the tourist trap India we spend our days exploring the Blue Hills near Ooty and take a train into the gorgeous city of Ketti. The rolling hills covered in gardens remind me of Napa Valley in California, but six hundred times prettier. My boyfriend grew up in this area and only now that I see these unbelievably gorgeous jungle covers forests myself do I understand his love for the outdoors. To get up into the hills near Ooty and gorgeous Ooty Lake is quite an experience. There are 36 switchbacks on the way up the incredibly steep hill road that leads up the mountain. They call these ghats or hairpin turns in this area of India. The turns are so tight that our driver has to use the whole road to corner around each, laying on his horn around each turn in case traffic is coming from the opposite direction. He has his window all the way down to listen to any answering honks even though it's only forty degrees out in the chilly mountain morning. I'm not complaining at all about a little chill as his careful driving will get us to the top of the mountain in one piece.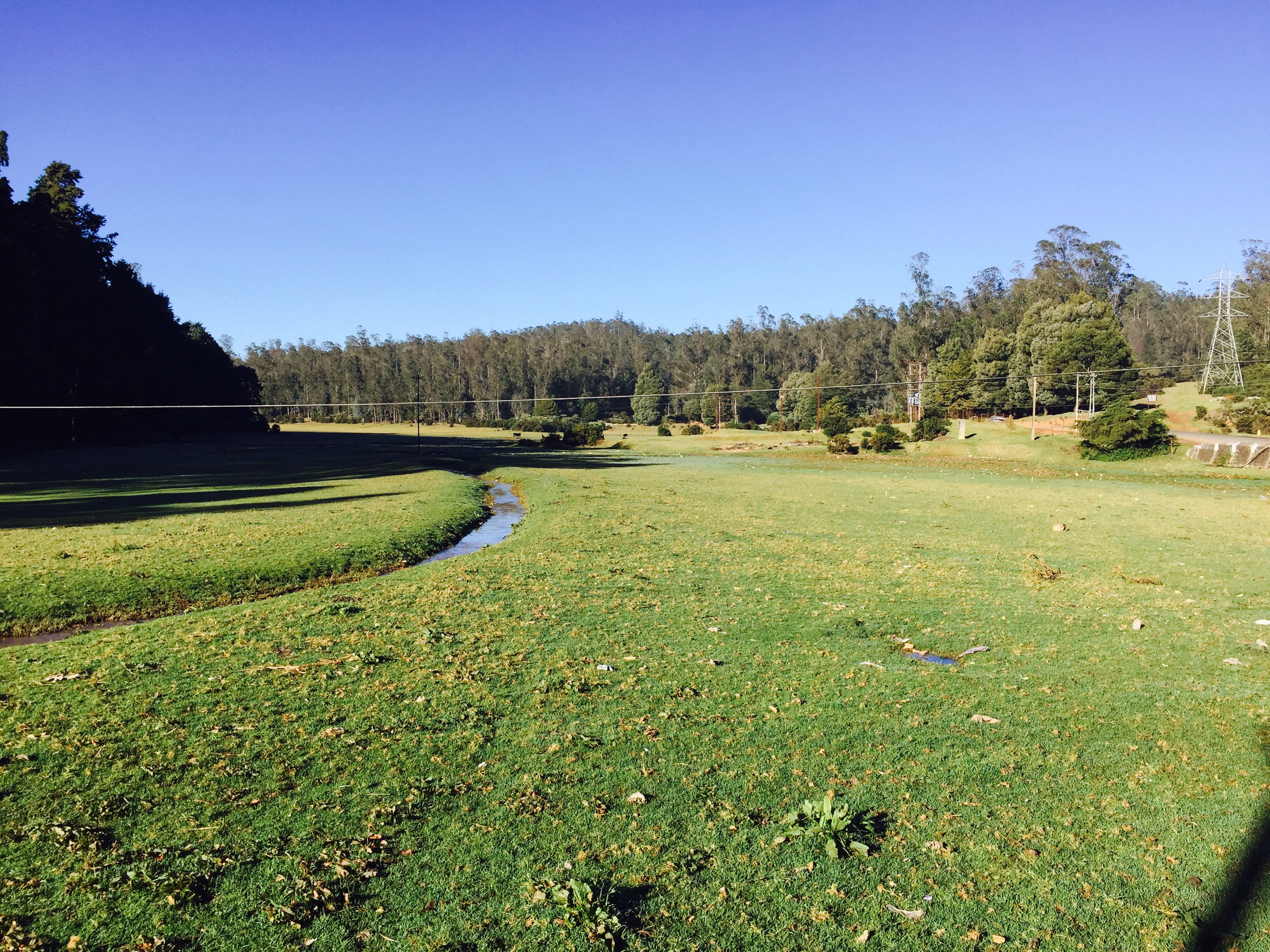 This mountain road is so dangerous that half the cabs in this area of India won't even drive here. The road is closed at 4p.m. each evening for driving as it's unsafe to drive here at night. Insurance companies in India will not even insure motorists who have accidents on this road, it's that dangerous! Luckily we made it safely to the top of the mountain without incident.
On the curving mountain back roads near Ooty they call these road hogging cattle brake inspectors.
If you ever find yourself in Ketti there is a fantastic little (and I mean small, they have six tables) restaurant called Culinariam that sits on a cliff with the most amazing views of farms and cows grazing on the green hills. There were storm clouds building in the distance as we sat down for our first none Indian meal in a week. The lamb lasagna with bechamel sauce was outstanding and all their freshly baked breads and desserts in the bakery cases looked intriguing. I'm so glad our hosts at Jungle Retreat recommended this fantastic restaurant!
Not being a tourist means getting off the beaten path and going for a night time safari with guides who can literally talk to the elephants. Our guide is so talented he sights two tiny quail sleeping cuddled together on the side of the road. He than spots out a tiny chameleon in a tree. I mean how impressive is that? I feel like most people who vacation in India just focus on the trash and the curry and the hustle and bustle of the city. Based on what everyone I knew told me about India, my India experience was nothing at all like what I expected!
Having a fantastic "tour guide" who's pretty damn sexy too made my India vacation extremely fantastic!