A Tuesday morning in early November.
When your hiking buddy cancels last minute, it gives you the chance to write a strongly worded letter to this troll.
I mean our fair senator here in this God-forsaken radical liberal run state.
Here in California, seventy degrees days mid-November, It could be worse I guess. I mean I could be an employee in the horse racing industry trying to make a living in Kentucky this morning, shaking in my boots, seeing a Democrat Governor get elected today and wondering what exactly is going to happen to the bluegrass, the hundreds of years of hooves and bloodlines bred into this state.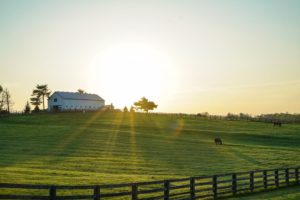 Thoroughbred racehorses are the past and present of Kentucky and if Kentucky is unluckily anything like my home state here in California, a Democratic governor is about to fuck their shit up. The woodland pastures of Lexington, Kentucky are one of the rarest ecosystems in the world, rolling green hills of bluegrass as far as the eye can see, dotted with broodmares and leggy Thoroughbred foals in May. The calcium-rich bluegrass of this land helps these foals grow into weanlings then yearlings with strong bones bred to run at racetracks across America. After two hundred and thirty-two years of racehorses being bred in Fayetteville County, it would be a damn shame for politicians to ruin a horseman's legacy just the way they are here in California. If California will lose seventy-seven thousand jobs if horse racing is outlawed at Santa Anita Park, Golden Gate and beyond, just think how many farriers, breeders, bloodstock agents, tellers, grooms, trainers, hot walkers, exercise riders, etc could lose their jobs in Kentucky. I could go on and on with all the people who love these horses and their careers working with them in the bluegrass state.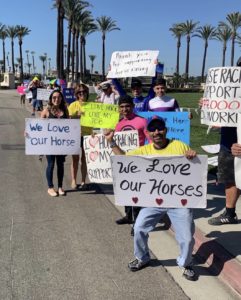 I pray that Horse Racing Wrongs and PETA doesn't get their message out in Kentucky, the horse capital of the world, the way they have here in California. What does the state of Kentucky have industry wise besides Thoroughbreds and bourbon?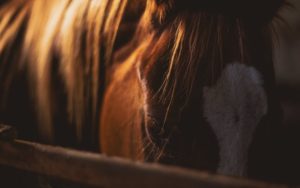 Diane Feinstein can happen anywhere, yes, even in the bluegrass rolling hills of Kentucky. Believe me, Kentuckians, Horse Racing Wrongs can start protesting outside your twin spires, PETA can start paying homeless people to protest in front of your grandstand. This is our reality sounding more like a nightmare every day, here in the horse racing industry in 2019.