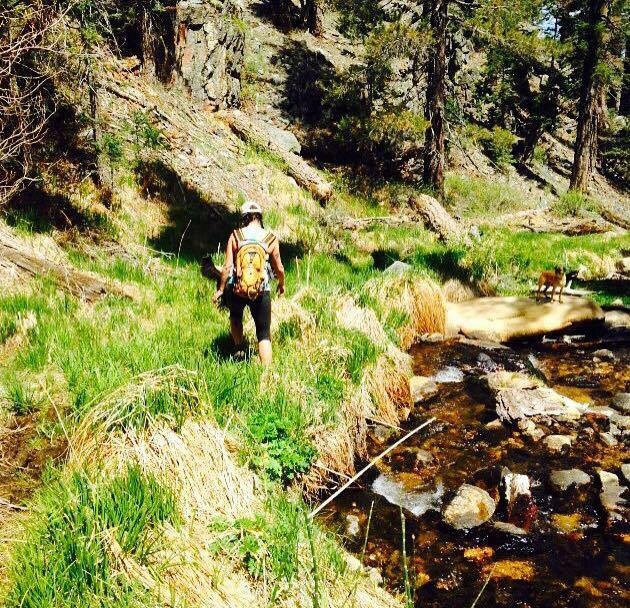 A year ago I was slowly trudging my way up trails, pins and needles constantly shooting up my right leg. That is when I could feel my right leg which was sometimes, on the good days. I usually had a scowl on my face as I ached to run again, my feet flying over springs fresh dirt. As I constantly took breaks with my little doggy I felt pathetic, slow and sad.
I wondered if I would ever run again.
Then our forest, our trails and our creek burned to the ground.
As I sat on our front porch in the summer sunshine getting tanner, fatter and hurting more each day, my heart broke for the San Gorgonio Wilderness that I loved and the trails that would take generations to grow back.
I probably would have felt a little less sad if I could run but there was a herniated disk pressing on my sciatic nerve and keeping my ass nailed to that front porch.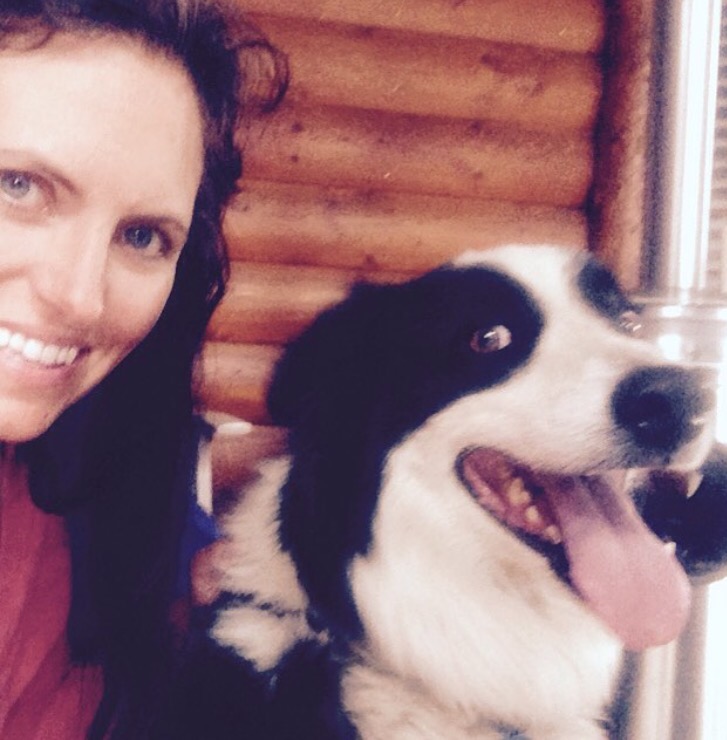 But at least I had The Tipster to keep me company as the thunder storms I loved rolled throughout our mountain towns day after day.
June came and I had back surgery.
I came home using a walker like an old lady, I was bloated, constipated from the pain pills, and dying to just feel better again so I could run already! I did just about everything I could to cure the constipation and bloating. I made sure I ate all the foods associated with healthy digestion and I made endless smoothies. A friend sent me an article on Lovegasm about another way to cure constipation and I must admit I drew the line there, but she said it worked a treat for her.
The day after my surgery we had a dinner party as I was ready and willing to get back to normal.
I sullenly chomped a Norco, and mused on how I hated prescription drugs and really just wanted a glass of pinot noir like our friends were enjoying.
A week after my surgery was the Fourth of July and I was determined to have fun again and not be a cripple so we invited friends up and spent the day on the lake relaxing in the sunshine in the bay.
Which was fun and all but I missed my trails and my running shoes.
After the weekend of the Fourth I was still nailed to the front porch, barely moving around our home.
It took me eight long months to get to today.
I'm running on a trail that I slowly walked up with the pup last spring. At the time I was so extremely heart-broken over our forest fire that destroyed Lost Creek Trail and our favorite entry into the San Gorgonio Wilderness.
This has been an incredible eight months. Not only did my back heal and I can run again but in October I got my dream job.
I can't believe I work in the horse racing industry. It's a dream come true for me.
Just like mornings spent on this trail with my little pain in the ass puppy dog.