This week I decided to be a vegan.
That decision lasted about four days than I was baking liver for my cats food (and also snacking on chicken liver) and then I remembered, damn it! I'm a vegan! (This week)
I suck at being vegan.
Vegans don't eat organs.
I've had the most riduclous stomach problems for the last four days. Something must be done and that something I'm afraid is eliminating my one true love; cheese, and also meat from my diet. I just decided until we get to India in 10 days it's a vegan lifestyle for me. Well at least 98% of the time. I did actually attempt to cut red me out of my diet two weeks ago. That lasted about 18 hours and then I decided to eat nothing but lamb for three days. OK actually I didn't eat a 100% lamb diet but I still had lamb probably three out of seven days which is a lot of cute baby animals to digest in a short frame of time. No wonder my intestines hate me.
My biggest fear today, outside of when would I eat cheese again, was slipping on ice. As the winter clouds built up in the western sky I was hiking my towards the summit of Butler's Peak at over 8,000 feet. I honestly was not prepared at all to summit Butler's Peak today, but I figured I would just go out with the pup and hit the trails for a few hours.
As I started up 2n13 towards the summit the road was one hundred percent snowy ice. I strapped on my crampons and followed my pup up the snowy dirt road at a brisk pace. I don't know why but I had nothing but energy today and we were soon at the summit.
An hour and a half later.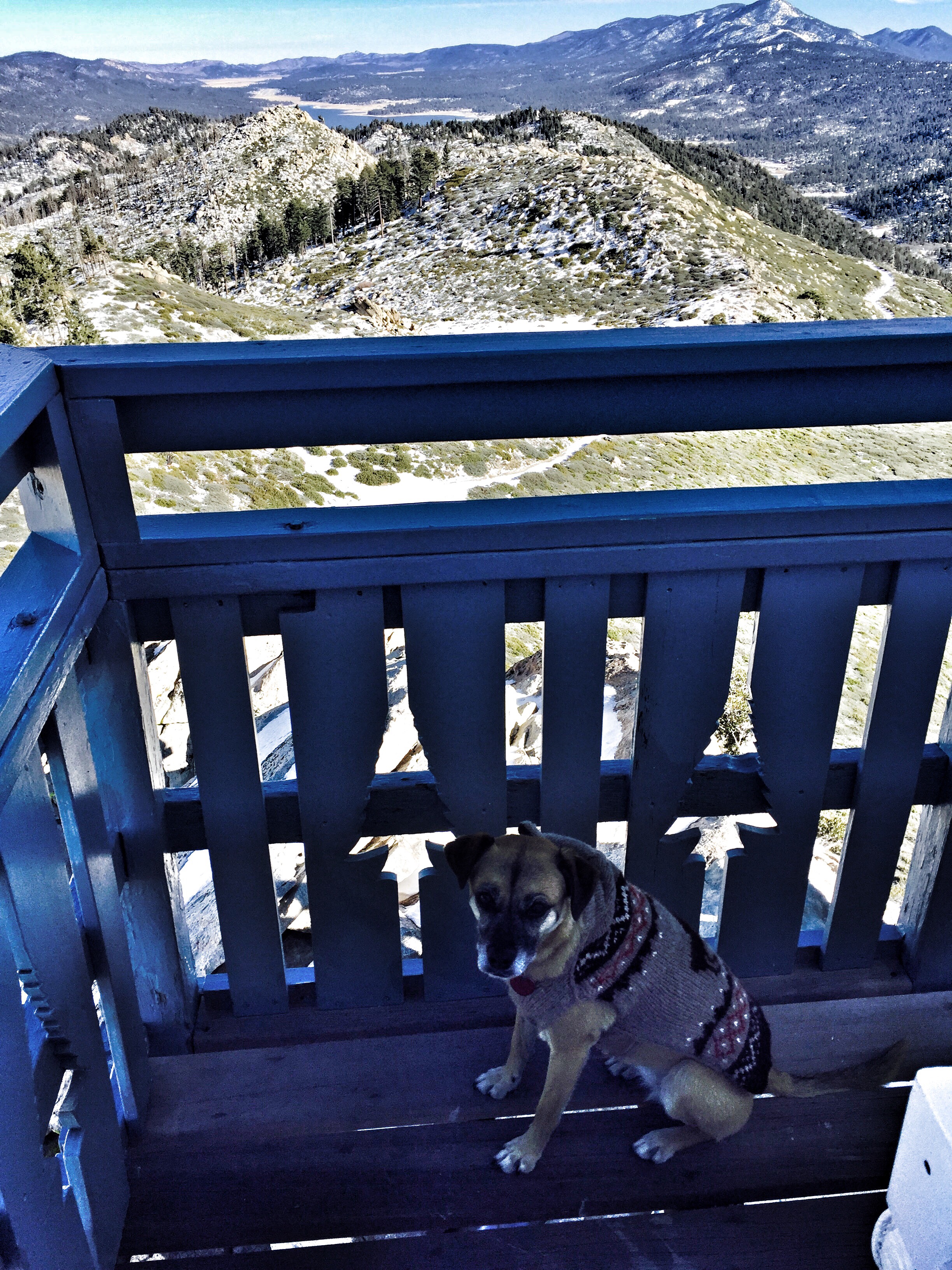 At one point near the summit of Butler's Peak there was no trail at all and I just had to go cross country in two feet of snow across a field of snow and downed trees and I was really sketchy there about pulling a muscle as I was climbing over all the trees scattered over the trail. It turned out I didn't even need to be that paranoid because my injury of the day would be a terrific fall when my cramp on's on my feet got stuck together as I was walking and before I even knew what was happening I was crashing into the ice.
Sometimes I suck at walking.
As I fell, my knee took the entire brunt of the fall and as I laid on the icefield in terrible pain the first thought that I had was well I can't be broken. Breaking any thing must hurt more than this.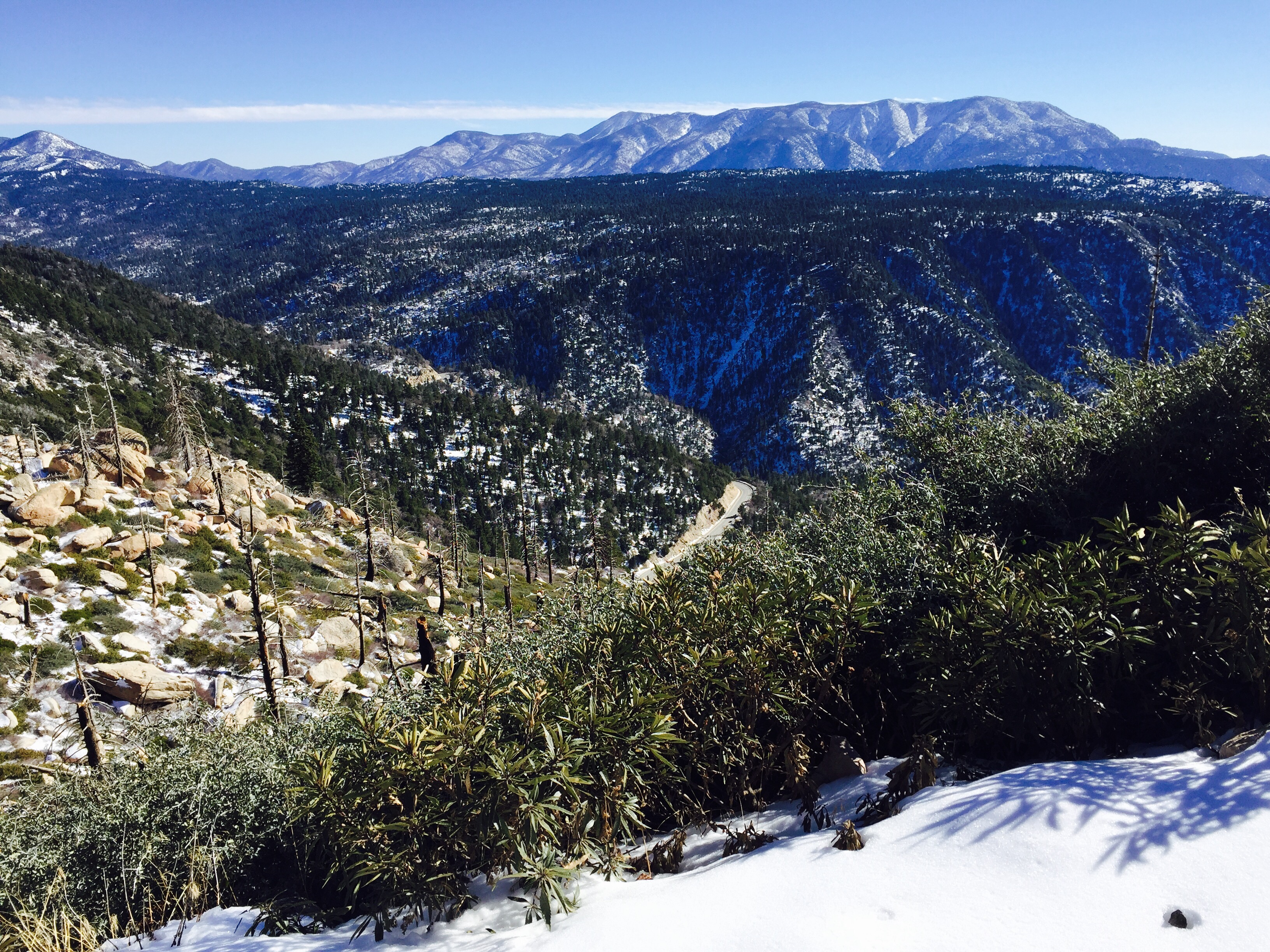 I actually tend to brag to people that I am such an expert at falling. I might not be good at a lot of things aside from cooking but I've taken so many falls that I normally fall very carefully and don't get hurt. Today was an absolutely terrible fall.
Of course when fell, I was four miles from the car. And of course I was wearing skinny workout pants.
Luckily I was alone on the mountain top besides my little dog, as I actually had to take off my pants on the mountain so that I could see how majorly messed up my knee was. Luckily it wasn't bleeding and there weren't any bone sticking out this time. It was just a bad, bad fall that's going to really mess up the rest of my workout regime before we leave for India.
Good thing I won't be eating any meat or cheese to sweat out this week!