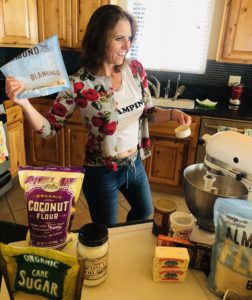 Baking up a batch of my gluten-free version of one of my favorite old fashioned oatmeal cookies is always a good idea. Baking away the boredom during a pandemic is a fantastic waste of time; At least until your pants don't fit anymore. Sometimes when we're having cocktails in the evening and drinking wine and breaking wine glasses we come up with the best-drunk ideas ever. As the sunlight streams through the pines in our small mountain community, they might not seem like the best ideas in the next mornings  daylight though. A few nights ago we thought, what the hell, let's drive to Las Vegas in the morning just so I can write a blog about being in Vegas during the coronavirus pandemic. Okay and also because hotel rooms were twenty-three dollars a night. It's really a good thing in the morning sunlight we decided to stay home as by the next morning all the MGM properties and the Wynn and Caesars had decided to close. By the time we drove past State Line, our only option would have been staying at the local Motel Six and their Continental breakfast in the a.m. I do like to have adventures to blog about but I am now thankful that Las Vegas COVID-19style was not one of them.
One time after a few too many cocktails on  Saturday night in November we had the genius idea to rent out our RV during the winter to make some extra money and it sounded like a great idea before all the pipes froze during the holidays. Yes, that's right, that particular holiday season that we rented out our RV on Air B and B just happened to be the coldest Christmas holiday on record with lows of about ten degrees. Even with two separate heaters going in the RV twenty-four-seven our pipes still froze. Not only that but our heating bill was ridiculous. With the repairs to the RV and the five hundred dollar heating bill, we actually lost money on this Air B and B debacle.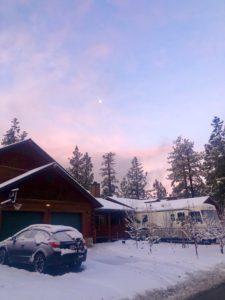 That's why we make the best decisions while sober. One of those fantastic decisions was to make a delicious gluten-free version of our family's favorite oatmeal cookie. Adding golden raisins to these oatmeal cookies really makes these cookies unique.
It's been two weeks now since I've gone to my job in the city, next to the Whole Foods at the racetrack and I miss it so much it hurts my heart. especially since I feel like I might not be able to go back to my job until September. I might be tempted to drown my sorrows in gluten-free oatmeal baked goods.
These are tough times during this Coronavirus epidemic of 2020 and sometimes one has to make tough life choices. Like when you live two hours from the nearest Whole Foods or health food store and you only have one cup of coconut flour left. What is a gluten-free mountain baker to do? My local grocer in our rural mountain town does sometimes carry coconut flour for over twenty dollars a bag. Ouch. So I try to ask myself, stay skinny and don't make delicious oatmeal cookies or drown my sorrows over how pathetic life looks in a world where I don't get to pet Clydesdale's every day and bake delicious cookies? Seriously, I haven't snuggled with a horse at work in almost a month. I miss that.
The Best Gluten-Free Raisin Walnut Oatmeal Cookies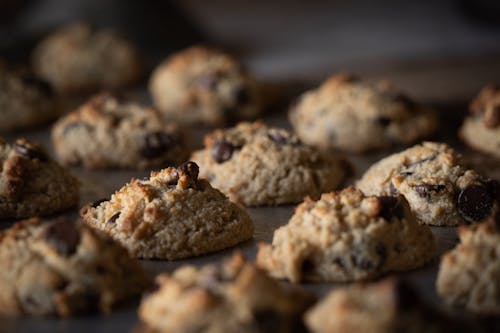 1 cup of coconut oil at room temperature
1 cup organic white sugar
1 cup organic brown sugar
1 teaspoon vanilla
2 eggs
1 cup almond flour
1/2 cup coconut flour
1 teaspoon salt
1 teaspoon baking soda
3 cups gluten-free rolled oatmeal
1 cup of chocolate chips
1/2 cup golden raisins
1/2 cup walnuts
Cream the sugars with the coconut oil. Add the vanilla and the eggs. Sift the dry ingredients together with the oatmeal. Slowly mix this in with the wet batter. Stir in the chocolate chips then the raisins, then walnuts last. Bake at 350 for 10-15 minutes until golden brown.