If there is anything that could possibly make pork anymore tasty than it has to be the combination of Sriracha Sauce and pork. I have been making Srircha Bacon Jerky for a few years now and it is so delicious my boyfriend and I could literally eat the whole batch in one setting. We don't though, because that is just to much pig fat clogging our arteries. We thought the bacon jerky was the perfect pork item. Than I came up with this recipe; Spicy and Sweet Sriracha Pork Ribs.
Do you heart bacon? Do you heart Sriracha? Than meet Sriracha Pork Ribs!
Sriracha Pork Ribs take my absolute favorite (And super easy!) Sriracha Marinade and slather it on really any of your favorite pork products (I prefer pork ribs in this instance) It's great on beef ribs too and it is a fantastic baste for grilled salmon.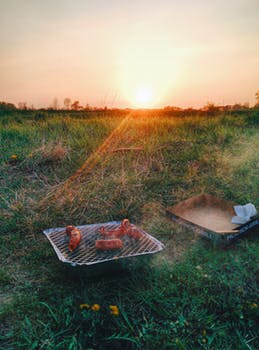 While hitting the open road in our brand new RV (To us anyways) I had to make a vat of Sriracha BBQ Sauce to take to Colorado, Wyoming, Montana, South Dakota, Idaho and Utah on our multi-state voyage. Number one, I was feeding ten people at times. Number two besides making lots of Sriracha Bacon Jerky to top my famous Cobb salad, we were planning to have Sriracha Pork Ribs at least two nights of this journey.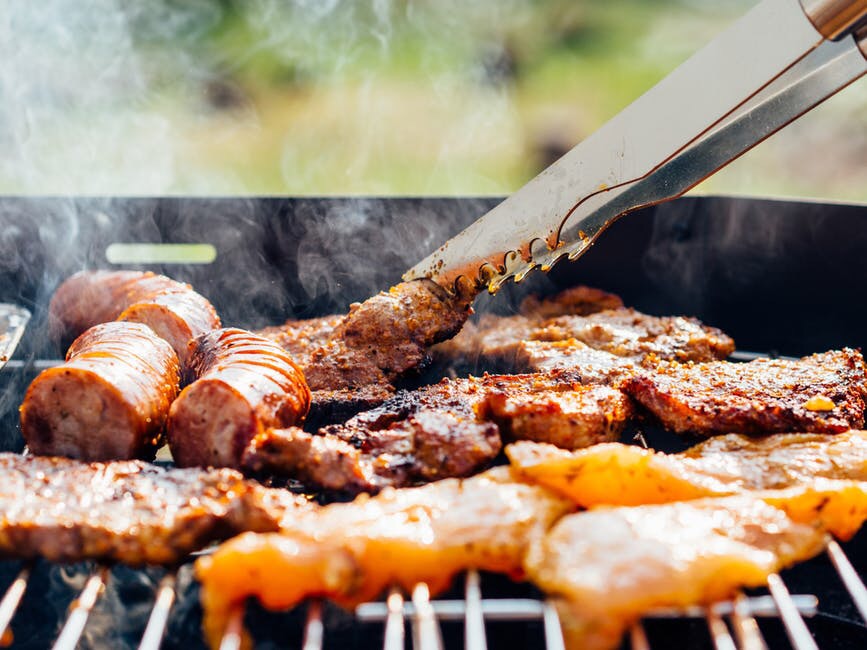 Just in time for a Labor Day weekend full of BBQing, try these tasty and easy pork ribs today!
Spicy and Sweet Sriracha Pork Ribs
BBQ Sauce
3/4 cup Sriracha sauce
1/4 cup brown sugar
1/8 cup soy sauce
2 tablespoons grated ginger
2 tablespoons crushed garlic
As many ribs as you need
2 tablespoons balsamic vinager
I usually boil my ribs of choice in water with two tablespoons balsamic vinegar for thirty minutes. I than season the ribs with my favorite rub; equal parts good quality chili powder, garlic salt and brown sugar.
Cook the ribs on the grill, basting with the Sriracha BBQ Sauce.
Love my adventures? Follow me on Instagram!