When I'm out hiking my favorite leaf covered trails those first few crisp and cool days of autumn I'm usually not fantasizing about cauliflower mash. I'm more than likely planning out what salad I will have for lunch when we get back home to Big Bear Lake. Okay, maybe as my feet pound out the miles and my little pup scampers through the leaves of this oak forest maybe, just maybe, I'm considering what we will have for dinner and which fall favorite will be the most delicious over my favorite cauliflower mash.
If the leaves are falling in our backyard and the apples are getting ripe and the garden is slowly dying back that means that fall is here in all it's leave covered glory and that means we are eating fewer salads and poke in our household and way more Indian curries and stews that are so delicious over a bed of this Roasted Cauliflower Mash.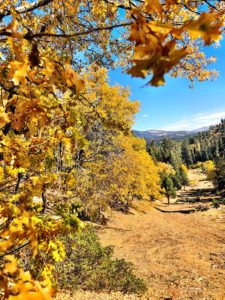 What I don't like about those shorter cold and crisp fall days? I have not found myself on my mountain bike in nearly two months as the days are breezy and cold and hiking just seems to be my preferred exercise as the days get shorter and we count the red autumn glory maple leaves in the driveway. I miss my mountain bike but the leaf covered hiking trails are getting all of my attention on these autumn days.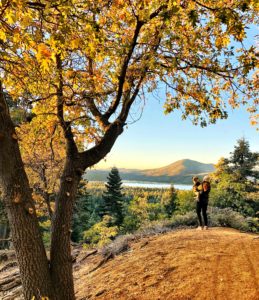 Crisp and cool days in an early autumn call for savory stews, curries and chilies. In this day and age of 2018, the new diet craze is Keto and that means goodbye potatoes, hello cauliflower you stinky white veggie! I happen to adore cauliflower in all forms, whether that be riced, mashed or pizza crust. After a day of hiking mountain trails covered in crispy leaves with my favorite pup, I'm ready to relax with a glass of wine and maybe a big bowl of hearty dinner of Sweet Potato Chili. My all-time favorite chili is delicious over a bed of Keto friendly cauliflower mash. This healthy cauliflower mash is one of my easiest and healthiest fall recipes and I love to use it as a veggie filled base for many fall favorite recipes.
Roasted Cauliflower Mash
1 head cauliflower
1/4 cup butter
1 teaspoon salt
1 head of roasted garlic
Cut the cauliflower into pieces and boil for ten minutes until cooked. In a blender, blend the cauliflower with the reaming ingredients and serve with your favorite chili or curry.
Love this healthy recipe? Don't forget to pin it to share with friends and family! Here's to a healthy and safe New Year from the Hungry Mountaineer!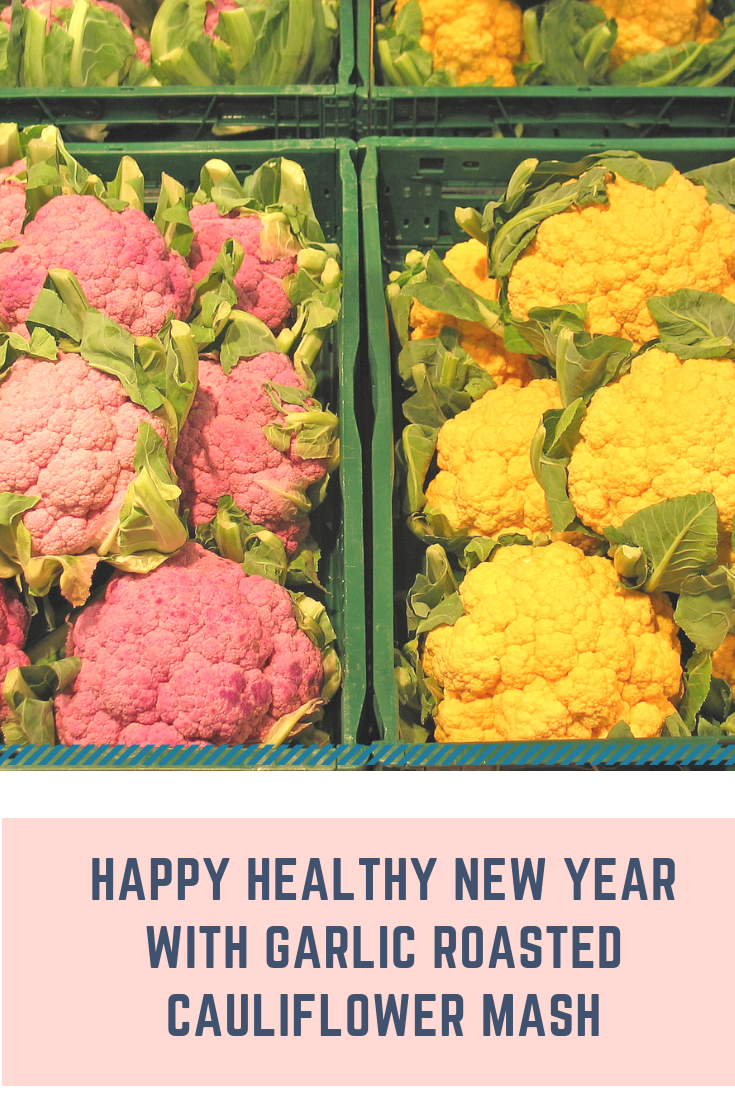 This week I'm linking up with the following blog hops