You know how Kim Carnes sang about she's got Betty Davis eyes?
Well last night while watching the heart radio CMA show we realized that Tippy has Garth Brooks eyes.
Which means he has creepy eyes.
I'm trying to explain to Tippy proper rattlesnake etiquette 
 in this picture while he checks me out with those crazy eyes.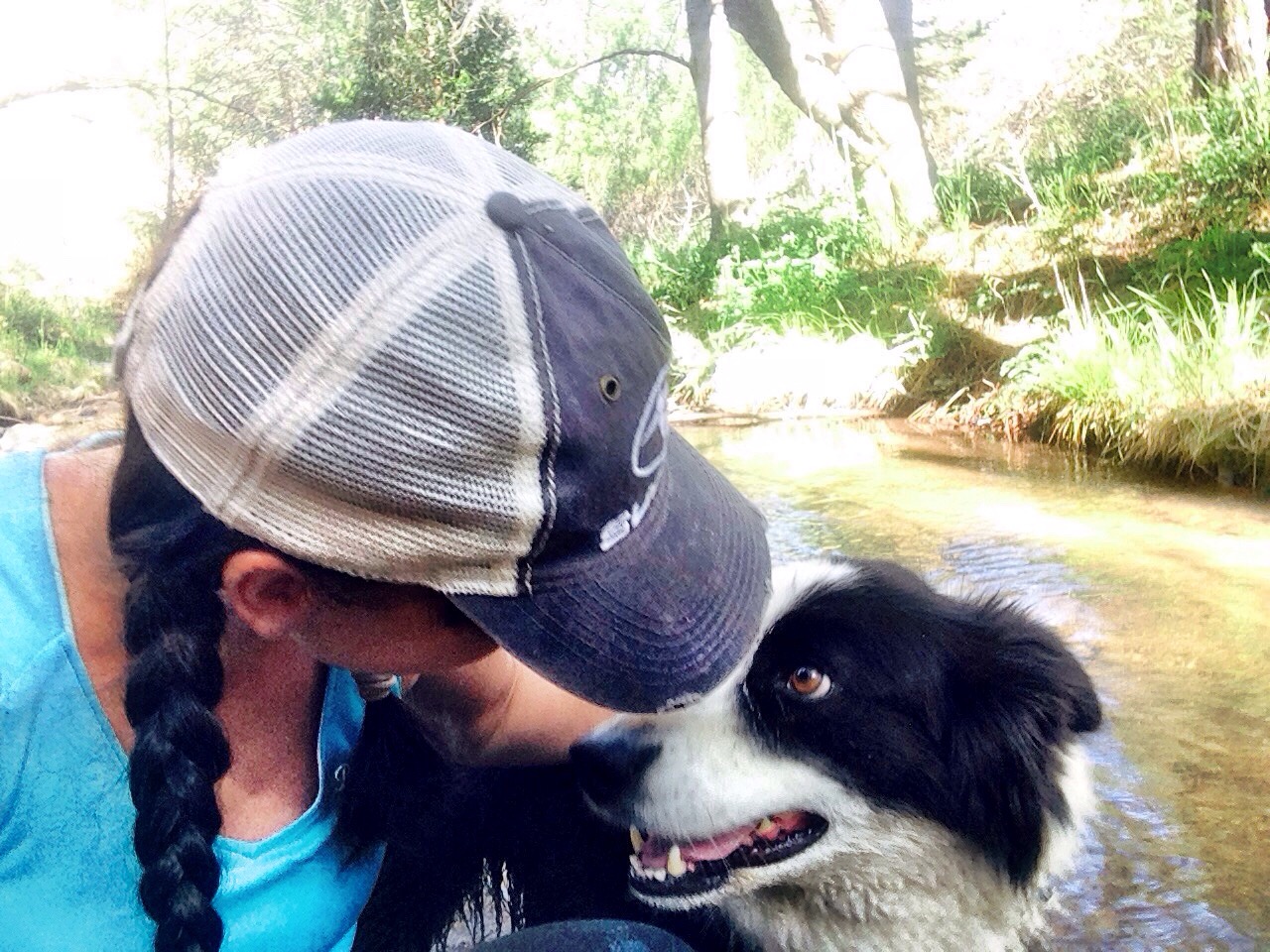 As in, what I was tring to get through to him, please Tippy, for the love of God, do not play with the rattlesnakes!
Ever since we saw a rattler trail side the other day, and these dumb dumbs did not act scared at all I have been completely freaking out nearly the whole time we are on the trail.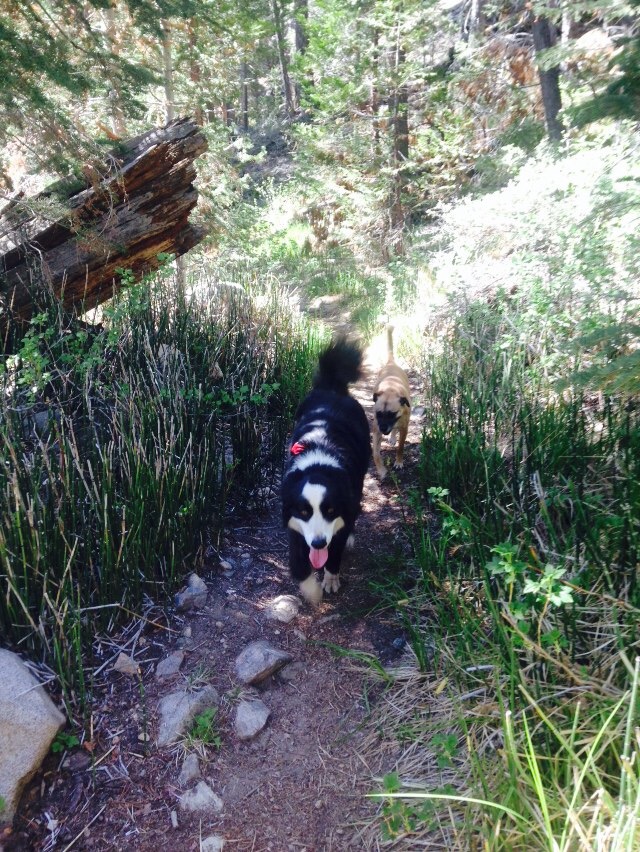 I have been kind of stressing out about rattlesnakes.
Before our hike today I read an account of a snake handler in the south who was bit by a rattle snake.
Take my word on this, do not research rattlesnake death right before going for an adventure in rattle snake season in the middle of nowhere.
No wonder I keep having nightmares about rattle snakes
These shakes are refreshing in the summer time after hiking and sweating and running from rattlesnakes.
Use vegan ice cream if making a vegan version.
Coffee and Coconut Shakes
1 cup Coffee Ice Cream
1/4 cup coconut milk
1 tsp cinnamon
Combine all in the blender.