I was starving when we drove to the grocery store to buy the cabbage.
We needed the cabbage to make my famous tahini chicken tacos for lunch. All we had prior to this for breakfast was spinach, orange and pineapple juice so by the time we were walking into Vons at one p.m. we were both starving. Than we decided to just make a quick stop at the nursery on the way home to look at some fruit trees.
Three nurseries later ( And one purchased peach tree) we found our selves gnawing on the giant chunk of Australian smoked cheddar I had picked out in Vons as we drove down Big Bear Boulevard, speeding towards home and the promise of lunch, finally, at last.
A month earlier as we had strolled the streets and avenues of Bondi Beach in Australia I had picked out an absolutely outstanding chunk of sharp aged Australian cheddar. This flaky aged cheese was so damn good I still dream about it! (Yes, my dreams involve cheese; don't ask) I actually considered sneaking my dreamy Australian hunk (Of cheese) onto the airplane with me. Yes, I was willing to ge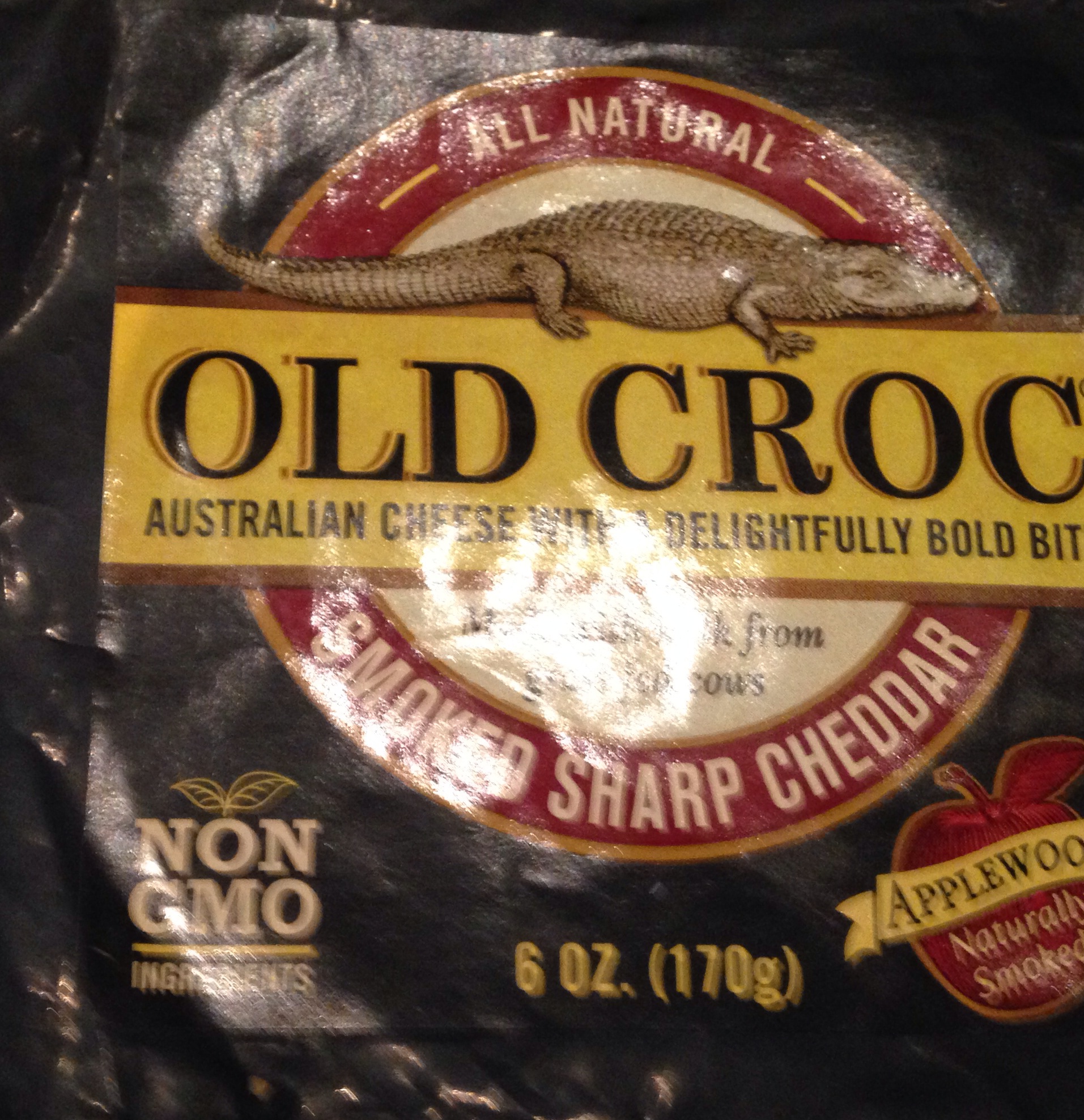 t all Lucille Ball in the Nice episodes just to have more of that delicious melt in my mouth cheese. Luckily my boyfriend is the voice of reason to my cheesiness and instead of smuggling cheese back to the United States in my bra, I choose to just consume as much of the cheese as I possibly could before getting on a twelve hour flight. Also probably not a great idea, looking back.
This Crocodile Brand Australian Smoked Cheddar might not be as same as the cheese I had in Bondi Beach, but it's damn similar. One thing about Australians; they know how to make a good sharp cheddar!
When I make these sandwiches I usually make them the night before in advance for long hikes. I don't add lettuce as it seems to wilt while hiking but if I made this at home I would add sprouts, tomato and green leaf lettuce also.
Pickled Serrano Egg Salad on Whole Grain Bread with Aged Cheddar
1/4 cup sliced Old Croc Smoked Cheddar Cheese (They sell it at Von's in California)
4 slices whole grain bread (I like the chia whole grain bread from Trader Joes)
pickled Serrano peppers (Or jalapeno)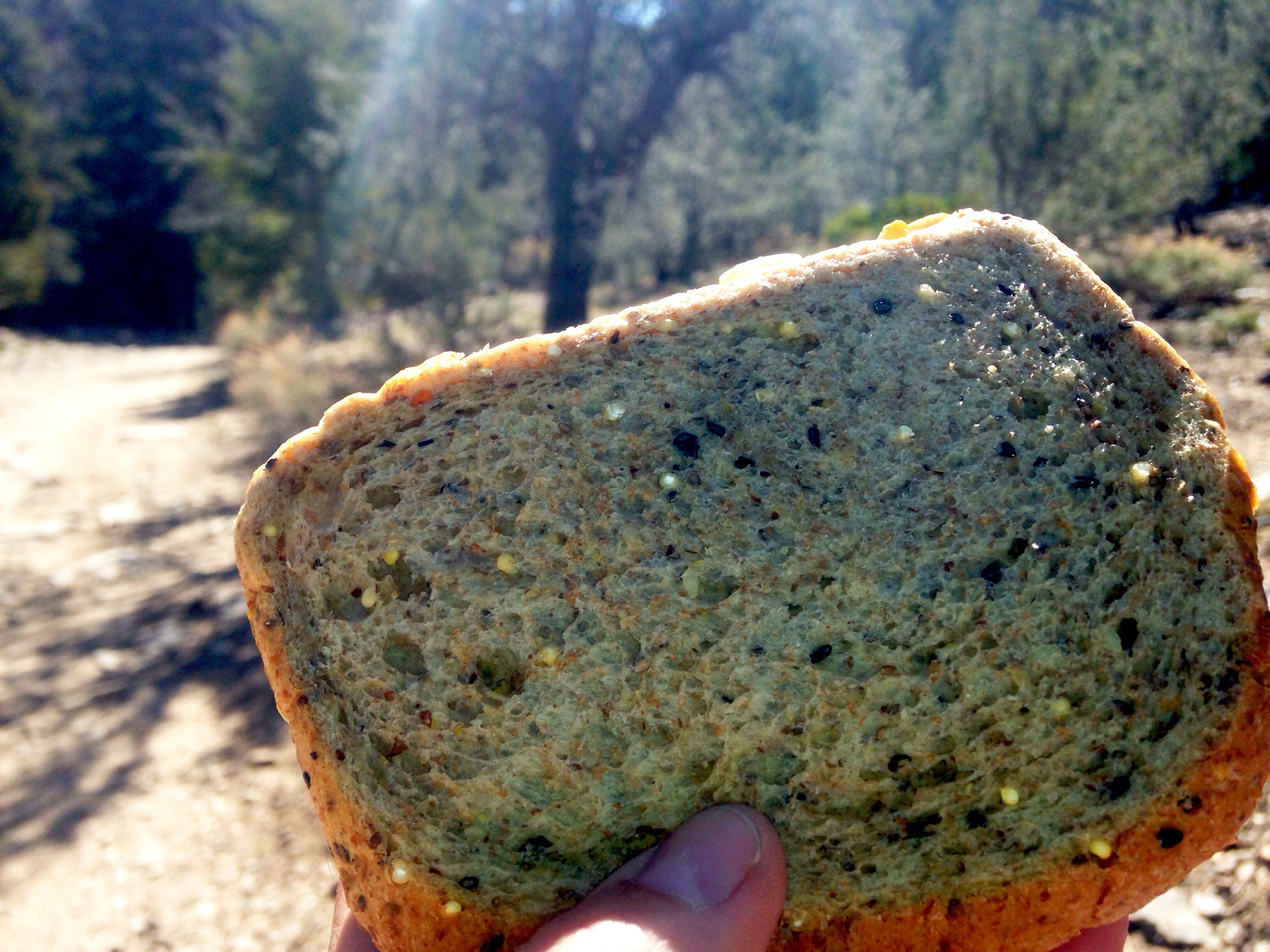 for the egg salad
6 eggs
3 tsp mayo
2 tsp aioli mustard
1 green onion, chopped fine
salt and pepper
Chop up the eggs. Mix with the mayo, aioli, salt and pepper and the green onions. Spread on the whole grain bread. Top with the sliced cheese and the Serrano chilis.