I attended a dinner party back in the day when we could still hang out with friends and not be worried about the COVID, where the theme was fiber and lots of it. So between mountain biking the rolling hills of Yorba Linda, California and teaching people how to bet in the suites at Santa Anita Park, the Hungry Mountaineer cooked up this tasty palak paneer. My best friend's nephew made an amazing Kale and Sweet Potato Soup and we also had authentic Spinach Rotis (India's version of a tortilla) It was a lot of fiber and healthy greens in one meal and it was an absolutely delicious and healthy way to spend an evening.
Never made palak paneer yourself but love this Indian dish full of healthy greens? Palak paneer is a simple Indian dish to make at home. The trick with Indian food is to take the time and roast the onions for at least twenty minutes and then roast and roast and roast the spices. Does your homemade Indian food not taste authentic? I bet you anything you are rushing through the recipe and not roasting the onions and spices long enough. This is a trick my boyfriend from Bangalore taught me.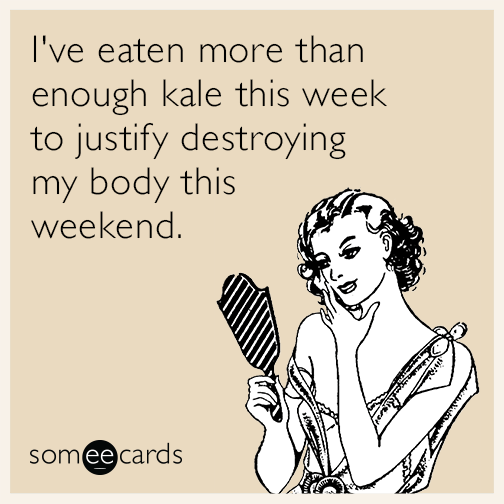 The hardest part of this dish is locating the paneer. Where I live sometimes, if you are very, very lucky Whole Foods may carry it. Otherwise, I have to drive to Artesia, Little India to buy it. Those who love Indian food are well aware of the curry bum situation that normally arises the day after consuming mass amounts of Indian food, but have you heard of curry face?
Curry face is what happens when you de-seed serrano peppers without wearing gloves after an exhausting day of work and then you rub your face. And then your face burns so badly for an hour that you are crying involuntarily and can do nothing to control the tears dripping down your face and into the spinach. And then Gabriel says to put some milk on your face, that will help. So in between stirring onions for twenty minutes, I wiped milk all over my face. I really wish someone had gotten some photos of me, crying in the kitchen, milk dripping down my face and obsessively stirring the onions so they wouldn't burn.
Cooking homemade palak paneer is not just delicious but can be an adventure too!
Palak Paneer with Cashews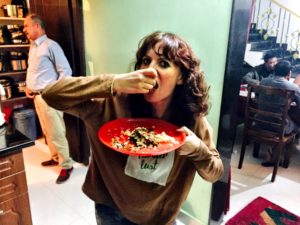 6 teaspoons ghee
2 serrano peppers, de-seeded and roasted
3 cloves garlic, chopped
2 teaspoons fresh ginger, chopped thin
1 teaspoon cumin powder
1 teaspoon coriander powder
2 teaspoons garam masala
1 and a 1/2 cups water
2 very large bags of spinach
1 teaspoon salt
3 teaspoons tomato paste
1/2 cup salted cashews, ground fine
3/4 cup paneer cheese, cut into bite-size pieces
In the 2 tablespoons of ghee cook the sliced serranos for five minutes. Remove and set in the blender. Add the onions to the ghee and stir for twenty minutes, stirring constantly. After twenty minutes let them cool slightly then add them to the Serrano's, garlic and ginger in a blender. Blend until smooth and return to a saucepan with another two tablespoons ghee. Add 1/4 cup of water. Cook another ten minutes, adding one cup of water slowly as the spices cook down.
Meanwhile, heat a pot of water until boiling. Add the spinach briefly, then drain and run cold water over the spinach. Blend the spinach until smooth in the blender. Reserve 3 teaspoons of the spice blend. Add in the now liquefied spinach to the onion mixture. Add in the tomatoes. Return to a boil and then turn down to a simmer for ten to fifteen minutes while you work on the paneer.
Cube the paneer and then fry in the leftover olive oil and spice mixture. When the paneer is browned a bit on most sides, add the ground cashews to the spinach. Cook two minutes and stir in the paneer.
Indian dinner is served!