Colorado is terrifying. I have literally been about to shit myself half of this gorgeous green cowboy and cow horse filled state.
In between hikes up 12,000 foot mountain passes and glorious meals of Indian food delights, we decided to take the 35 foot RV up and over Monarch Pass.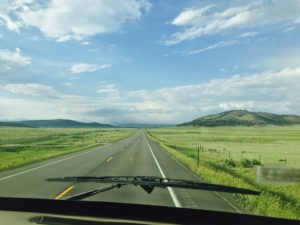 I seriously can not even look at the road anymore.
There are no guard rails!
11,000 Pass!
When we get to the bottom I swear I will google how many cars have gone over the side of this crazy mountain highway.
If I wasn't holding onto my seatbelt for dear life I would be blogging this from the toilet.
PS
I'm about to bust a gasket and instead of keeping his hands on the steering wheel at 10 and 2, my boyfriend THE DRIVER is petting our dog.